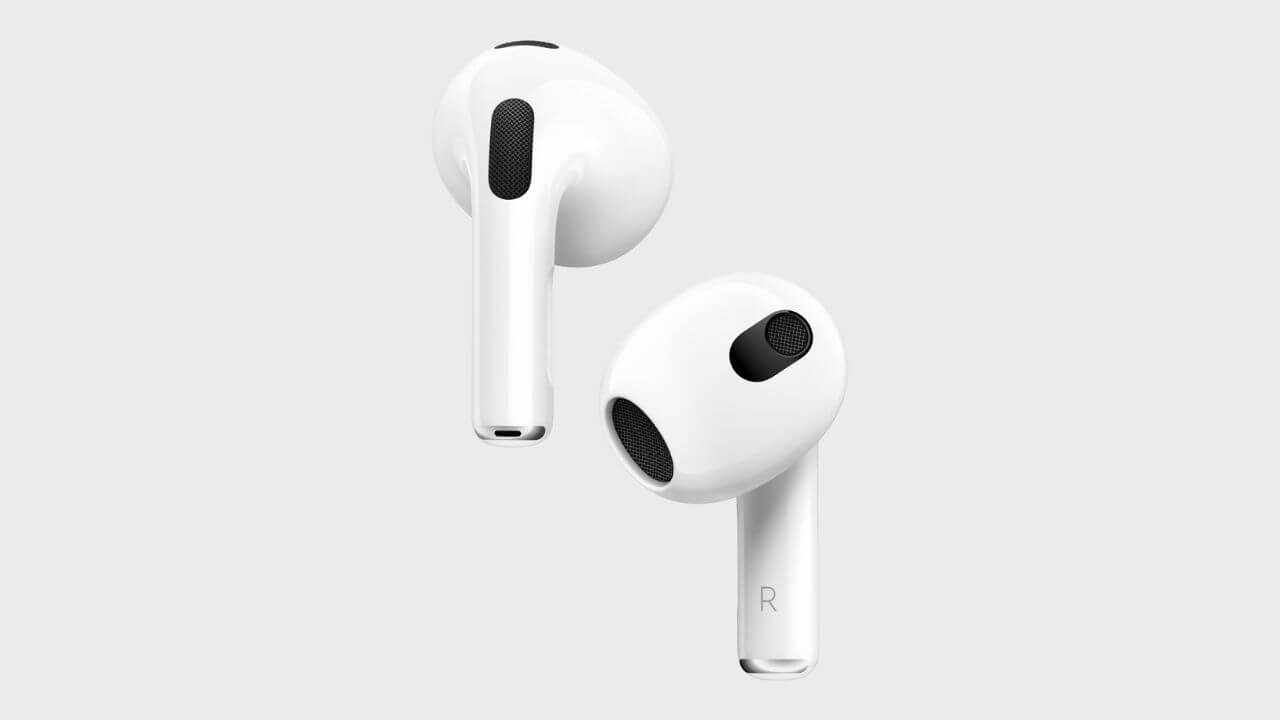 Apple has unveiled the most anticipated third generation of AirPods, the AirPods 3, with an all-new design and impressive features. Besides that the tech giant also announced the new 14-inch MacBook Pro, 16-inch MacBook Pro and HomePod Mini to the world at the October 18 Apple event. 
As far as design is concerned, the AirPods 3 features a hard plastic and one-size-fit design that fits in the ear. We did see a change in the form factor as the new generation AirPods have a comparatively smaller stem than the 1st and 2nd Generation AirPods launched in the past. 
AirPods 3 Features
Apple also put a big emphasis on the spatial audio and Dolby Atmos on the new generation wireless earbuds. Also, the AirPods 3 offers 3D immersive audio and head tracking capability for the 3D immersive sound that was available on the AirPods Pro and AirPods Pro Max. In addition to that, the third-generation AirPods packs 4 sensors and a new custom driver. Please note that you won't be seeing the silicone ear tips on the new AirPods Pro.
AirPods 3 is built well to integrate with devices under Apple's ecosystem, including the iPhone, Apple Watch, and Apple TV, iPad, and Mac.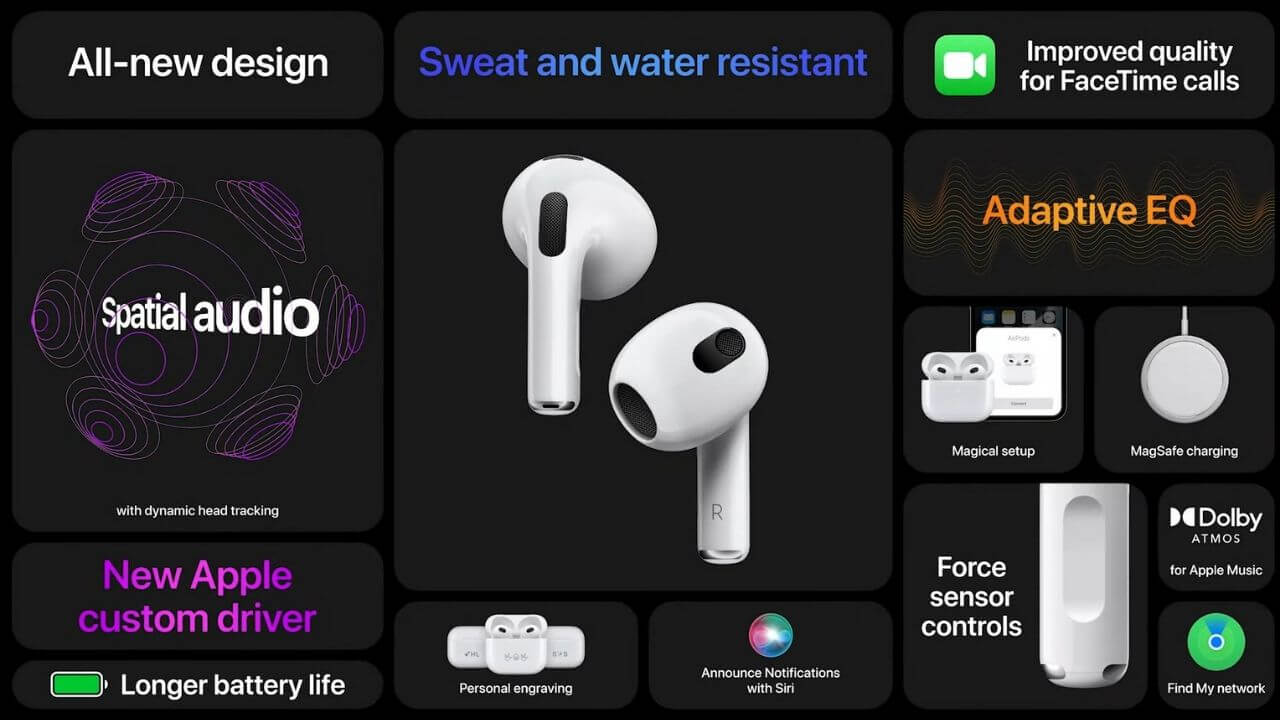 Let's not forget that the AirPods 3 is announced with sweat and water-resistant features. Apple also suggested that the third-generation AirPods offer adaptive EQ that automatically tunes and optimizes the audio output. 
AirPods 3 Battery Life
Apple claims that the battery life of the new AirPods 3 has been extended to 6 hours on a single charge (on continuous listening). However, with this case, the battery life gets extended by almost five times and you get 30 hours of playback time. With that being said, Apple also claimed that a 5 minutes charge can offer you an hour-long playback time, in case you're in a rush.
The company also suggested that the AirPods 3 is compatible with MagSafe chargers and wireless chargers available in the market. 
AirPods 3 Price and Availability
The new AirPods 3 starts at $179 and is available for pre-orders right from today. However, it will be available from next week. 
That's all for now, let us know if you liked the features and all-new design of the AirPods 3 by commenting below.