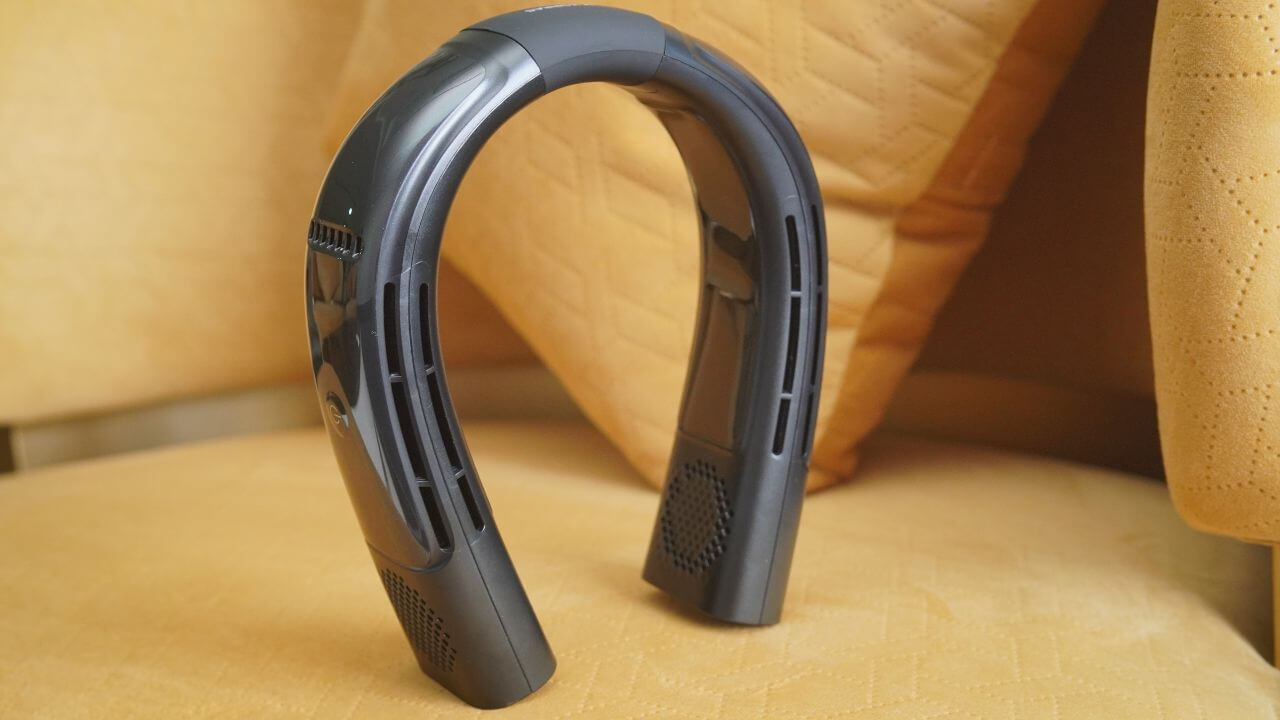 With global temperatures soaring to all-time highs, it is crucial to innovate and come up with new ways to keep ourselves cool while we're out and about. TORRAS' tried their hand at it quite successfully with their COOLIFY portable air conditioner neck band. However, there were a few rough edges and the user experience left something to be desired. Well, TORRAS has been listening and they've come up with the much improved iteration, the TORRAS COOLIFY 2. Let's check it out!
TORRAS COOLIFY 2 Unboxing: What's in the box?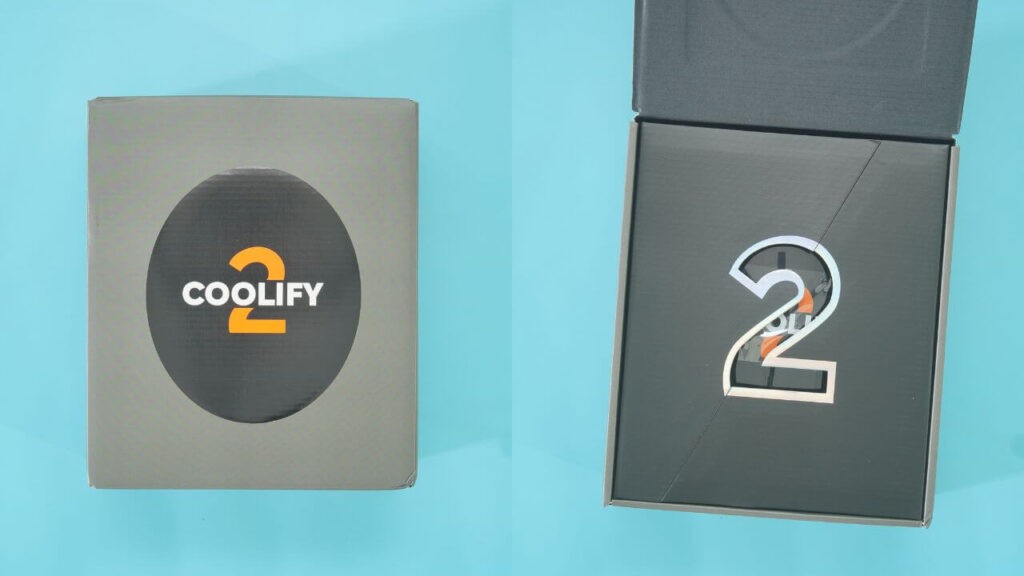 The packaging of the TORRAS COOLIFY 2 is actually quite functional and nice. You get a very simple gray box with the COOLIFY 2 imagery on the top face. As you start to unpackage it, you're greeted by a bright "2"  which signifies that this is indeed the second generation of the COOLIFY series. Inside that is a glossy and hard case for the COOLIFY 2 which houses the portable air conditioner inside it. The case seems rugged and will be very helpful for carrying the COOLIFY 2 around.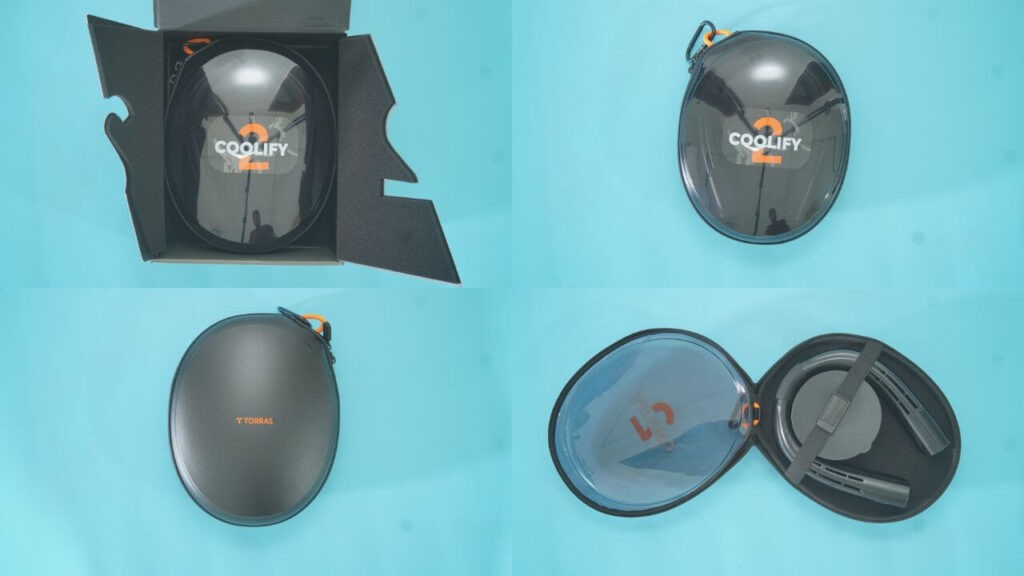 Unzip the hard case and you will find the TORRAS COOLIFY 2 itself, nestled and presented in a very quaint, sophisticated manner. It is fastened in place with a velcro strap which will be useful when you carry it around. There's also a Type A to Type C cable in the middle which will be used for charging the COOLIFY 2. I believe that the inclusion of a Type C charging port is a big advantage compared to the ancient micro USB port still used by some manufacturers.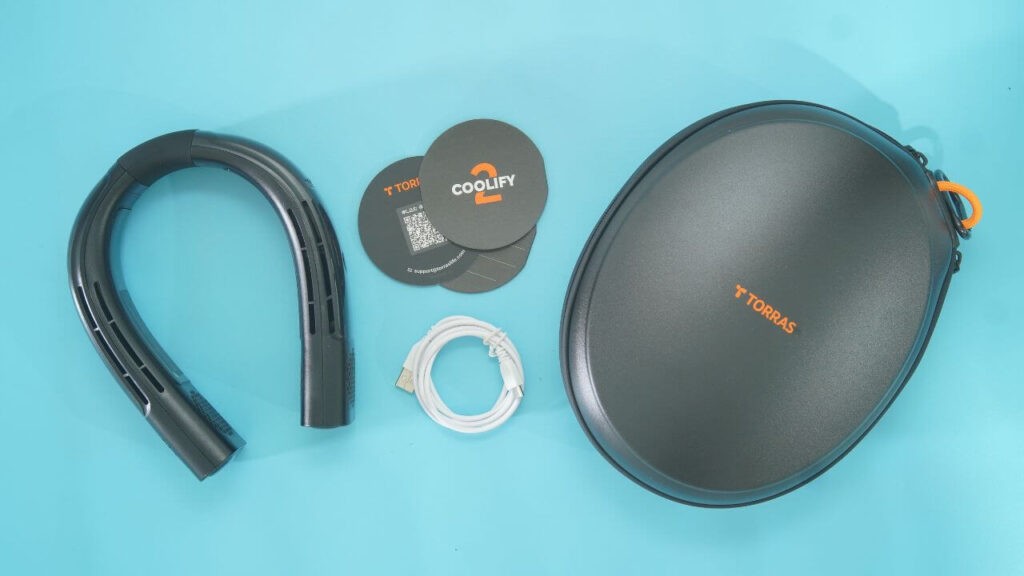 TORRAS COOLIFY 2: First Impressions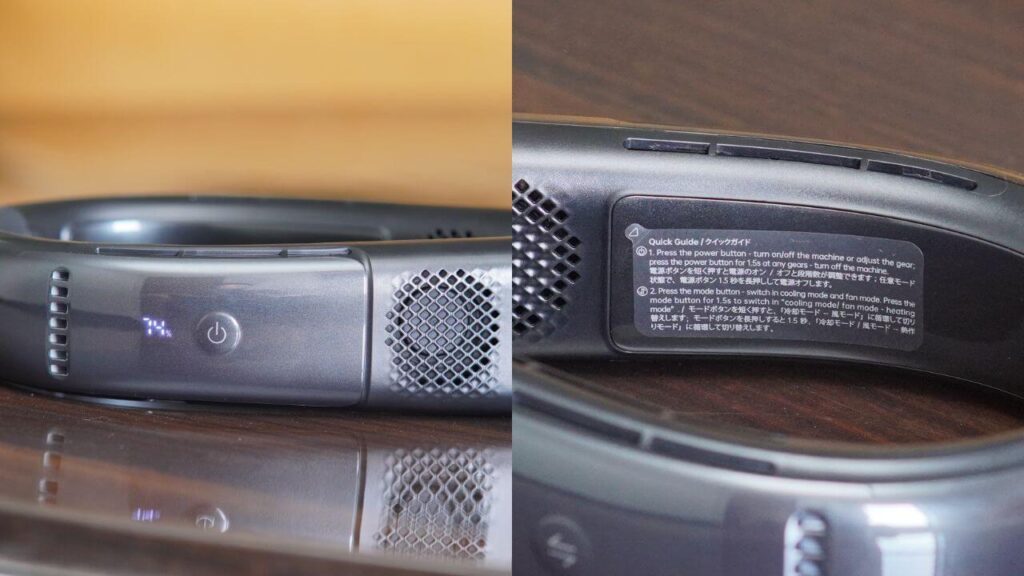 Keeping everything aside and going hands on with the COOLIFY 2, the first impression is that this feels like a very well built, robust product. I was slightly concerned about how weird it might look wearing a portable air conditioner around your neck but it looks great. Almost like a pair of wireless over ear headphones. The COOLIFY 2 is constructed with this hard, glossy plastic which actually feels quite premium. There are some softer rubber accents and a rubber bridge in the middle which helps in providing some much-needed flexibility.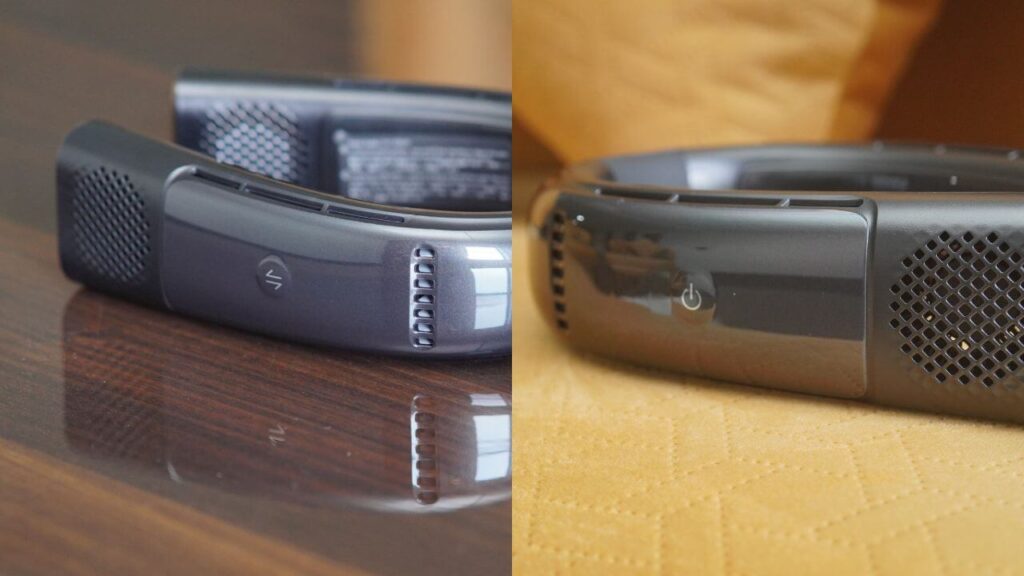 On the inside face of the COOLIFY 2 , you will find a cooling plate on both the left and right side. There's also a helpful sticker which indicates how to get started and use the COOLIFY 2. On the outer face, you have a Power button which can be pressed to turn the COOLIFY 2 on or off. There's also a Mode button on the opposite side which can help you switch between Cooling mode, Fan mode and Heating mode. Yes, the COOLIFY 2 can also be used as a neck warmer during the cold winter months!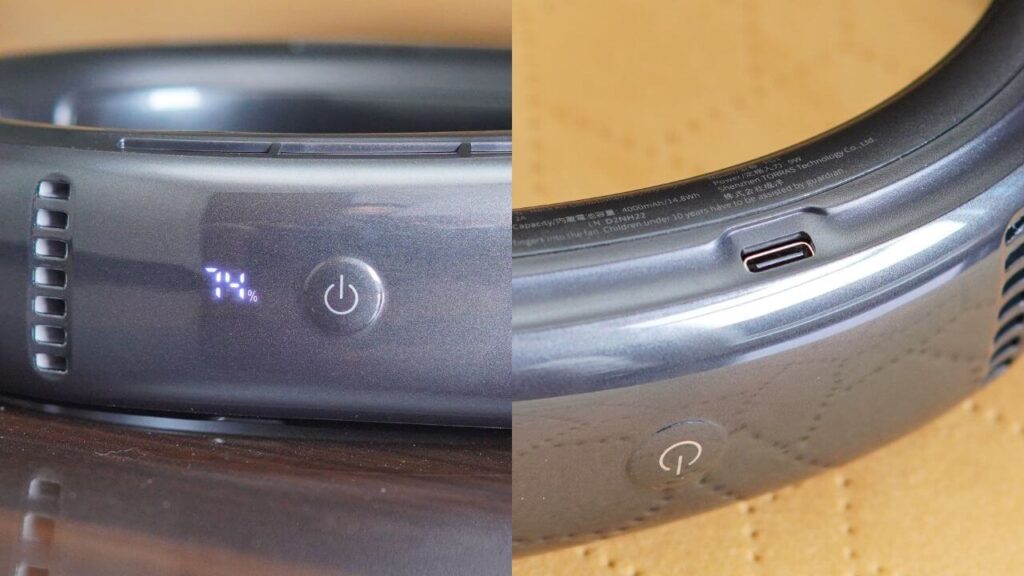 Apart from this, the COOLIFY 2 is littered with a number of different slits and grills which are strategically placed to provide maximum cooling while maintaining optimum efficiency. You will also notice a small display next to the Power button which can be helpful in getting to know important information like the current battery levels. Finally, there is the much appreciated USB Type C charging port which we talked about earlier.
The TORRAS COOLIFY 2 brings a lot of exciting features to the table and we can't wait to test them out. What particularly stands out to us is-
The ability to cool down to 27 F in just 3 seconds!
The monster 4000 mAh battery life which lasts for 18 hours
The effectiveness of the blade-less design
Both the heating and cooling functionality built into a single device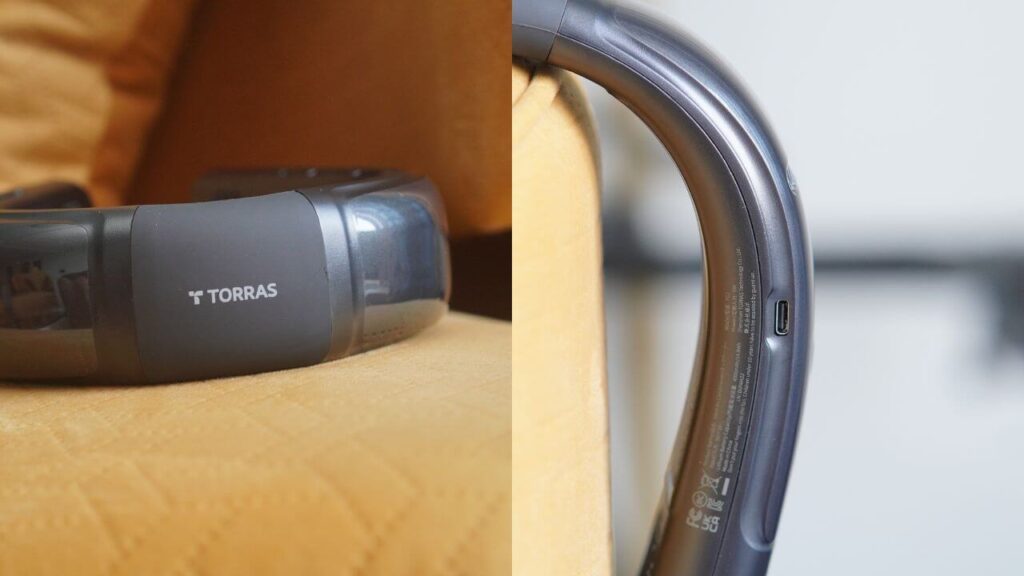 But for now, that would be it for our Unboxing and First Impressions of the COOLIFY 2 from TORRAS. It seems like a very promising product which could potentially become an irreplaceable tool in these hot summer months! We will be testing the COOLIFY 2 out thoroughly and publishing a full review of our experience with it here! Stay tuned for that!
Check out COOLIFY 2 here.