Cameras have been used widely since the late 19th century. They have had quite a history bearing rich aesthetics and functionality. There have been a multitude of old weird cameras like the Zenit PhotoSniper and the Darth Vader inspired Konica Airbog but there are cameras that have surfaced in the recent times and not only they're powerful but they make the older ones look quite ordinary.
So, here's my list of top 3 weird cameras that you can buy today.
    Light L16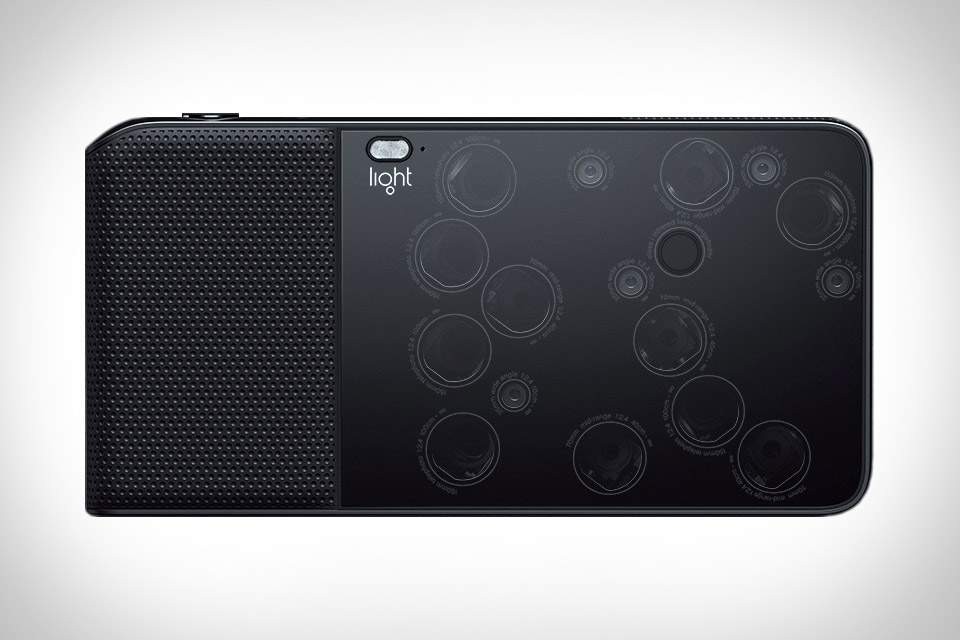 A camera with 16 lenses and 16 sensors. Although the lenses are made of plastic, but the 52-megapixel camera with a body of a smartphone that weighs less than 500g makes it worth the $1.699. With 5x optical zoom, a 5" FHD touchscreen, 256GB inbuilt storage with USB on-the-go compatibility, this little guy will start shipping in late 2017.
The company has stopped taking any pre-orders. But you can read more about it at their website.
      Lytro ILLUM
First things first, it's resolution is measured in Megaray, not megapixels. With a 40 Megaray sensor and an 8x optical zoom lens and 30-250mm focal length gives you incredible pictures. Moreover, it gives you the ability the adjust aperture, use elective focus, tilt, focus spread, animation and even 3D function.
After being in development for 7 years, this product is exceptional at its price tag ($1,299). It's being called the camera of the future! Read more about it here .
      Ricoh GXR
Announced in November 2009, retrieved in June 2016. This was the "Project Ara" of portable camera gear industry. Ricoh GXR had a Modular Camera System. Hence, when you swap it's lens, you get a whole new camera with different set of optics and sensor. The system is somewhat restricted by the fact that you can only use Ricoh lenses, but the company did release an interchangeable M mount module, which allowed the use of all Leica M mount lenses as well. The good thing is when it becomes outdated, we just have to replace the sensor of the system rather than the whole camera itself.
Read more about it here.