Are you looking for an effective communication tool to stay connected with your team and coworkers? When the entire world has shut its physical workspaces and switched to work from home mode due to the COVID-19 pandemic, it's extremely important to make sure that the businesses continue as usual. Since you're not working in your office, your coworkers won't be available every time on their desks for instant communication. Therefore, the best communication tool available right now is a video-conferencing software. 
Skype and Zoom are two of the most popularly used and recommended communication tools to stay connected with your team, even if you're working miles apart from each other. Both platforms offer features like video calls, chats, and webinar hosting. Although you may feel Skype and Zoom are almost the same, each tool fits different needs. Choosing the right communication tool eases the interaction and has a significant impact on your team. 
We've prepared a detailed guide on Skype vs Zoom, enlisting the features, integrations, and every other crucial information that you should know. So, let's get started and help you choose the best communication tool, while you're working from home. 
Features
Although both Skype and Zoom provide similar basic communication features, the two software vary greatly in the details. Skype is a versatile communication and collaboration software, whereas Zoom deals with providing a complete video conferencing solution.
Skype 
If you're looking for an effective communication tool to connect with your teammates through instant messaging, file sharing, screen sharing, audio as well as video calls right from your phone, laptops, and PCs, Skype is hard to beat. Launched back in 2003, Skype aims to enable the world's conversations. This includes Skype for Business, now known as Microsoft Teams.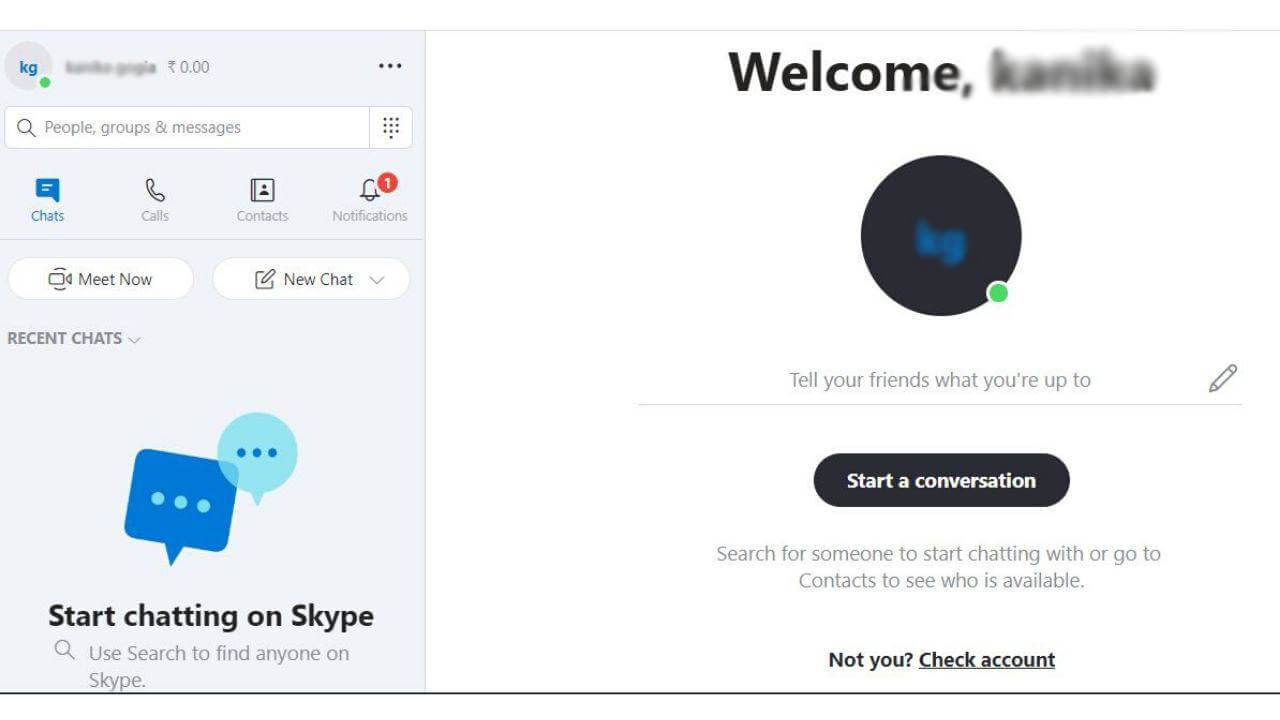 Skype has an intuitive chat interface that allows users to send quick messages to their friends, family, co-workers, and clients across the globe. Therefore, while you're working from your home, you can conduct your business meetings, team calls, group video calls, screen sharing, and everything else right from this direct and effective communication tool.
Zoom
It's an in-depth and fully-functional video conferencing tool, which has over one million meeting participants every day.  Zoom offers breakout sessions and individual meetings URLs, where you can invite users to attend a webinar. It also offers more interaction between the presenter and the participants through features like virtual hand-raising. This tool is widely used by professors to conduct online classes and businesses to create a collaborative environment with their large teams.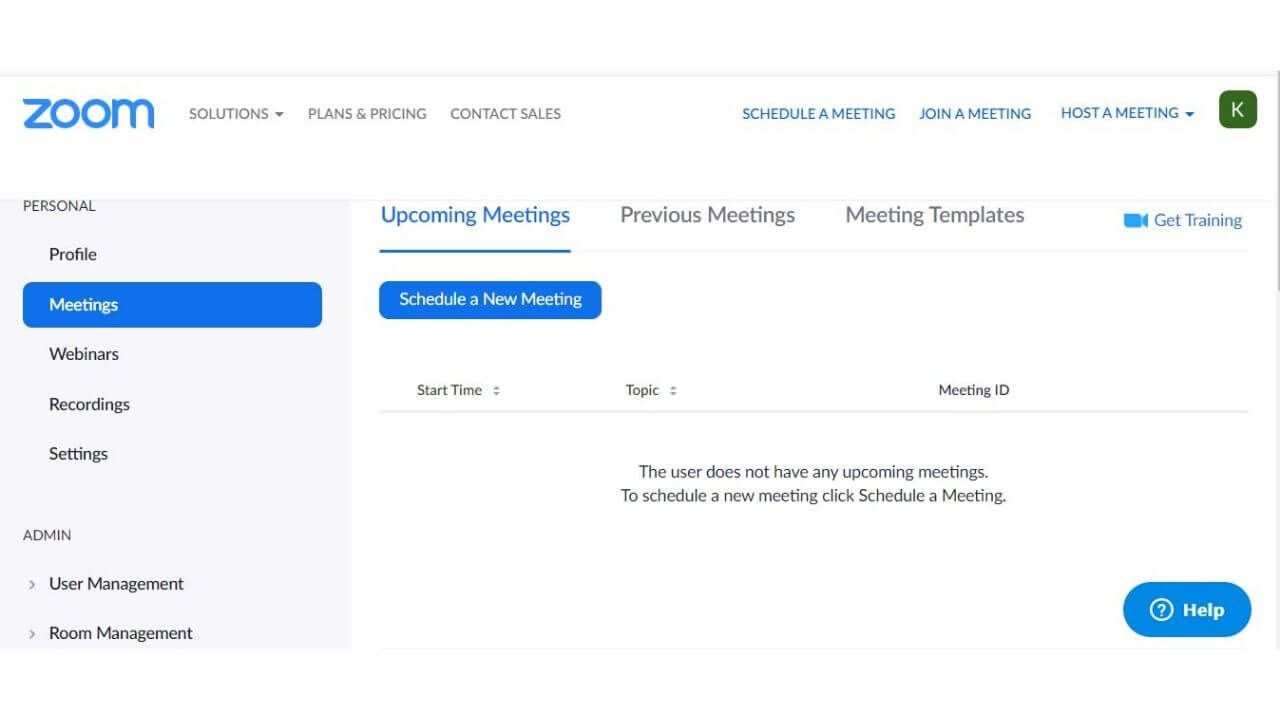 It offers you features like cloud and local recording, group collaborations and webinars, and integrated scheduling.
Supported Integrations
Skype supports integration with the following applications and systems:
Microsoft (Outlook, Powerpoint, Word, Lync)

Lucid Meetings

WordPress

Grasshopper

OnePageCRM

Mendix

SalesExec

Bitium

Cayzu Helpdesk

Interactive Intelligence CaaS

Big Contacts

GroupWise

Slack

1CRM
Other systems can also be integrated, including Microsoft Dynamics CRM Online, Agile, Yugma, Wimi, Moxie Concierge, and 8×8 Virtual Contact Center.
Zoom has support for the following integrations:
Firefox and Acuity Scheduling

Microsoft Active Directory and Eloqua

Hubspot, Hipchat, and Infusionsoft

RSA

Zapier

Intel Unite

Marketo

Okta

Cubi

Facebook Centrify
Zoom also offers an array of other integrations, including Google Drive, Padrot, Dropbox, Microsoft One Drive, Slack, Box, Salesforce, MS Outlook, LTI, and Google Chrome.
Supported devices
Skype supports a wide range of devices, including Windows, Android, iPad, iPhone, Mac, Windows mobile, web-based, Alexa, Xbox, Linux, and Amazon Kindle.
Zoom also extends its support to various devices, including Android, iPad, iPhone, Mac, Windows mobile, web-based, Linux, and Windows.
Usability: How to utilize Skype and Zoom while you're working from home?
Here comes one of the most important aspects while choosing a communication tool to stay connected with your business, clients, and team, while you're working from home. 
For individuals and small companies 
Microsoft's Skype is a communication tool for instant messaging, team calls, and group video calls. 
Note: If you want to make calls to landlines and mobiles, you can choose from various subscription plans, otherwise, Skype is free to use.
Apart from small to large businesses, Skype's free plan is widely used by freelancers across the globe.
After you create a Skype account, you can choose to start a New Chat, New Group Chat, and New Private Conversation. You can find and add other members by typing their names or Skype ID into the search option. 
You can make a team video call with up to 50 people.

It's a very helpful and handy solution for business meetings.

Skype allows you to record the call, in case any of your team members miss a meeting.

It offers Mobile screen sharing that allows you to share presentations and photos during a call.

You can take notes while attending an important meeting as Skype offers captions and subtitles to read the words that are spoken during the call. 

You can blur the background during a video call if you have the Skype app.

To keep your conversations separate, you can make the use of Skype's split mode.

You can schedule calls in the Skype app and turn on the scheduled call notifications to ensure that you never miss any important call.

The Meet Now option in Skype allows you to create a free meeting, without having others to sign up for the service.
For Enterprises
Zoom is a video-conferencing software, designed exclusively for hosting web seminars, conducting online training, online classes, video conferencing, and virtual meetings. It improves collaboration among remote employees, teams, and participants as they can start or join a meeting with a single click.
Note: The basic plan that can host up to 100 participants is free to use. Zoom offers various subscription plans for small and medium as well as large enterprises, which we've mentioned in detail in the Pricing section.
Users can sign up for Zoom by using a Gmail account or sign in with Google or Facebook.
Up to 1,000 users can participate in a Zoom video call.

At once, 49 videos can appear on the screen of a user.

Users can adjust the meeting timings and add multiple hosts.

It's an effective tool for conducting webinars, where participants can communicate via chat, while the camera and mic are turned off.

Using a custom registration URL, Zoom allows its users to invite participants to your webinar.

It also offers cloud and local recording to save your webinars and share them later.

Zoom features an expanded view, where users can see their upcoming meeting details. With a single click, users can start or join a meeting.

If you have weekly meetings and regularly-scheduled calls, Zoom allows you to create recurring meetings, using the saved settings and just one URL. You don't have to lock the same settings again or generate a new URL for the same attendees.
Customer support
Skype provides an online help system, where we can find answers on our own. It also has a robust community, where we can get support from a number of community experts via online forums. Sadly, there's no live on-call customer support.
Zoom, on the other hand, provides a detailed online support page that provides help with various video tutorials, FAQs, and help articles. Moreover, Zoom also provides live on-call support and online chat help.
Pricing
Here comes a worth-considering aspect when you're planning to get your hands-on communication tool, while you're working from your home. 
Skype is basically a free communication tool, but in case you want to maximize its potential, Skype offers an enterprise pricing package for business communication.
Here's are the pricing for Microsoft Office and other essentials, including Microsoft Teams:
| | |
| --- | --- |
| Plan | Price |
| Skype Basic Plan | Free |
| Office 365  Business | $8.25 user/month |
| Office 365 Business Essentials | $5.00 user/month |
| Office 365 Business Premium | $12.50 user/month |
Microsoft Teams is included with the Office 365 Business Essentials and Premium plans. Office 365 will be renamed as Microsoft 365 on April 21.
Zoom offers you the following plans:
| | | |
| --- | --- | --- |
| Plans | Suitable for | Price |
| Basic Plan | Personal Meeting | Free |
| Pro Plan | Small Teams | $14.99 Per Month Per Host |
| Business Plan | Small and Medium Businesses | $19.99 Per Month Per Host |
| Enterprise Plan | Large Enterprises | $19.99 Per Month Per Host |

Learn more about Zoom Plans and Pricing 
Which communication tool to use while working from home?
It's very necessary to know the advantages and disadvantages of using a communication tool to stay connected with your team, businesses, and clients, while you cannot meet them in person. 
Pros and Cons of Skype 
Pros 
The Basic Free plan works well for smaller teams.

Hold video chats, IM, make local, domestic, and international calls.

Skype allows its users to share screens and documents with large file sizes.

It features White Board, post a poll, and hold a Q&A session.

Users can conduct free meetings with the Meet Now option.

One of the biggest advantages of Skype is the connection to Microsoft Teams, which allows you to integrate the tools that your business is already using. 
Cons
No live on-call customer support.

Users may find it difficult to add people to their Skype phonebook if they don't know their exact Skype username. 

Sometimes, Skype can freeze up, which makes you end the call again and again.
Pros and Cons of Zoom
Pros
The free plan allows hosting up to 100 people in a video call.

It offers a quick solution for recurring meetings.

The recording features allow a user to save and document the entire session.

Zoom provides access to meeting analytics like top users by meeting minutes.

The on-screen whiteboard feature helps to hold brainstorming sessions.

This communication tool offers you in-depth customer support, including phone help.
Cons
Zoom can get expensive for larger teams, where you need to pay per host.

Sometimes, the video can be blurry and pixelated.

The innovative features, including polling, white-board, and remote control can be difficult to use or sometimes they're not available. 
Want to know which platform to use?
If you're still not able to decide which communication tool is the best for you and your team, we've made it easier for you. 
Here are the three important aspects which need to be addressed, to help you make your perfect pick:
1. Each tool fits different needs
When you're trying to give the number one spot for any communication tool, just bear in mind that which platform is better for a team communication is purely subjective. It depends upon what you and your team expect from that tool? 
If you're looking for an app that lets you manage a large team to conduct webinars, online classes, and training, you can go for the Zoom tool.

On the other hand, if you're looking for an easy way to chat, share files and screen, hold audio as well as video calls for smaller teams, you can choose Skye, without any doubts. 
2. Maximum number of participants
Skype allows us to add up to 50 participants in a single video call. Whereas, Zoom allows to add up to 1000 participants in a single video call and 49 videos can appear on the screen at once.
3. Suitability
Zoom is suitable for small and medium businesses, as well as large enterprises. On the other hand, Skype is suitable for small and medium teams, as well as freelancers. Skype for Business (now Microsoft Teams) is suitable for large businesses.
Here we come to the end of our guide on Skype vs Zoom. We hope it has helped you understand both the tools better, and choose the best one to stay connected with your co-workers and team.
When you're working from home due to the COVID-19 pandemic, it's extremely important that you keep yourself and your surrounding germ-free. This counts your laptop too. Don't miss our article on
Also, if you're planning to manage your photos and files during the lockdown time, don't forget to check our guide on Google Photos vs Google Drive.