Tesla Cybertruck
Tesla CEO Elon Musk unveiled Cybertruck, company's first all-electric pickup truck at an event in Los Angeles, California. The truck will be available in three versions and the starting price is $39,900. The production is expected to start in late 2020.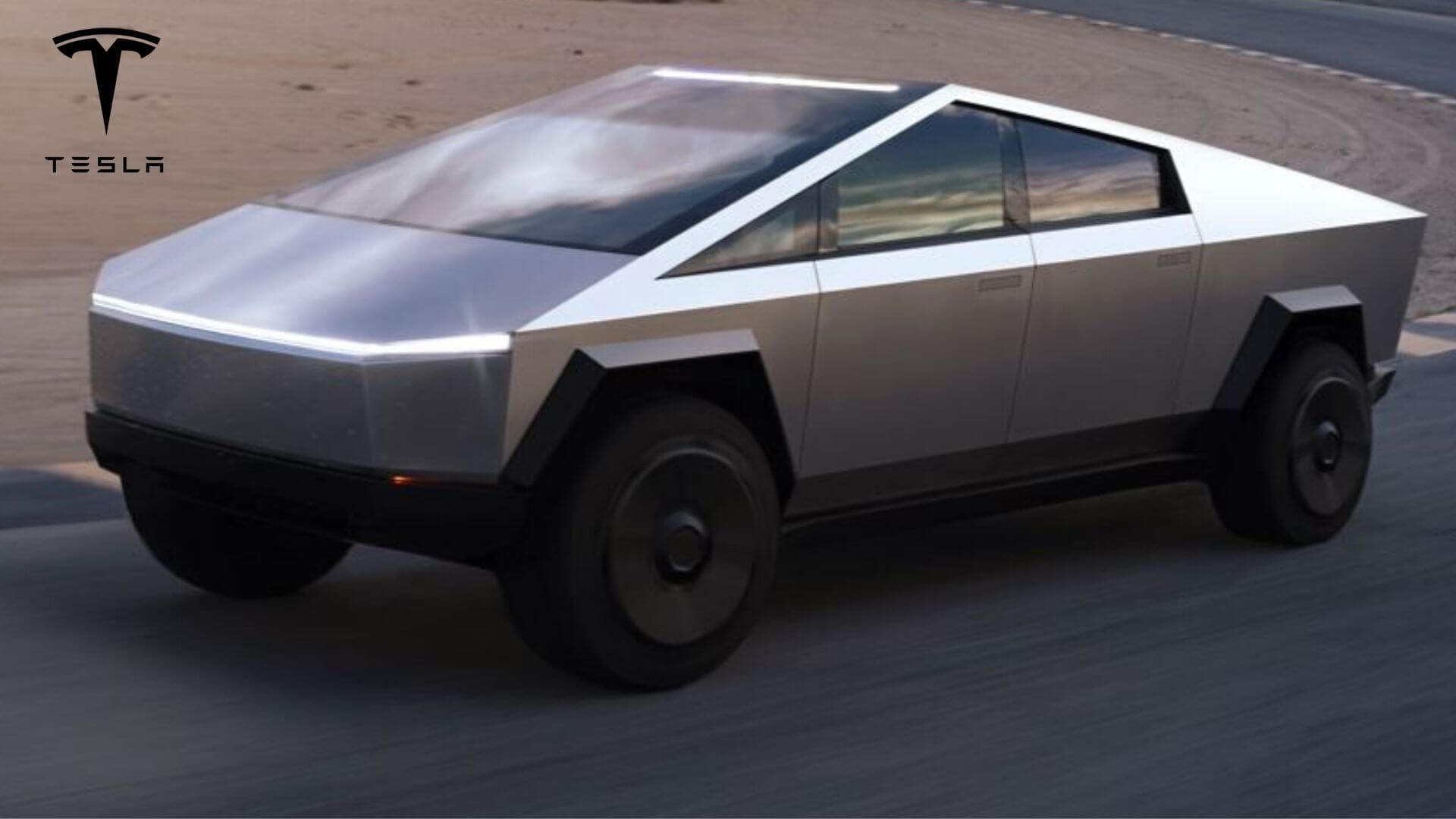 Design
The body of Cybertruck is made of ultra-hard 30X cold-rolled stainless steel and armored glass. The truck is built with an exterior shell that ensures ultimate durability and passenger protection. It's said that such a design will help eliminate dents, damage, and long-term corrosion. It is 231 inches long with a 6.5 foot long and 100 cubic foot capacity cargo bed. Also, Tesla Cybertruck features an adaptive air suspension that can be raised or lowered 4 inches in either direction.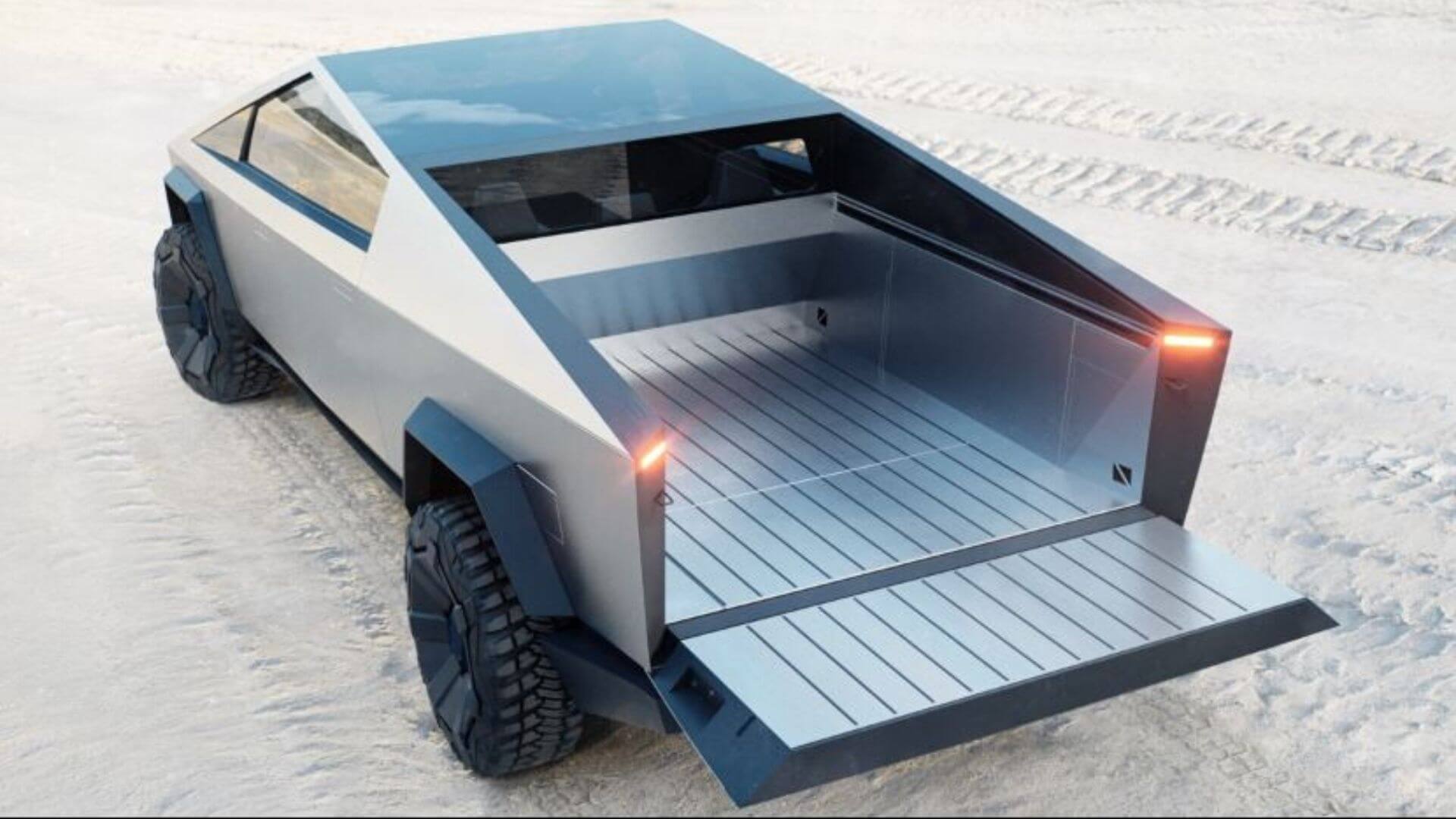 Also, Musk claims that the pickup is bulletproof, specifically resistant to 9mm ammunition. The front light bar and roof bars are amazing and give an extra dimension to its exterior.
Interior
Tesla Cybertruck can accommodate 6 adults in the cabin. And, there is a 17-inch touchscreen at the center of the dashboard with all new-customized user interface.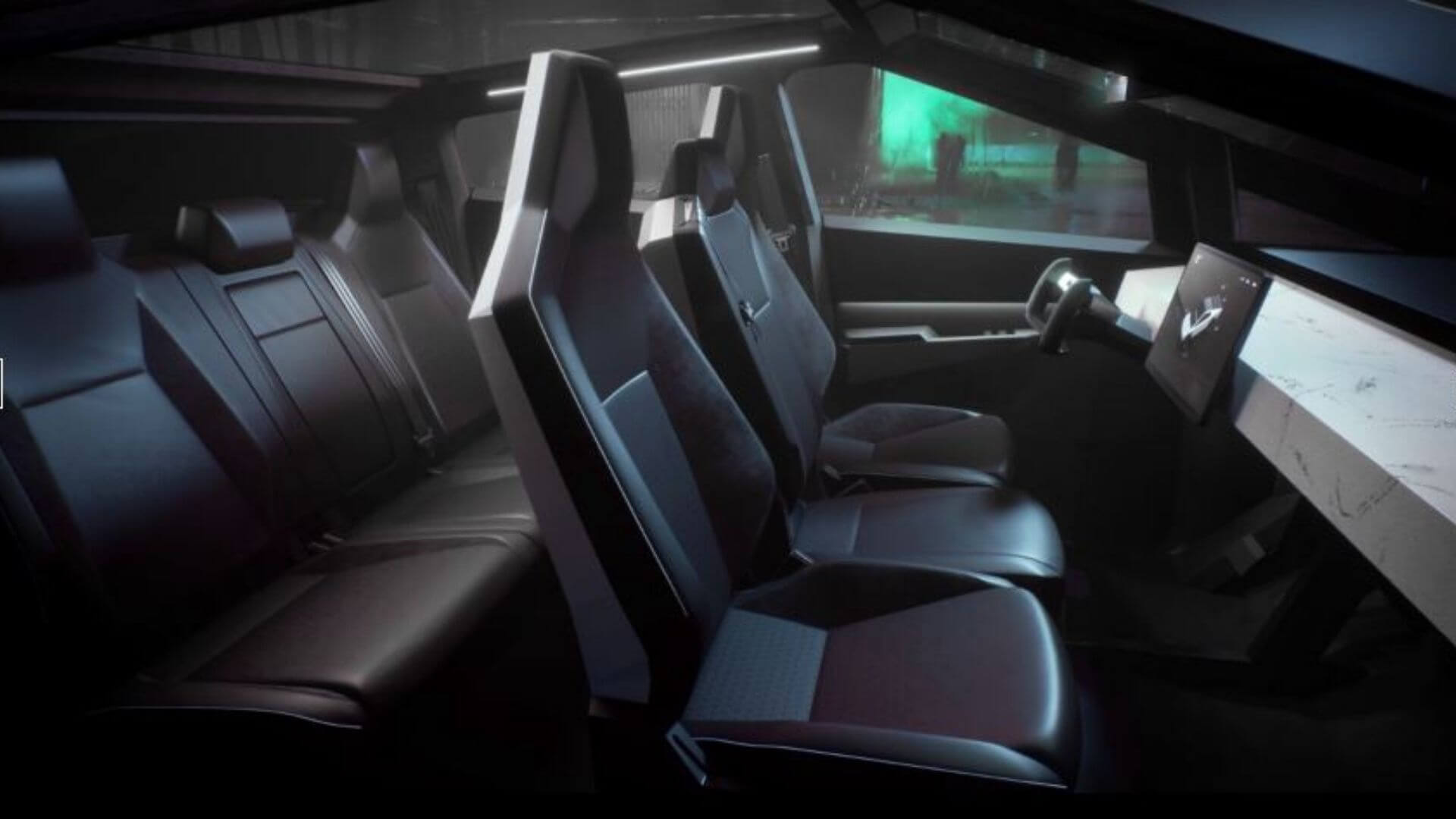 Ruggedness
To showcase the rugged strength, Tesla's chief showed the Cybertruck winning a tug-of-war with a Ford F150 and a drag race with Porsche 911. Also, the door of the truck was hit several times with a sledgehammer.
Specifications
Cybertruck has the following three versions:
Specifications
Single Motor

RWD

Dual Motor 

AWD

Triple Motor

AWD

0-60 MPH

Under 6.5 secs

Less than 4.5 secs

Under 2.9 secs

RANGE

250 miles

300 miles

500 miles

DRIVETRAIN

Rear Wheel Drive

Dual-Motor

All-Wheel drive

Triple Motor 

All Wheel Drive

TOWING CAPACITY

7,500 Pounds

10,000 Pounds

14,000 Pounds
Single motor rear-wheel drive and dual-motor all-wheel drive comes for $39,900 and $49,00 respectively. The production of triple motor rear-wheel drive is set to begin in late 2022 and the price is set to $69,900.
Cybertruck Unveiling: An unexpected incident 
The unveiling of the Tesla Cybertruck on 21 November was full of surprises. Some people mocked at the trapezoid shape of the truck, while others praised it for bringing something new in automotive design.
And, there was a shocking moment when lead designer Franz von Holzhausen hit the windows of the truck with a metal ball. The result was literally unexpected, the armored glass windows got smashed. Tesla CEO Elon Musk was heard muttering "Oh my f*****g god" and then he had to complete his presentation in front of the fractured panes.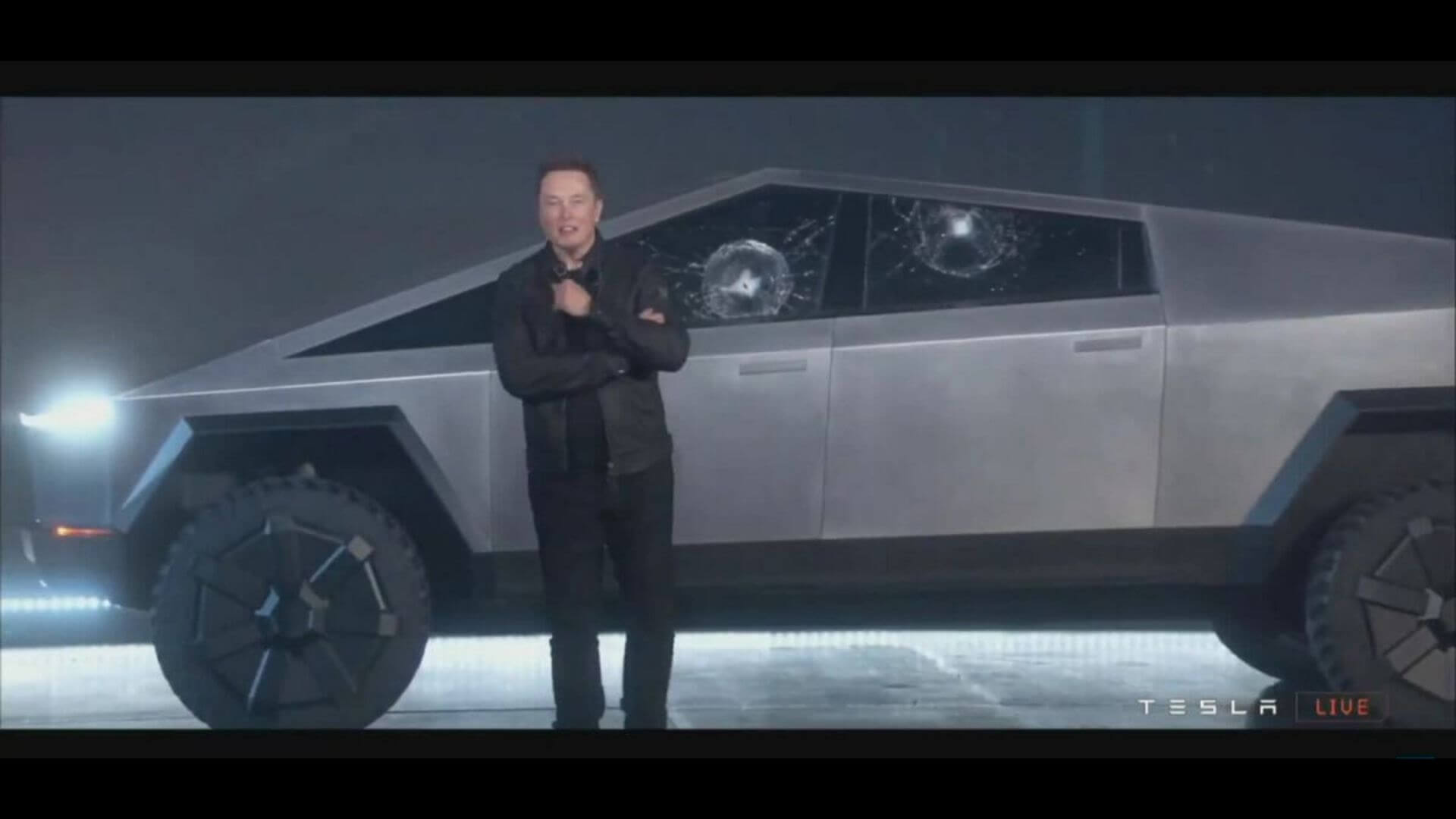 Later on, Elon Musk took Twitter to explain what went wrong and gave a justification. The door of the truck was hit several times by a sledgehammer to prove the durability and this impact "cracked base of glass" and thus resulted in the smashing of windows.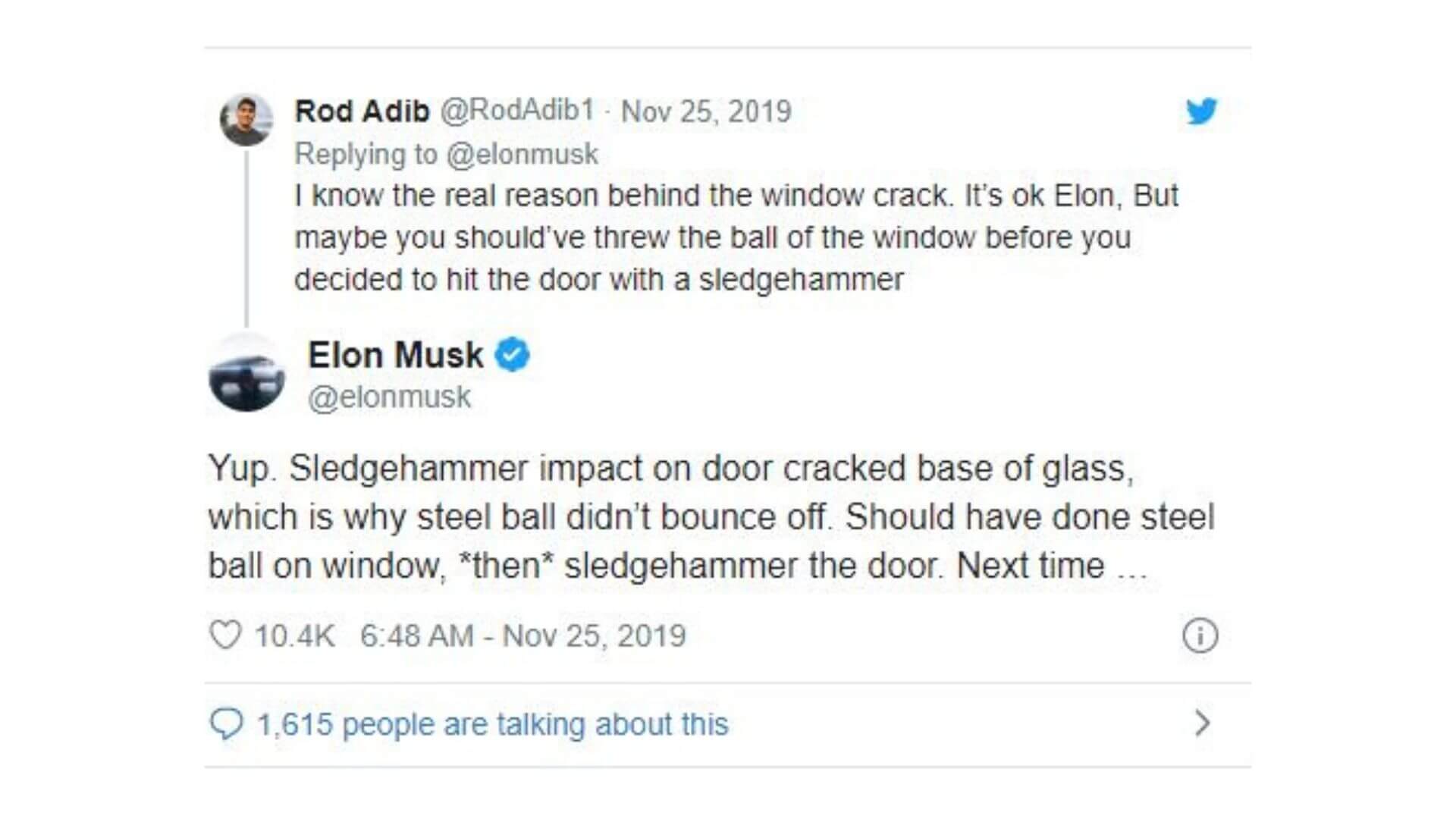 And he also shared a slow-motion video showing the metal ball test right before the launch. And, the ball bounced off the window harmlessly.
Soon after unveiling, Tesla opened pre-orders and buyers can book the truck by depositing just $100. In case of cancellation, the booking amount is fully refundable. As we know that not all orders translate to sales, so the pre-order numbers cannot be considered as actual sales statistics.
Thanks to the divisive design and impressive specs, Cybertruck received a great number of pre-orders despite the on-stage mishap. The truck bagged 146,000 pre-orders in just 3 days of its launch.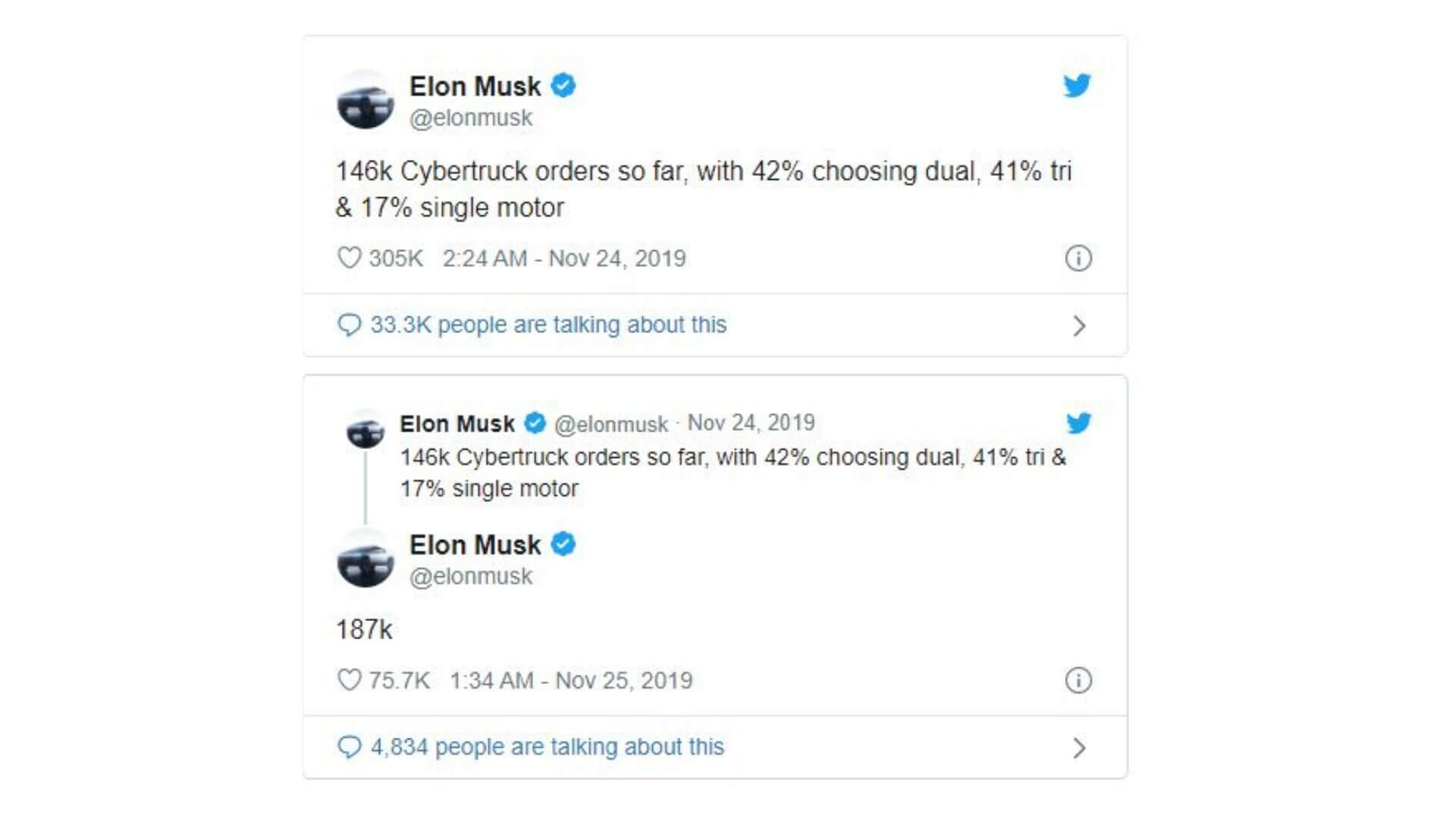 The CEO says Cybertruck has got 250,000 pre-orders. Also, the company boasted that it did not do any advertisements or paid endorsements. Since the launch event, Elon Musk has been feeding bits of information on his Twitter account to keep people engaged.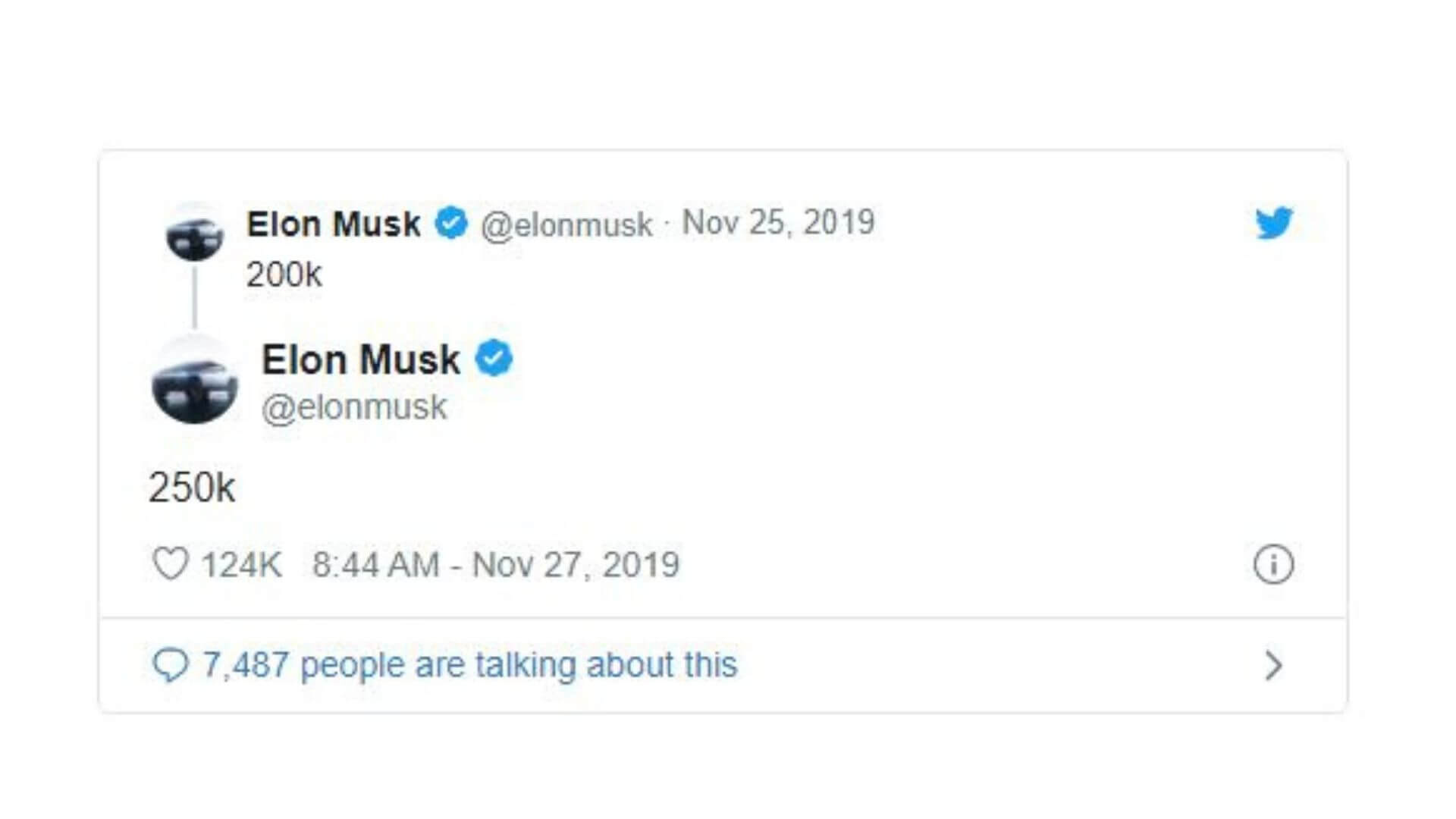 Let's sum up
There's no mass-market electric pickup truck available for sale currently. So it seems that Tesla is leading the way in terms of long-range electric vehicles. But, the scenario will change by the time the truck ships. There are several such electric vehicles lined up in the next 1-2 years. General Motors confirmed that they will launch an electric pickup in 2021, Ford's F-150 is already on its way, and EV startup Rivian will release its electric-pickup in late 2020.  So, It will be interesting to see what exclusive strategy these companies would adopt to succeed in this run.