Netflix vs Quibi
Netflix doesn't need any introduction, as it's already one of the biggest names in the Media Streaming industry. Many people have been stuck to this streaming service for years now, and it has millions of subscribers across the globe. Netflix is a powerful name in originals and licensed movies. Now, amongst the list of available streaming services, April 2020 adds another new option- Quibi, which stands for Quick Bites.  
On April 6, 2020, Quibi, the mobile-first streaming service was launched in the US and Canada, offering users a new entertainment platform amid the COVID-19 lockdown. The founder and chairman of Quibi, a film producer Jeffrey Katzenberg and Quibi's CEO, Meg Whitman deployed a new approach, where the streaming service is optimized specifically for mobile phones. If you love watching shows on your smartphone and looking for some fresh content, Quibi is worth giving a try.
It's being assumed that Quibi has been introduced to compete with its rivals, like YouTube, Amazon Prime Video, and Netflix. It's also said that Quibi can create a dedicated niche for itself by targeting mobile users with the streaming of short episodes of under 10 minutes. Before jumping to any conclusion, let's get to know some basic and important details regarding this hot, new streaming app. 
What is Quibi?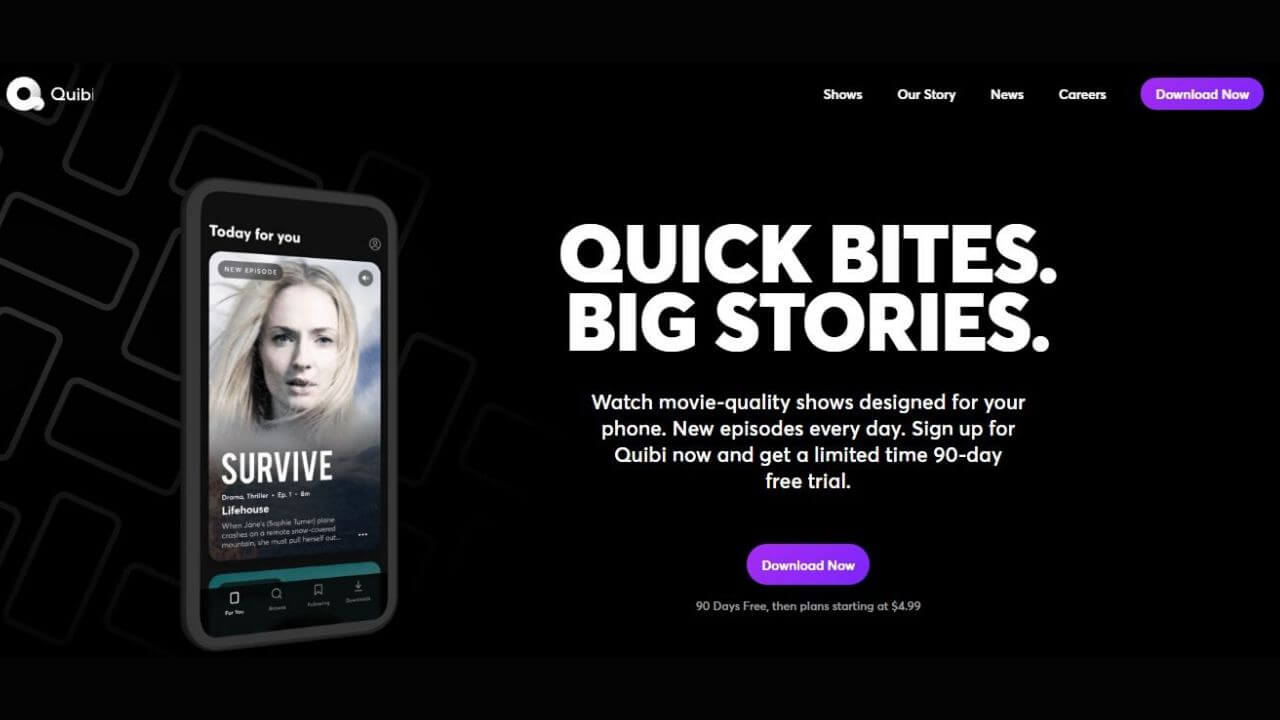 Quibi is the latest streaming service, which aims to offer short-form entertainment to the users in the form of snackable shows and films of 10-minutes or less, released via multiple short episodes. The app calls these chapters or chunks as Quibis and is perfect to be consumed in just one sitting, like enjoying your coffee or a short break-time. The best thing is that the entire content on Quibi is downloadable.
The innovative Turnstyle feature allows the viewers to instantly switch between the portrait and landscape orientations. The portrait mode adds a different component to the viewing experience, which allows the user to see how things unfold.
Now, let's dive into some of the commonly asked questions, while you're planning to check out this streaming service.
Does Quibi support multiple user profiles?
The answer is No. Quibi follows the mobile-first approach, you'll be watching the shows and series only on your smartphone, which is not a shared device like a TV. Therefore, the app does not allow a user to add multiple profiles.
How long is a show on Quibi? 
Quibi shows are shorter in duration as compared to the other shows. Each episode runs between 5 to 10 minutes and content is updated on a daily basis.
Can you share the Quibi account with friends or family? 
Yes, you can share your Quibi account with your friends and family. But, keep in mind that only one of you will be able to watch the content at a time.
Can I watch the shows offline on Quibi?
Yes, the entire content on Quibi is downloadable.
Therefore, you can save and watch them later on your smartphone. The videos can be seamlessly transitioned between landscape and portrait orientations.
The quarantine and lockdown period has triggered TV and digital content interest amongst the viewers. Some people might be thinking to switch to the latest service, Quibi, and many users might be thinking to pair it up with extremely popular and still-dominant Netflix. Let's understand the two streaming services and help you choose the best one for your needs. 
Netflix vs Quibi Content
Netflix has a huge and varied content library. It has thousands of licensed Hollywood movies, documentaries, shows, and specials. In the past few years, Netflix has invested billions in producing the originals and ended up stealing the spotlight, with some Oscar-winning originals like Roma to cult hits like Hot Fuzz. Netflix also streams movies with R and NC-17 ratings and is constantly working to develop a stronghold in the original content to avoid high licensing and distribution fees.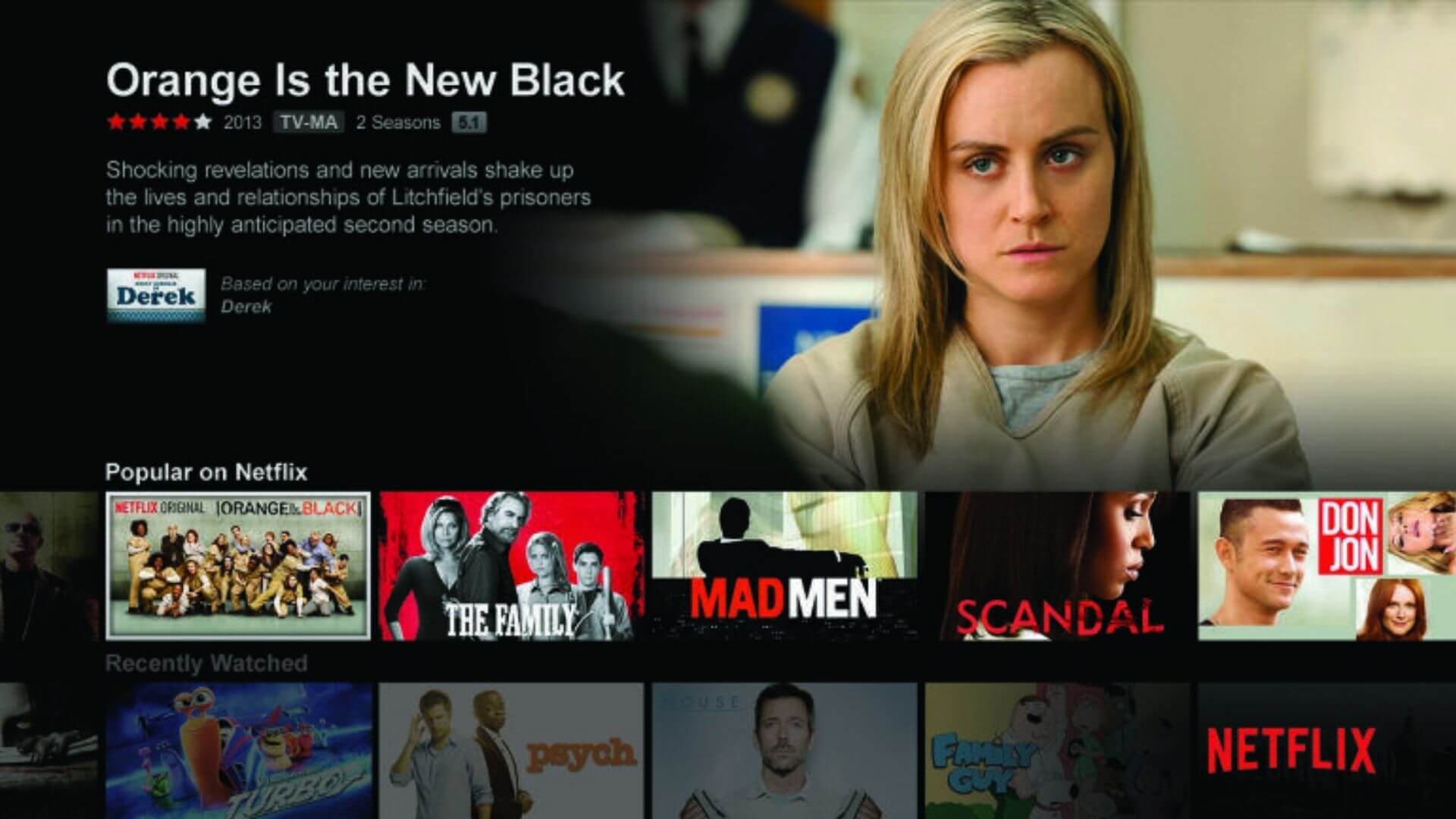 Quibi has launched with a pretty good selection of shows and four movies, which are split into smaller episodes, and new chunks are released on a daily basis. The service offers you new content, ranging from comedy, drama, news, sports, and documentaries, which are basically divided into three categories- Movies, Daily Essentials, and Unscripted & Docs. Quibi has also teamed up with ESPN, BBC, NBC, and others to create daily news packages for its viewers. The initial lineup includes around 50 shows and Quibi aims to develop a bigger library with over 175 shows in the first year, with the regular rollout of new content.
The mobile-first streaming service, Quibi has introduced with an array of big-stars, including Jennifer Lopez, Idris Elba, and Sophie Turner.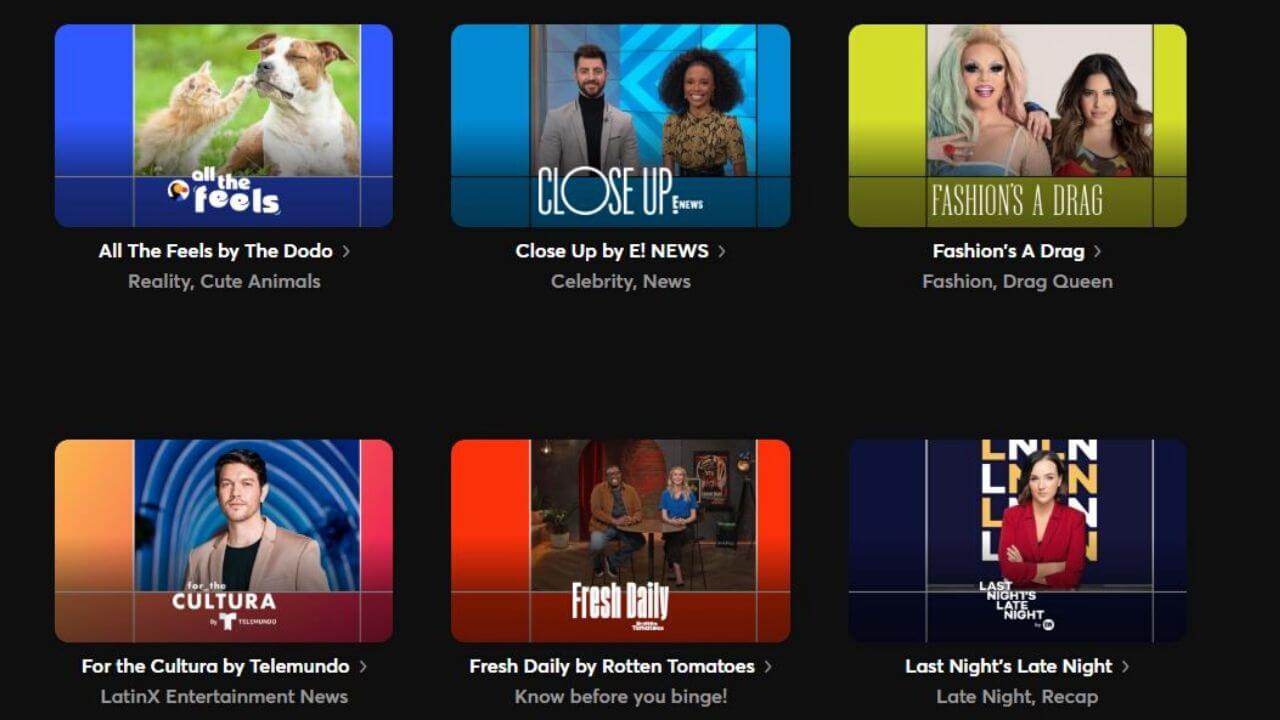 Check out Quibi Content Library
Netflix vs Quibi Availability 
Netflix is a well-established player in the media streaming industry and is available in more than 190 countries across the globe.
Quibi, on the other hand, is available only in the US and Canada right now. The US version of the app is also available in some other countries. The company hopes to expand its base across more countries in the future.
Netflix vs Quibi Device Compatibility
Netflix is available on a wide range of devices, including iOS and Android devices, Roku, Amazon Fire TV-based devices, Windows, Chromecast devices, and TVs with in-built Chromecast. It also supports all the famous browsers, various game consoles, including Sony Playstation 3 and 4, Microsoft's Xbox One and Xbox 360, Nintendo's Wii u and 3DS. The app is also available for various cable boxes, smart TVs, and even on standalone Blu-ray players. In short, you name the platform and Netflix is there.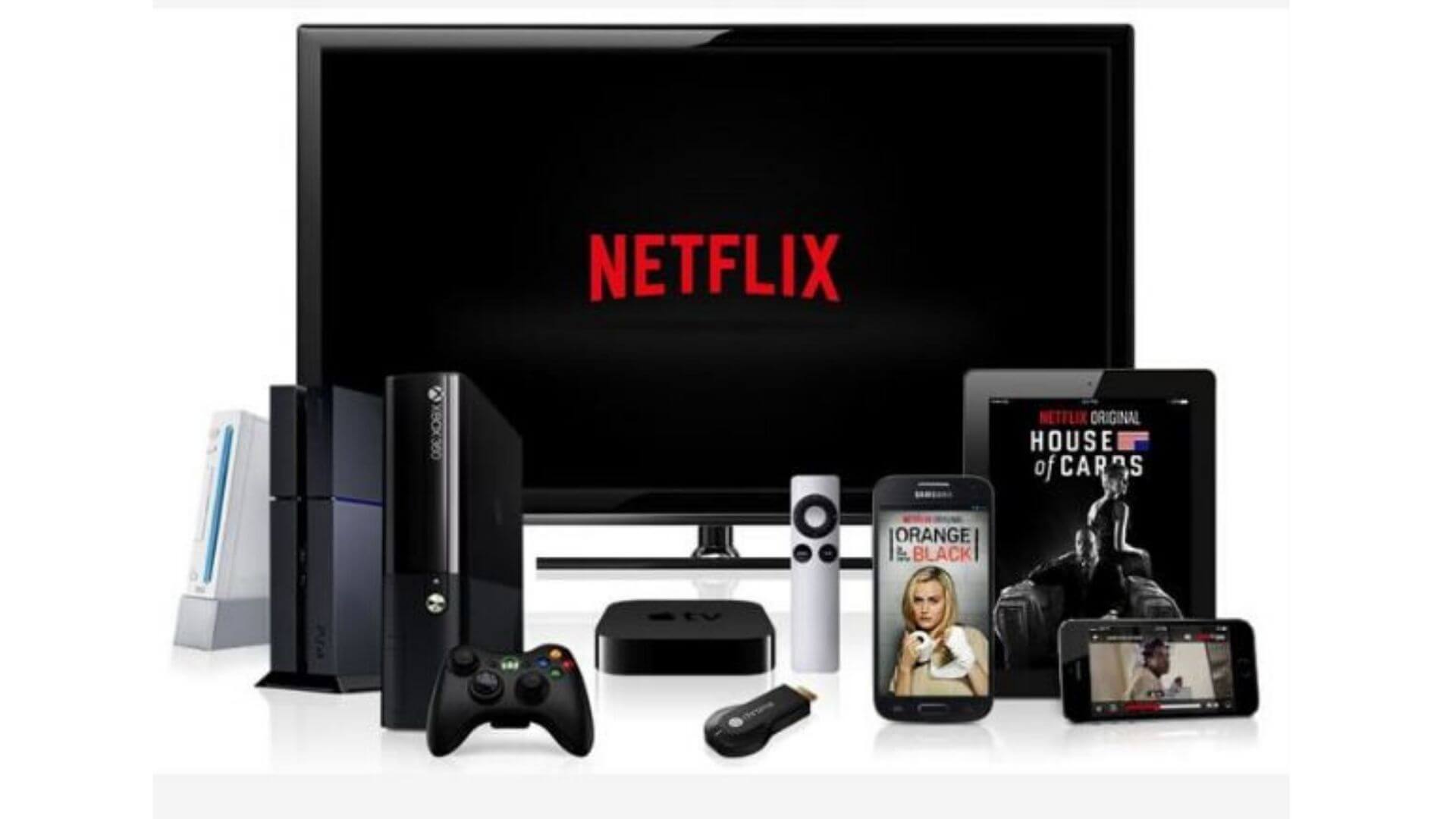 For now, Quibi has introduced only for mobile devices. Apple users can download the Quibi app for their devices running iOS 11.0 or later. The app is compatible with Android smartphones running version 7.1 or later. That means you cannot fire up your Apple TV to watch your favorite titles on Quibi. Also, if you wanted to watch shows and films on your PS4, you'll have tough luck for now.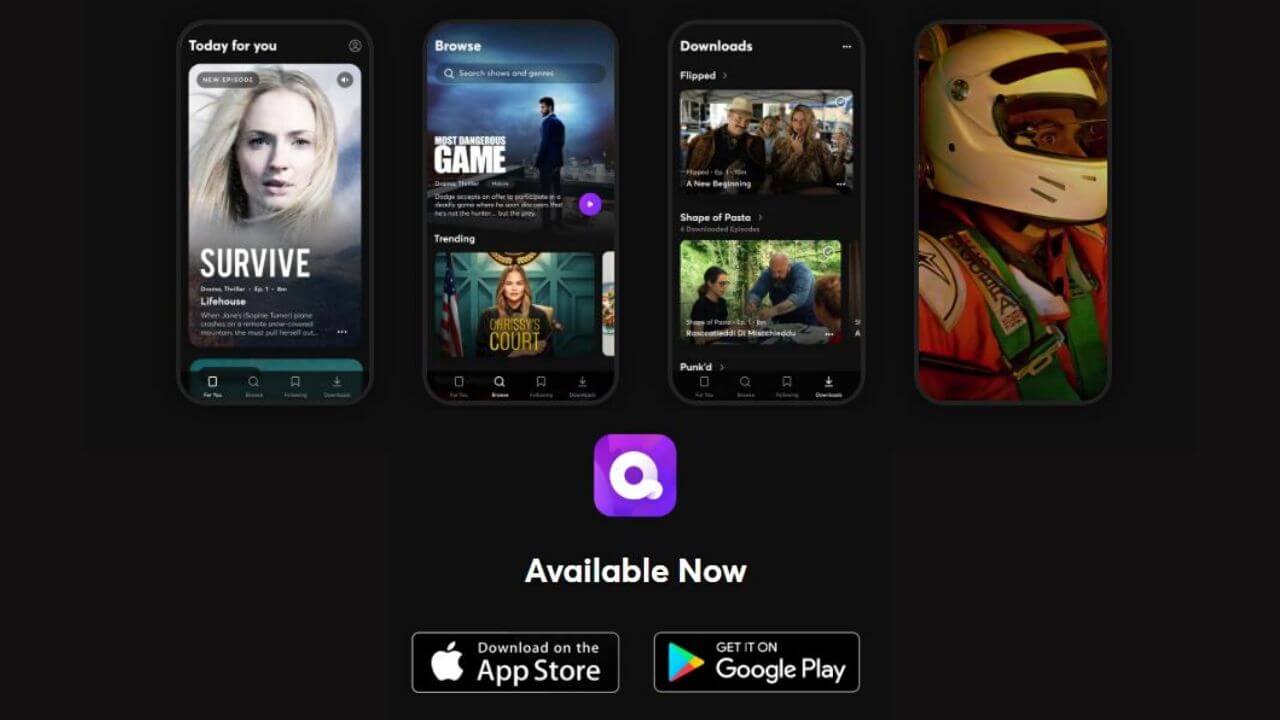 Download Quibi from Play Store
Netflix vs Quibi Pricing
Netflix is not cheap. The Basic plan starts at $8.99 for a single, non-HD stream, that you can download to one device. The next, most popular is the Standard plan, starting at $12.99/month with two HD streams and the ability to download content to 2 devices. Lastly, Netflix offers the Premium plan at $15.99 for 4 streams in 4K HDR and the ability to download content on up to four devices.
In July 2019, Netflix launched its Mobile Plan in India at Rs 199, where users can enjoy the Netflix content without any ads, in Standard Definition on 1 smartphone or tablet at a time.
Quibi is more affordable than Netflix in terms of the pricing strategy. It offers two plans- if you don't mind your shows to be interrupted by ads, you need to pay $4.99/month. On the other hand, if you want an ad-free experience, it will cost you $7.99 a month. 
Quibi's limited-time offer 
Quibi is currently offering a tempting deal- if a user signs-up before April 30, 2020, he'll get a 90-day free trial. Yes, you've heard it right, Quibi is currently offering a 3-month free trial. The user needs to enter the payment details, but, if anyone does not want to go further with the app, he can cancel the subscription in three months. On the top of it, if you're a T-Mobile user on a T-Mobile plan, Quibi is giving you a free subscription for one year, and if you sign up via T-Mobile Tuesday, you'll get early access to three episodes of Jennifer-Lopez produced reality show
Thanks a Million. 
Undoubtedly, this is really a smart move by Quibi, which will encourage more users to give a shot to this latest streaming app. The competing and staying power of Quibi amongst the already established rivals has not-known yet, but it's pretty clear that Quibi will successfully fetch a lot of app downloads.
Pros and Cons of Netflix 
Pros
Netflix offers multiple viewerships in its most popular Standard plan and Premium plan. Therefore, you can add your friends or family members to the same subscription plan.

It offers you Offline Playback feature, which allows you to download your favorite videos and watch them later.

One of the biggest advantages of Netflix is that it's available to a wide range of platforms. You can enjoy the shows and movies on your smartphone, laptop, PS4, Apple TV, and many more platforms. In short, Netflix is everywhere.

Netflix is clearly the king of all streaming media in terms of its rich and varied content library. It offers both classic and exclusive content for all ages and audiences.

Netflix is ad-free. You don't have to worry about the annoying commercials that ruin the flow of streaming.
Cons
Geoblocking is one of the main cons of Netflix. The shows that you can watch are subject to the region you live in. The US has access to a greater selection of shows and movies, which might not be available to other countries.

Sometimes the updates get delay. Netflix uploads the content by season and not episode, which can be a cause for the delay of the latest episodes.
Pros and Cons of Quibi
Pros
The Quibi streaming service lies on the cheaper end of the spectrum with plans starting from $4.99 a month.

The app is offering a 90-day free trial for the users who sign up before April 30, 2020.

The app works perfectly fine on smartphones and tablets. A user can seamlessly switch between the portrait and landscape transitions.

New content will update on a daily basis.

All the original programming has developed by the top Hollywood creators.

The entire content library is downloadable.

You don't have to worry about spending too much time watching the shows and films, as Quibi offers you short episodes of maximum 10 minutes.
Cons
One of the downsides of the Quibi app is that it's available only for mobile devices. You cannot enjoy the shows and films when you're planning for a night stay or in a mood to spend some time together with your friends and family.

The Quibi app will only stream its original content. Therefore, you would not be able to watch and re-watch the classic movies and fan-favorite sagas.

The basic plan offered at $4.99 interrupts the viewing experience with the ads.
Netflix vs Quibi: Which service suits you more?
Which streaming service is better for you depends upon your budget, the kind of titles you're looking for, and the type of audience you are. If you don't mind spending a little more for your entertainment and looking for a varied and edgier content library, you can surely stick to Netflix. Moreover, there are two more aspects worth considering here.
The first one is if you love watching shows with your friends and family on a TV or your laptop; Netflix is undoubtedly your-thing. Secondly, analyze what type of audience you are? If, what's next? what's next? excites you, and you often tend to watch an entire series or film at one time; Netflix is the one for you. 
On the other side, if you're looking for a cheaper entertainment platform, with some fresh, short-form storytelling; you must give Quibi a shot. Moreover, if you want some daily dose of entertainment, without spending hours and hours, and getting addicted to it, Quibi is the one for you. If I talk about myself, I'm definitely not a "binge-watcher", I rarely find myself going through multiple 30-minutes episodes. But yes, I do watch plenty of short videos, like around 8-10 minutes, on YouTube and IGTV.
Likewise, if you belong to this category of viewers, you can give a try to Quibi, after all, they're offering you a 90-day free trial if you sign up in the month of April, which in itself is a pretty good deal to get your hands on this latest app. Make sure that you clearly understand that you can watch the Quibis only on your smartphones and tablets, and nowhere else.
You can obviously go for both the services, as each of them has different approaches and offer different content.
It would be interesting to see how people respond to this newly launched streaming app. Moreover, when COVID-10 lockdown has given people a lot more free time, would people actually want to go for a new service to get a daily dose of short entertainment or will they be happy to stick with the one they're using?
Do let us know what you think about this app? Have you tried this app? Share your experience with us.
Also, don't forget to check out our comparison of the two biggest names in the media streaming industry- Netflix vs Disney Plus.