Power adapters and charging solutions are peripherals that we love covering because the right choice of a power adapter can bring immense convenience in the user's life. With that theme in mind, allow us to introduce to you the Kovol Sprint 140W PD 2-Port GaN Wall Charger. We are fairly confident that this is one tiny product that will make a huge impact in your day to day life. 
Kovol Sprint 140W Charger: Overview and Impressions
The Kovol Sprint 140W Charger features a 2-in-1 compact design which is larger than your regular iPhone charger, smaller than a typical MacBook charger and yet packs more functionality than both of them combined. So, dimensionally, if you're used to carrying a MacBook charger in your backpack, this should only make life easier. 
Another factor which makes it a must-have travel accessory is the foldable prong design language. This ensures that the metal prongs are not sticking out in your backpack, scratching and damaging devices like your laptop or headphones. They fold away neatly, making the Kovol Sprint 140W Charger quite easy to carry around. 
The 2-Port functionality is a Godsend for someone like me, who regularly carries a MacBook Pro charging brick and a separate one for my smartphone. With the Kovol Sprint 140W Charger's 2 port capability, I can use the same adapter to charge both devices simultaneously, making my backpack lighter and roomier. 
Kovol Sprint 140W Charger: Technical Capabilities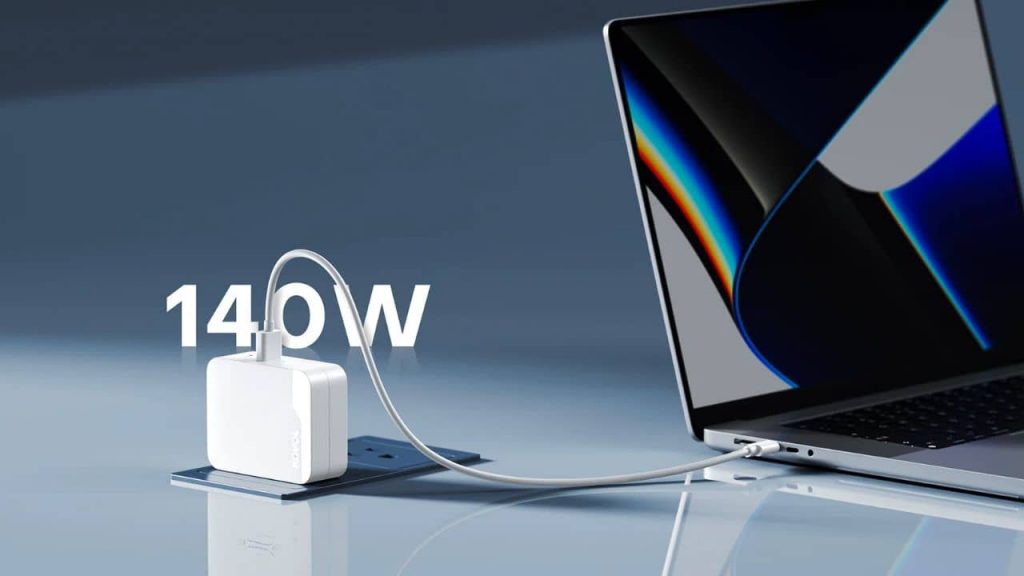 As the name suggests, the Kovol Sprint 140W Charger maxes out at a whopping 140W of charging power, making it ideal for something as large and power hungry as the top of the line 16" Macbook Pro. It features the Power Delivery 3.1 standard, which is a significant step up from the Power Delivery 3.0 standard supported by a majority of power adapters available in the market today. As a result, it is a step up, both in terms of sheer charging power and in terms of more power efficiency. 
The obvious doubt that arises when you think about a 2-port, powerful design like this is that of overheating. Worry not, because the minds over at Kovol have taken care of that. The Kovol Sprint 140W charger features Powerful GaN III technology which is a flagbearer of extremely high efficiency with noticeably cooler operating temperatures and less heat generation. All of that, in a more compact size is, in itself, a technological feat!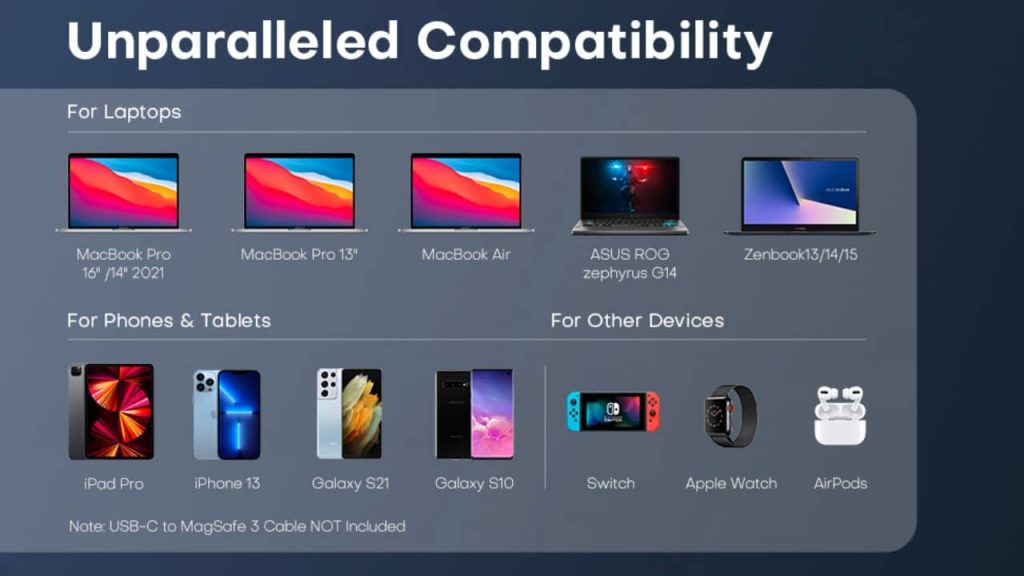 When it comes to charging from the USB-A port, the Kovol Sprint 140W charger supports charging speeds of the QuickCharge 3.0 standard, which means it will max out at an impressive 18W. This is an incredible add-on feature to have for charging your smartphone or other portable devices. Talking of smartphones, the Kovol Sprint 140W Charger also boasts of PPS 25W charging, which will charge your Samsung Galaxy flagship smartphones at the maximum speed possible, while maintaining efficiency.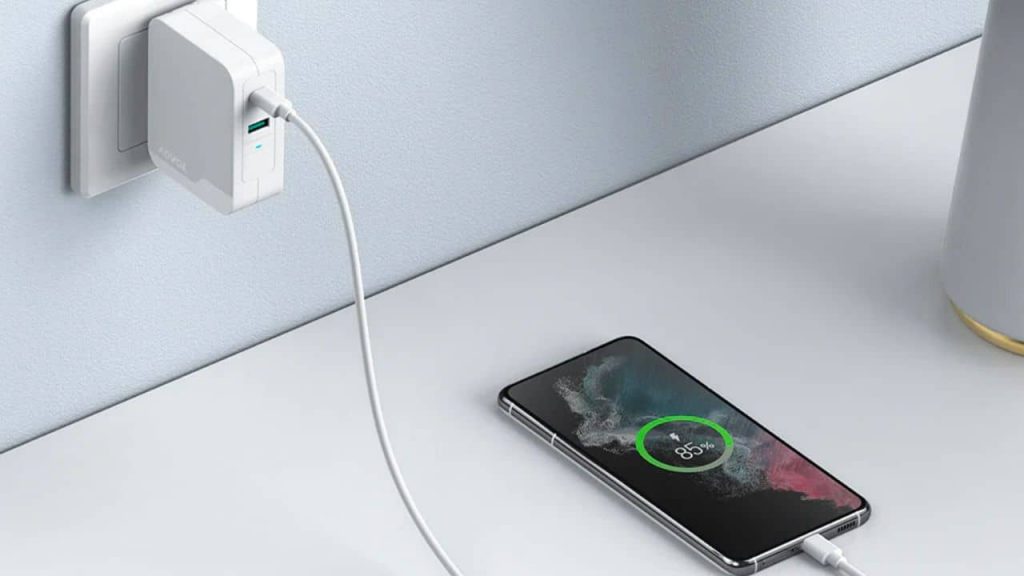 But all this performance does not mean that Kovol did not pay heed to user safety. The Kovol Sprint 140W Wall Charger includes a number of safety features like Surge Protection, Short-Circuit Protection and Over-Voltage Protection among many more. This ensures that the charger does not risk the consumer's safety in order to achieve the best possible performance. 
Also read: Top Alexa Compatible Devices to Buy in 2022
Kovol Sprint 140W Wall Charger: Conclusion
We are very excited and optimistic about the Kovol Sprint 140W Wall Charger. As we discussed, not only is it a powerful solution to solve all your charging woes, it is also a great alternative to carrying 2 separate clunky power bricks. At a price tag of $90, it is great value for your money and something we would highly recommend to streamline your daily electronics usage!
Don't miss: Best Monitors to buy for the 16-inch MacBook Pro