Wise people say that our gadgets and devices have become so ingrained in our everyday routines that they almost seem like an extension of our bodies. Take the smartphone, for example. Today, our smartphone is a single device that acts as our wallet, our music player, our navigation system, our ticket holder, our manual and of course, as our phone. Devices like these are even more important when traveling so running out of juice is a situation which could potentially induce anxiety in many. 
Out comes IMMOTOR with their BAY Series Portable Power Station. The IMMOTOR BAY Series Portable Power Station is a large power station with a huge battery capacity that you can carry with you on long trips or excursions and use to power your devices. It boasts of fancy features like solar charging, wireless charging, a smart app ecosystem and a whole bunch of useful peripherals to boost its functionality. Let's find out why the IMMOTOR BAY Series Portable Power Station is your perfect travel companion. 
IMMOTOR BAY Series Power Station: Battery Capacity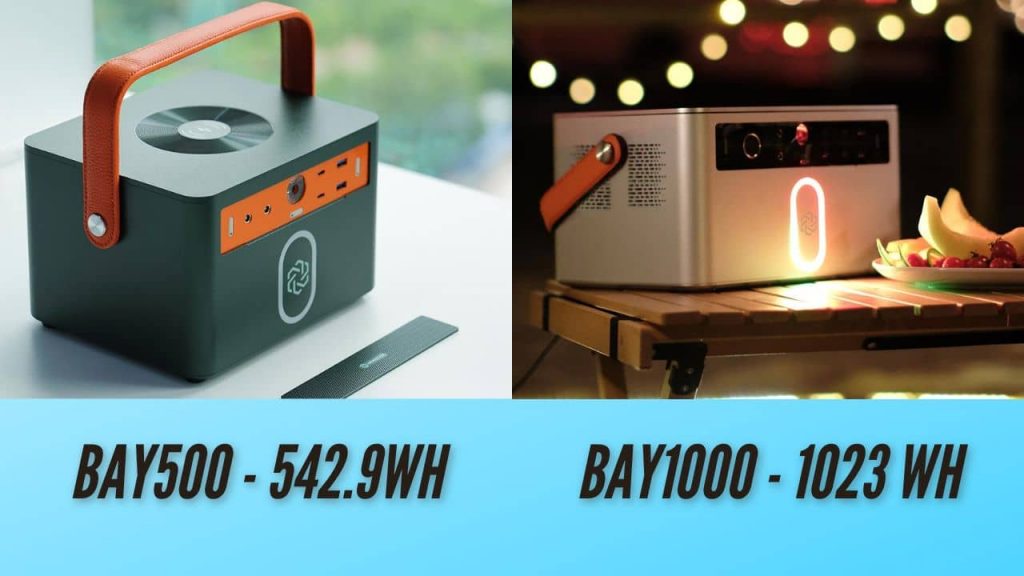 It comes in 2 capacity options: there's the BAY 500 which comes with a 542.9Wh battery pack, enough to charge your smartphone or laptop 50 times! If you really want to step things up, go for the BAY 1000, which comes with an even larger 1023 Wh battery pack. For reference, this could power on a refrigerator for 7 hours! That is some insane endurance. 
IMMOTOR BAY Series Power Station: Diverse Outputs
The IMMOTOR BAY is a very versatile traveling charging solution as it comes with a variety of ways to charge devices. There's a 500W and 1200W AC output which could be used to power all portable appliances. A combination of 2 AC outputs and 9 DC/USB/PD outputs means that you will run out of devices to charge before you run out of ports on your IMMOTOR BAY Series Portable Power Station. 
In addition to this, the IMMOTOR BAY Power Station also supports wireless charging, with a 15W Qi wireless charger built into the power station. This can be handy to charge your phone or device wirelessly. 
IMMOTOR BAY Series Power Station: Recharging
Once you charge all your devices multiple times and finally drain your IMMOTOR Power Station, you can charge it very quickly as it supports insanely fast charging speeds. The BAY500 supports 300W fast charging which can fully recharge it within 2 hours. The BAY1000 supports an even crazier 1000W AC charging and can go from 0-100 in just 1.3 hours! Truly crazy numbers.


If you're taking your power station on a camping trip, you can even harness the powers of the sun to charge your power station. The IMMOTOR BAY Series supports a maximum of 200W by solar charging, which means it can be fully recharged in 6 hours with green energy. IMMOTOR claims to use an advanced MPPT system which boosts efficiency by 30%. 
IMMOTOR BAY Series Power Station: Technical Specifications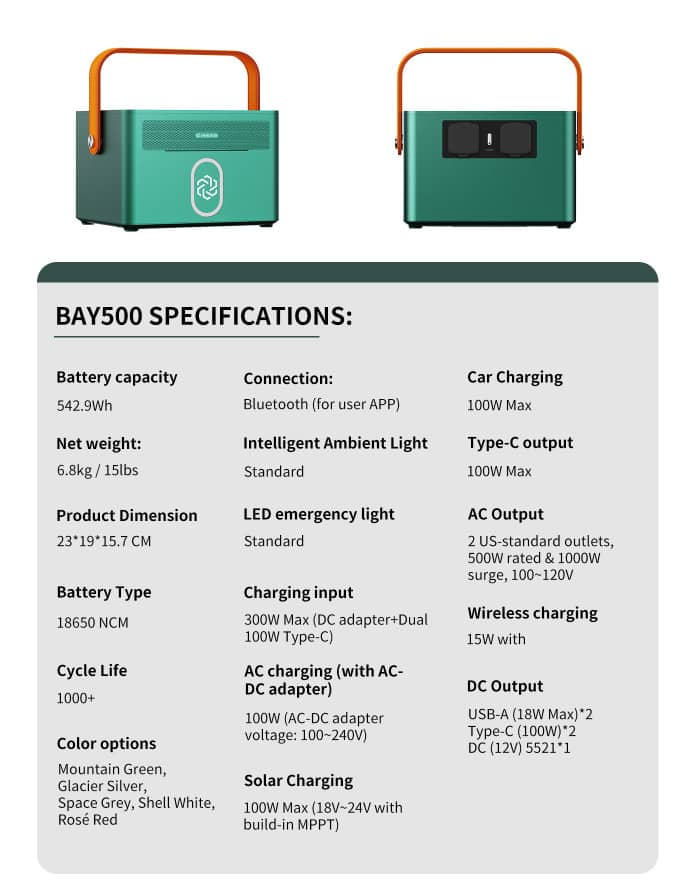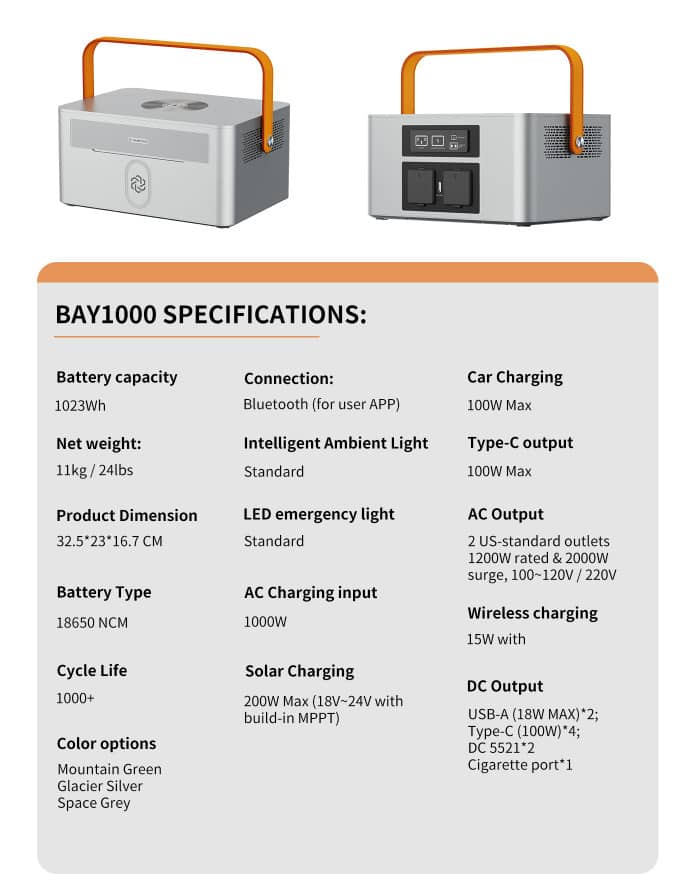 IMMOTOR BAY Series Power Station: Conclusion
We are definitely looking forward to getting our hands on the IMMOTOR BAY Series Portable Power Station. If you're interested and excited like we are, you can join the kickstarter on this link and be one of the first people in the world to become an owner of this product.

Join the kickstarter here!