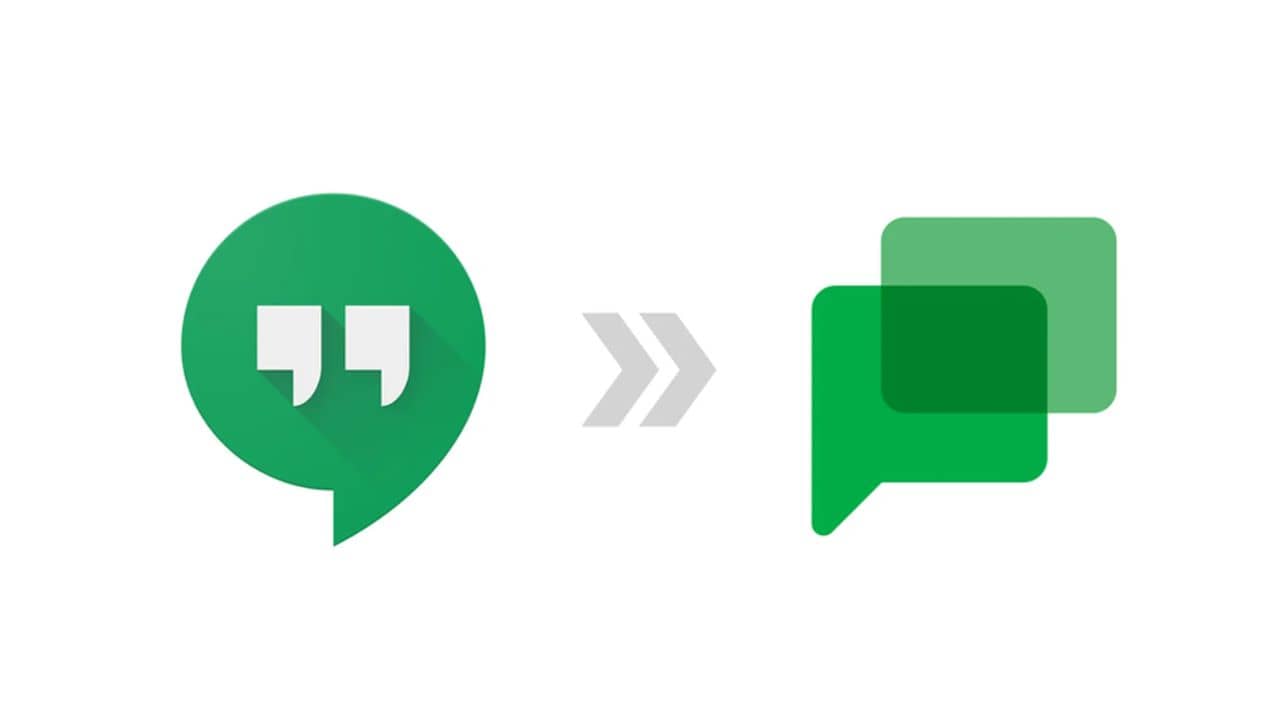 Amidst the variety of products available in Google's cloud ecosystem like Google Drive, Google Maps, etc. the tech giant has also been working on its messenger apps to provide an unparalleled chat experience to all users. As a step toward implementing this plan, in October 2020, Google announced that they would move Google Hangouts to Google Chat. Now Google has finally announced the date of when they will be pulling the plug on Google Hangouts so that users can prepare themselves beforehand. N it's time to find out when Google will take down the app and what all features Google Chat has to offer.
When will Google Hangouts shut down?
Google officially announced on its social media and blog post that Google Hangouts will shut down in November 2022. Regular users need not worry about their chat history as it will be migrated automatically. Although, Google has encouraged users to download their Google Hangouts backup using Google Takeout. 
Google Hangouts is being upgraded to #GoogleChat. Hangouts users can expect to be prompted to switch to Chat in Gmail or the Chat app. Read more to learn how Chat provides users a better experience by being more powerful, helpful and integrated → https://t.co/Bif13WgYdu pic.twitter.com/FEDJ7tLWBI

— Google Workspace (@GoogleWorkspace) June 27, 2022
Google has disclosed that users will see the in-app notification where they would be asked to move to Google Chat through Gmail or by installing the app itself. In addition, if you have installed the Hangout Chrome extension, then you will also get the notification to make a switch.
Also read: WhatsApp might allow you to edit sent text messages
Why is Google Shutting Down Hangouts?
Google has launched a list of messaging apps in the past, which led to the strategic failure of the company in providing one golden messenger app that could compete with Facebook– 9 years old, WhatsApp, which is 12 years old, Slack-8 years old, and iMessage 9 years old. 
Google Talk was the first messenger app that the company launched in 2005. Further down the line, Google brought many other messenger apps in the timeline like Google Voice, Google Wave, Google Allo, Google Docs Editor Chat, Google Hangouts, etc. 
Google Hangouts was launched in 2013. This cohesive messaging service remained functional for over a year. But by the end of December, there were rumors about a new messenger app being launched by Google called Google Allo with a chatbot mechanism. By 2015, the brand started neglecting Hangout and slowed down its development process. This was the beginning of pushing Hangout towards losing its spot in the
Google announced Allo in 2016, where users were pushed to make a shift from Hangout to this newly launched app. By October 2016, Hangout lost its spot as the default Android app to Allo. Two years later, Google paused the development of Allo and moved to push RCS (Rich Communication Services) which is known as Google Chat today. 
Also read: Telegram Premium launched: Here's all you need to know
What features does Google Chat offer?
Users of Google Chats will have access to numerous features that will help individuals and businesses to communicate & collaborate seamlessly.
Spaces:

There is a new function in Google Chat called Spaces which is comparable to Slack's channels. To build spaces for the team or to go for a topic-focused conversation, individuals can utilize Spaces.

Manage tasks and files in spaces:

You can make spaces more worthwhile by adding files and tasks. For example, users can add tasks with an assignee and the due date for it. 

Multi-platform support:

You can use it in two ways: use it in Gmail or install it on your Android or iOS device. 

Chat notification settings:

You get three options in the notification settings: Automatic, Do Not Disturb, and Set as Away for managing your communication preferences. 
Analyzing the long history of Google messenger apps, it will be worth watching how long Google Chat will be able to hold its position. If you have any guesses, do put them in the comment section. 
Don't miss: Snapchat working on paid subscription called Snapchat Plus