Google Pixel 4 was released on October 24, 2019. From the time Google made its debut in the world of smartphones, the company has always tried to be the first choice of Android fans. Google Pixel 4 and 4 XL are the best pixel devices, but we cannot stop ourselves to consider another Flagship released on September 28, 2019, by OnePlus. We are talking about OnePlus 7T, a smartphone that has given a strong competition to Google Pixel 4 as it offers almost the same and even better specifications at a much lesser price.
Let's dive into the specifications
Let's compare the features of both smartphones and find out whether Google Pixel 4 can outshine the earlier launched OnePlus 7T by offering something impeccable or does OnePlus 7 out-stands them all?
Design and Hardware: A big screen, a bigger RAM, or Water Resistance, What matters to you the most?
Google Pixel 4 has a 5.7 inches POLED display with a 90 Hz refresh rate. It has an Octa-Core processor with Qualcomm Snapdragon 855 chipset. OnePlus 7T comes with a 6.55 inch super AMOLED display with a refresh rate of 90 Hz and the same processor as Pixel 4. Here's a difference between the two phones, that, OnePlus 7T has a slightly newer Qualcomm Snapdragon 855+ chipset. This difference in the chipset provides a better gaming experience to its users.
Google Pixel 4 comes with 6 GB RAM and the base version has 64 GB internal storage. Whereas OnePlus 7T provides 8GB RAM, making it much faster to switch between the apps and internal storage of 128 GB in the base version.
When we talk about water-resistance, Pixel 4 comes with an official IP rating, certifying it as water and dust resistant. Though, OnePlus 7T does not hold any certification but claims that it is splash-proof.
One major drawback of Pixel 4 is that the smartphone is prone to scratches very easily, even putting the phone in your bag can cause scratches. Whereas, 7T comes with an on-screen protector. Although you can put the protector yourself on Pixel 4, the fact that OnePlus 7T itself comes with one is a bonus.
Google Pixel 4 comes in three color options viz Just Black, Clearly White and a limited edition Oh so Orange. OnePlus 7T is available in two color options Frosted Silver and Glacier Blue.
Software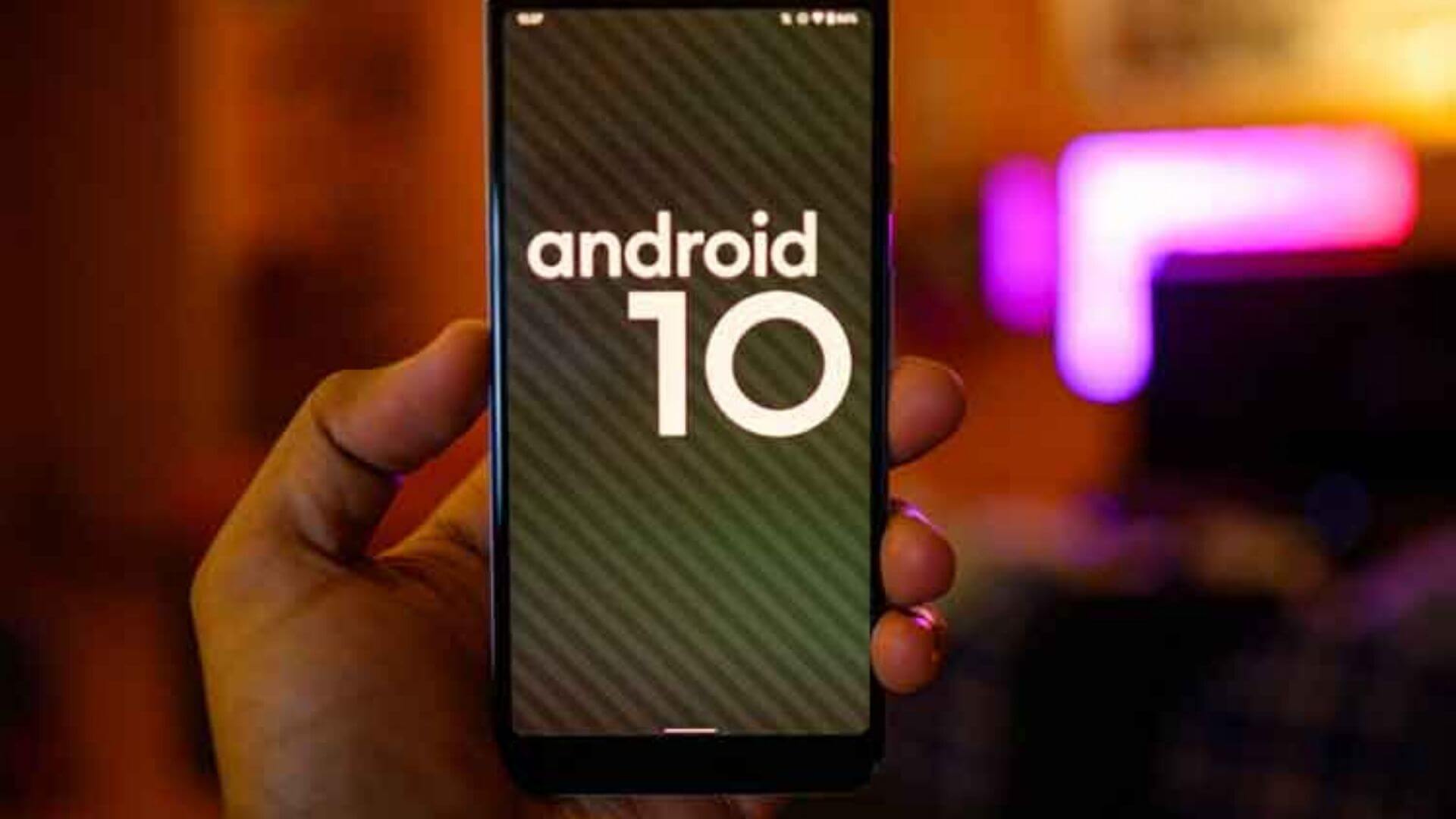 Both the smartphones have an Android 10 Operating system, making them the latest available Android phones. We cannot deny the fact that Google smartphones offer a pure Android experience and gives you the updates first.
The OxygenOS 10 User-Interface in 7T makes it faster and smoother in operation. OnePlus claims that with the OxygenOS 10, they will provide you comprehensive privacy management, a better game space, and a smart display. Well, that's something everyone wants!
Battery Life
Google Pixel 4 has disappointed people with its battery size of just 2800 mAh, this is absolutely not acceptable right? What's the point of spending $799 on a smartphone, when you keep it charging more than half of the time. OnePlus 7T has a larger battery capacity of 3800 mAh and provides you more screen time.
Though both smartphones provide fast charging, Pixel 4 has an added advantage here that it supports wireless charging. This feature is frustratingly absent in 7T.
Camera: Fan of Still Photography OR the Videography?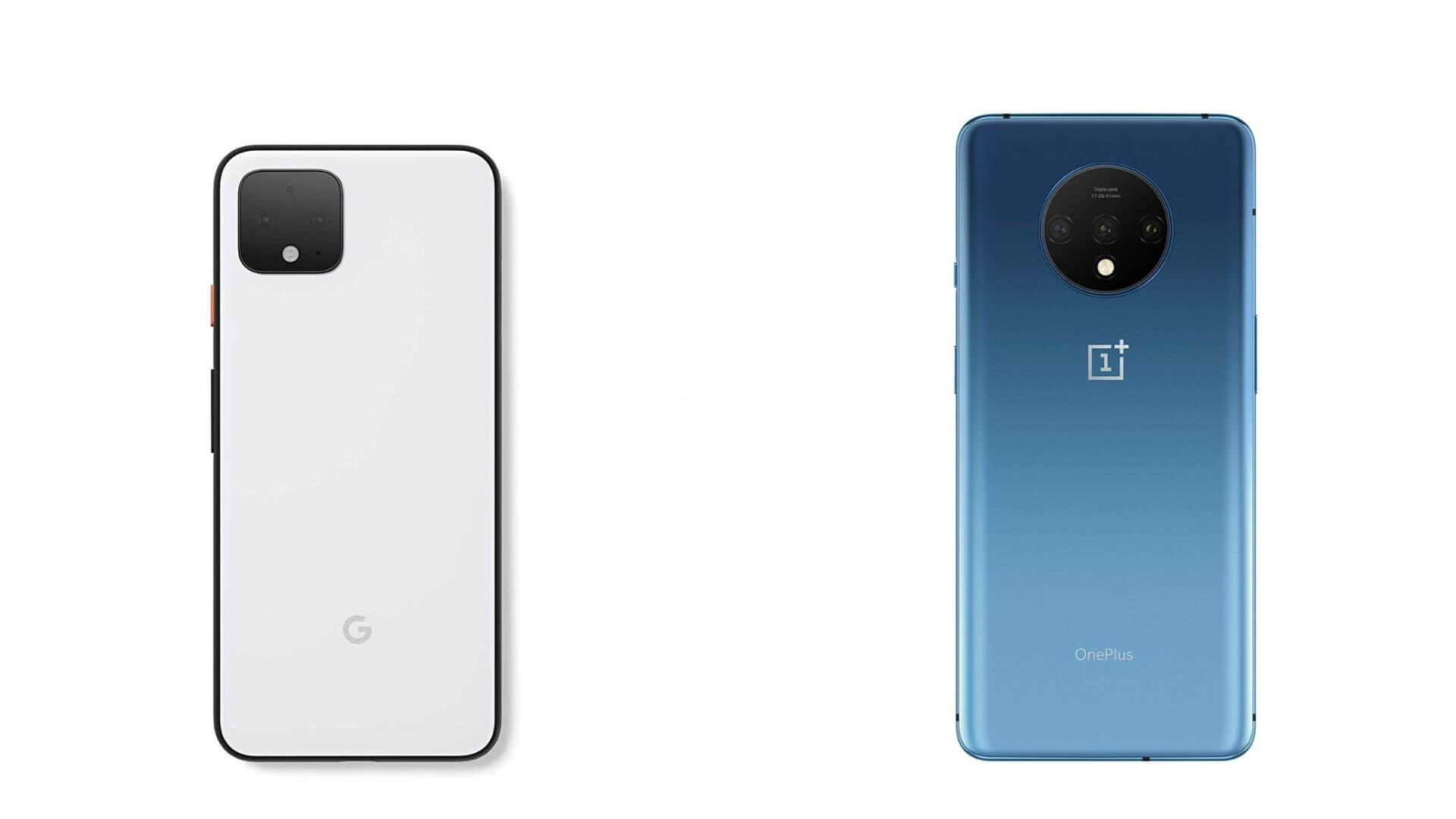 Most people love to take photographs, so the camera remains one of the top priorities while selecting a smartphone. OnePlus 7T gives a 16 MP selfie camera and three cameras on the rear, including a 48 MP main camera, a 16 MP ultra-wide camera, and an 8 MP 2X telephoto camera for unmatched versatility. Google Pixel 4 on the other hand, has a front camera of 8 MP and two rear cameras including a 12 MP wide-angle camera and a 16 MP 2X telephoto camera.
The Still and Night Mode photography are mastered by Pixel 4 in all the scenarios, this is an area in which Google's smartphone excels. It helps you in taking perfect shots. And, for all the videography lovers, OnePlus 7T remains the undoubted choice. You can get a high framerate video on 7T with the help of the "Steady Mode" and the "Ultra-wide" angle video recording. Also, 7T performs extremely well for night-mode photography and getting such a camera at $200 less is itself a great deal I suppose.
Price: An Inevitable point to consider
Google Pixel 4 is priced at $799 for 64 GB and $899 for the 128 GB storage variant. Whereas, OnePlus 7T comes at $599 for the 128 GB storage variant. This huge difference in the prices makes it hard for anyone to prefer Pixel 4 over OnePlus 7T.
Technical Specifications at a glance
| | | |
| --- | --- | --- |
| Features | Google Pixel 4 | OnePlus 7T |
| Screen size | 5.7 inch, 90 Hz | 6.55 inch, HDR10+, 90 Hz |
| Weight | 162 gms | 190 gms |
| Processor | Octa-Core | Octa-Core |
| Chipset | Qualcomm Snapdragon 855 | Qualcomm Snapdragon 855+ |
| Display | POLED | AMOLED |
| RAM | 6 GB | 8 GB |
| Internal Storage | 64 GB/ 128 GB | 128 GB/ 256 GB |
| OS | Android 10 | Android 10 |
| User Interface | Stock Android | OxygenOS 10 |
| Rear camera | 16 MP + 12 MP | 48 MP + 16 MP + 12 MP |
| Front camera | 8 MP | 16 MP |
| Battery | 2800 mAh | 3800 mAh |
| Fast charging | YES | YES |
| Wireless charging | YES | NO |
| Price | Starts at $799 | Starts at $599 |
What should be your pick?
Both smartphones can be considered at the premium end of the spectrum in terms of performance. Now, what you should buy purely depends upon what matters to you if you think of a great smartphone. If you want to have a pure Android experience, receive updates earlier, and a water-resistant phone, then you must go for Google Pixel 4. It also gives you amazing photographs in the night mode. On the other hand, if you are a game lover, need good storage and battery, then you should go for OnePlus 7T without any doubts. I think OnePlus is faster in terms of benchmark and is the smarter pick that would save you $200, without any compromises made. The fact that people are comparing a $599 phone to a $799 one, itself supports that OnePlus 7T has some got great specifications.
Check out the best price of OnePlus 7T