Many top-tier smartphone makers have ditched the headphones jack, and this has made wireless headphones a necessity for everyone. So, whether you're looking for a pair of wireless headphones for your new smartphone, or you don't like getting tangled in the wires, you need not break the bank to find a good pair of wireless headphones. 
Bluetooth technology isn't flawless and still has some issues in microphone quality, wireless range, and audio latency. And, these issues can beset even with the best wireless headphones. Therefore, you might not want high-end wireless headphones; we have tossed budget-models which are great for everyday use. 
The list includes some of the best wireless headphones under $50, including over-ear, in-ear, and wireless buds. It would help you spot the better model; you can pick the one that best addresses your needs.
So, you won't have to spend hundreds of dollars to get high-quality sound flowing into your ears. If you're on a tight budget and looking for a pair of headphones for everyday use, then this blog is sure to help you get your valuable pick.
Mpow H5[Upgrade]: Best noise-canceling headphones under $50
Type: Over-ear
Noise-cancellation: Yes
Connection: Wireless
If you're looking for the best noise-canceling wireless headphones, Mpow H5 is sure to be your number one pick. These headphones use upgraded ANC technology that significantly reduces noise and offers highly detailed sound. Mpow H5 offers thumping bass and a fantastic rumble that's not domineering.
The build quality of Mpow H5 is pretty good for this price bracket, and the sleek design makes these pair of headphones look truly expensive. Also, Mpow H5 is crafted for all-day comfortable wear with a lightweight headband, which is padded thickly. The ear cups have built-in control buttons and a microphone for calls.
Mpow H5 features a 500 mAh battery, offering you 30 hours of usage on a charge. These headphones have Bluetooth V4.1 support and connect quickly with smartphones, tablets, and other devices within a range of 10 meters. 
Mpow H5 has two downsides, first being that these headphones only support the SBC Bluetooth codec. As a result, you won't get improved audio, which is found in AAc or aptX. And, the other issue is Mpow H5 uses Micro-USB for charging, So, you may need to carry a separate charger for the headphones if you have the latest smartphone with USB-C type cable.
Buy for: 
Active Noise cancellation

Long battery life

Sleek design

Comfortable wear
Beware of:
Only the SBC Bluetooth codec.

Micro-USB charger
Avantree Audition: Best wireless headphones with long battery life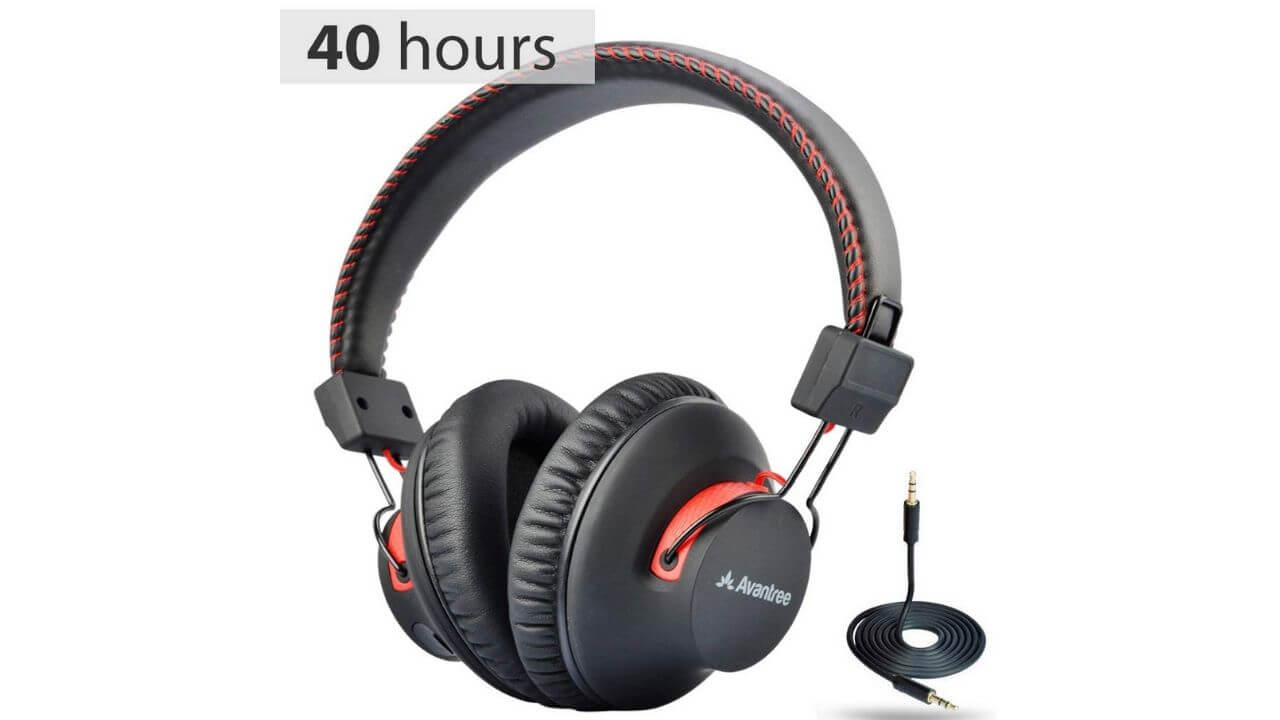 Type: Over-ear
Noise-cancellation: No
Connection: Wireless
Avantree Audition is the perfect pick for anyone who's looking for wireless headphones with the finest battery life under $50. They offer high-resolution sound with apt hi-fi technology, producing rich bass and clear treble. These headphones will surely attract hip-hop and rock lovers. Avantree Audition offers impressive features, the most notable of which is their excellent 40-hours battery life. Also, these headphones come with a cable to plug into your phone, offering you more listening time.
Avantree Audition provides a customized fit, with super-soft ear pads, and an easily adjustable headband.
The headphones provide a solid one-tap connection with the NFC feature, and this makes them one of the easiest headphones to pair with a device. They have onboard controls and in-built microphone, which can be accessed only when Bluetooth mode is in use.
Another prime highlight of Avantree Audition is that they can be connected with two devices at the same time. And, this makes Avantree Audition worth every penny.
Buy for:
Incredible battery life

Dual modes

Customized fit
Beware of:
Mic and control buttons do not work in wired mode.
JBL Endurance Sprint: Best workout headphones

Type: In-ear
Noise-cancellation: No
Connection: Wireless
If you're looking for the best workout wireless headphones under $50, get JBL Endurance Sprint without thinking twice. For wireless in-ears, JBL Endurance Sprint produces remarkable audio.  These headphones have one of the finest audio fidelity, which makes them versatile for a variety of music genres, from classical to hip-hop.
JBL Endurance Sprint features a pretty durable design with a rubberized finish. The ear hooks are magnetized, which offers unrestricted movement during a run or gym workout.
These headphones offer 9 hours of battery life and are well-suited for audiobooks and podcasts. JBL Endurance Sprint comes with an IPX7 rating, which means they can withstand even the sweatiest workouts, making them a perfect pick for the gym sessions.
Also, they offer a microphone and a touch-sensitive control scheme, which is great at this price point.
All in all, you can surely consider these pair of in-ears as one of the best workout headphones under $50.
Buy for:
Waterproof

Trendy sports-oriented design

Versatile audio
Beware of: 
SoundPEATS True Wireless Earbuds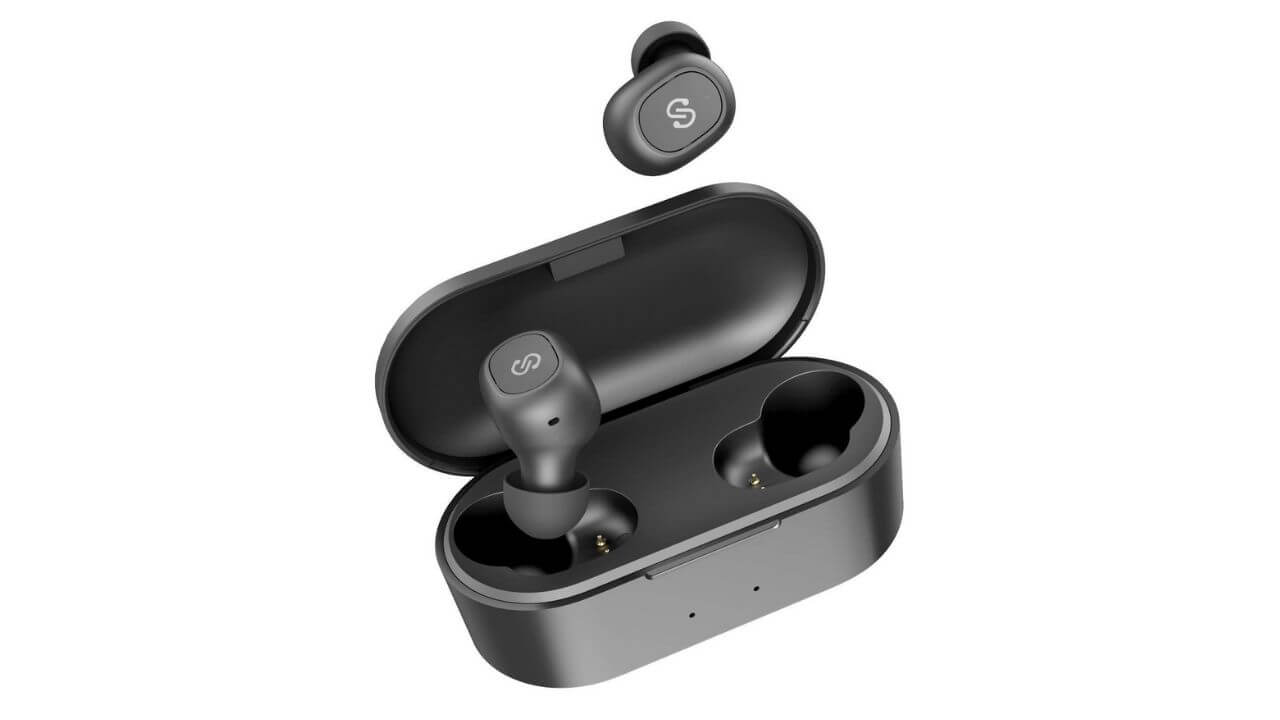 Type: Earbuds
Noise-cancellation: No
Connection: Truly wireless
SoundPEATS earbuds do away with not only the cable to your phone but also between the two earbuds. They embrace professional Bluetooth 5.0 chipset with advanced audio coding technology, which offers hi-fi sound with low latency.
SoundPEATS True Wireless has a built-in microphone in both the earbuds and the voice comes from both of them, when connected in stereo mode.
You'll get different sized ear tips, offering a customized fit. These earbuds are compatible with Bluetooth-enabled devices with version 4.0 and above.
You can get an average of 3.5-4 hours per charge and they come with a charging case that delivers around 9-10 charges.
These earbuds provide a pretty impressive value for the budget and are worth considering if you're for truly wireless headphones with an attainable price. However, the sound quality is not as good as the other headphones that we've mentioned.
Buy For:
Truly wireless

Premium design
Beware of:
MEE Audio N1: Best in-ear headphones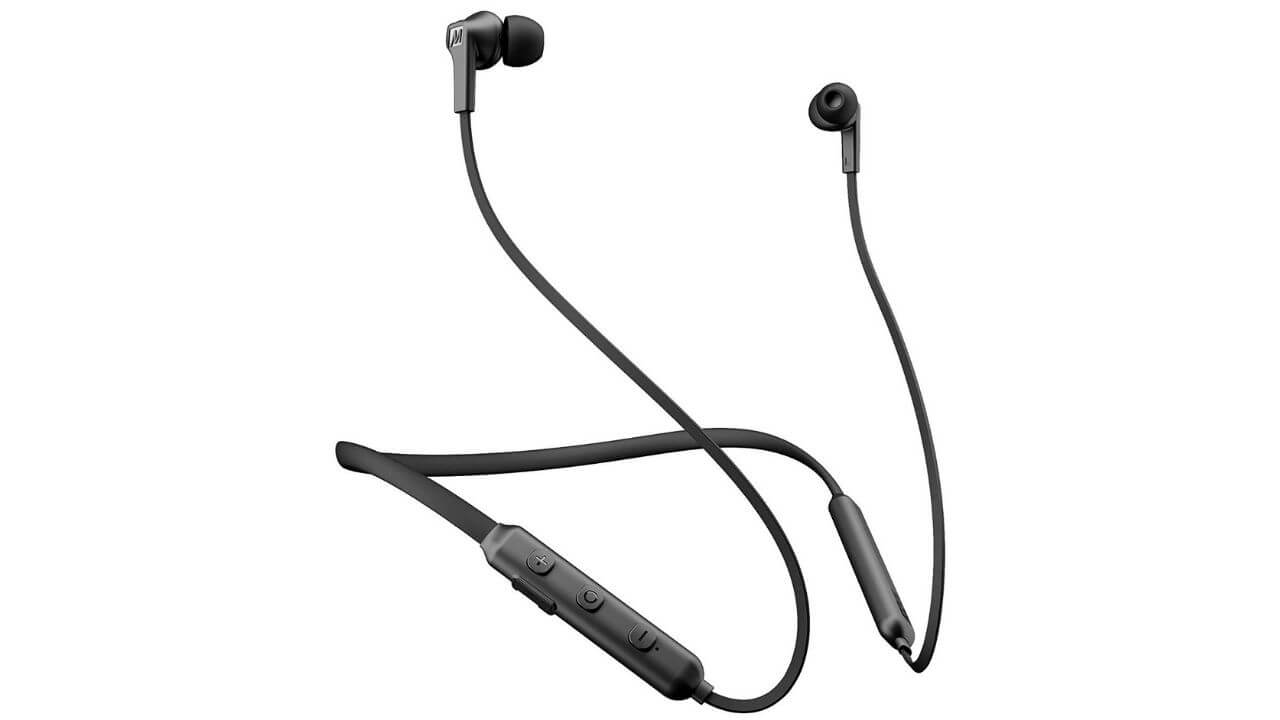 Type: In-ear
Noise-cancellation: No
Connection: Wireless
If you're looking for durable Bluetooth in-ear headphones under $50, you can definitely go for MEE Audio N1. These headphones are absolutely light-weight and include three sets of ear tips to give you a comfortable fit. The best thing about these headphones is that you won't have sore ears even after using it for a long time.
These headphones can last up to 8 hours on a charge, and you can connect two devices simultaneously. They offer an all-in-line remote control and a microphone.
MEE Audio N1 is perfect for everyone who's looking for good sound quality and bassy wireless headphones under $50.
Buy for:
Beware of:
Tiny buttons on the remote
There are several other good headphones under $50 for you to choose from, including Skullcandy Uproar, Audio-Technica ATH-M20x, Anker SoundBuds Curve, Mpow Flame.
Conclusion
You've seen that finding a good pair of headphones at an affordable price is not an impossible task. You can choose the best one, depending upon your preferences and the kind of lifestyle you lead.
We hope this article will prove useful to potential shoppers. And,  if you liked this article, do share it with your friends.
Also, if you don't have a budget constraint and want to go for expensive wireless earphones, check out Apple AirPods and AirPods Pro.