Facebook-owned WhatsApp has been consistent in adding new features to the chat app. They began testing the "disappearing message" feature in October among a select number of beta users. WhatsApp will soon roll out the "self-destructing message" feature on its Android Beta version. This feature will automatically delete a message after a specific duration of time as set by the user.
The feature has been rolled out in Beta version number 2.19.348. Non-Beta users can manually update the app by downloading from APK available on APK Mirror platform. As the update is still under development, not all users will be able to use the feature. WhatsApp is actively working on the update to provide a more stable and error-free experience to its users.
The name of the feature will be changed from "Disappearing Messages" to "Delete Messages".
How WhatsApp "Delete Messages" feature works?
Initially, the "Delete Messages" feature will be available only for group chats and can be turned on by the admins of the group.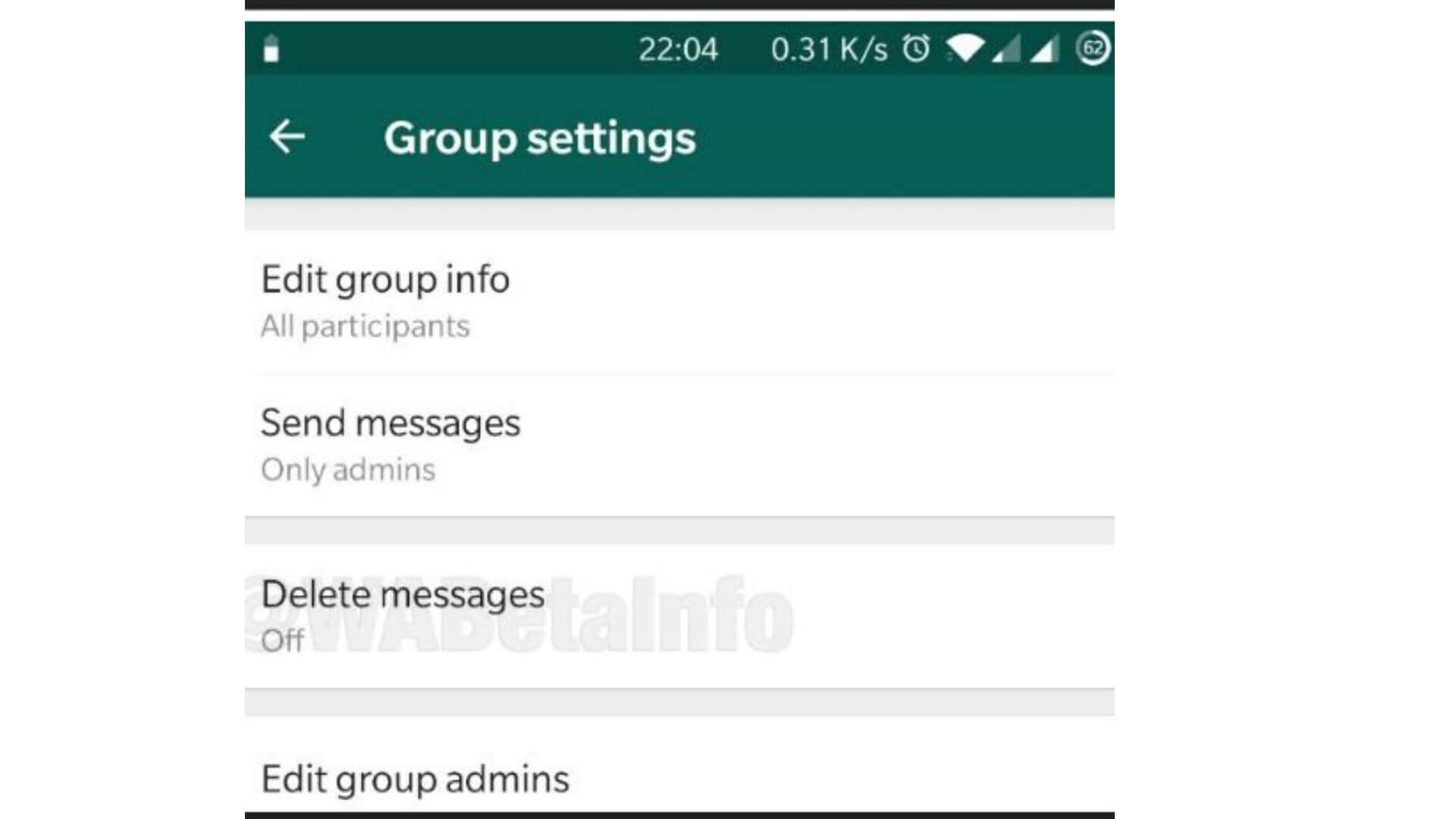 A toggle button will be present to turn this feature ON or OFF. You can set the time duration after which the messages will be disappeared automatically. There are five options to choose from which includes 1 hour, 1 day, 1 week, 1 month, and 1 year.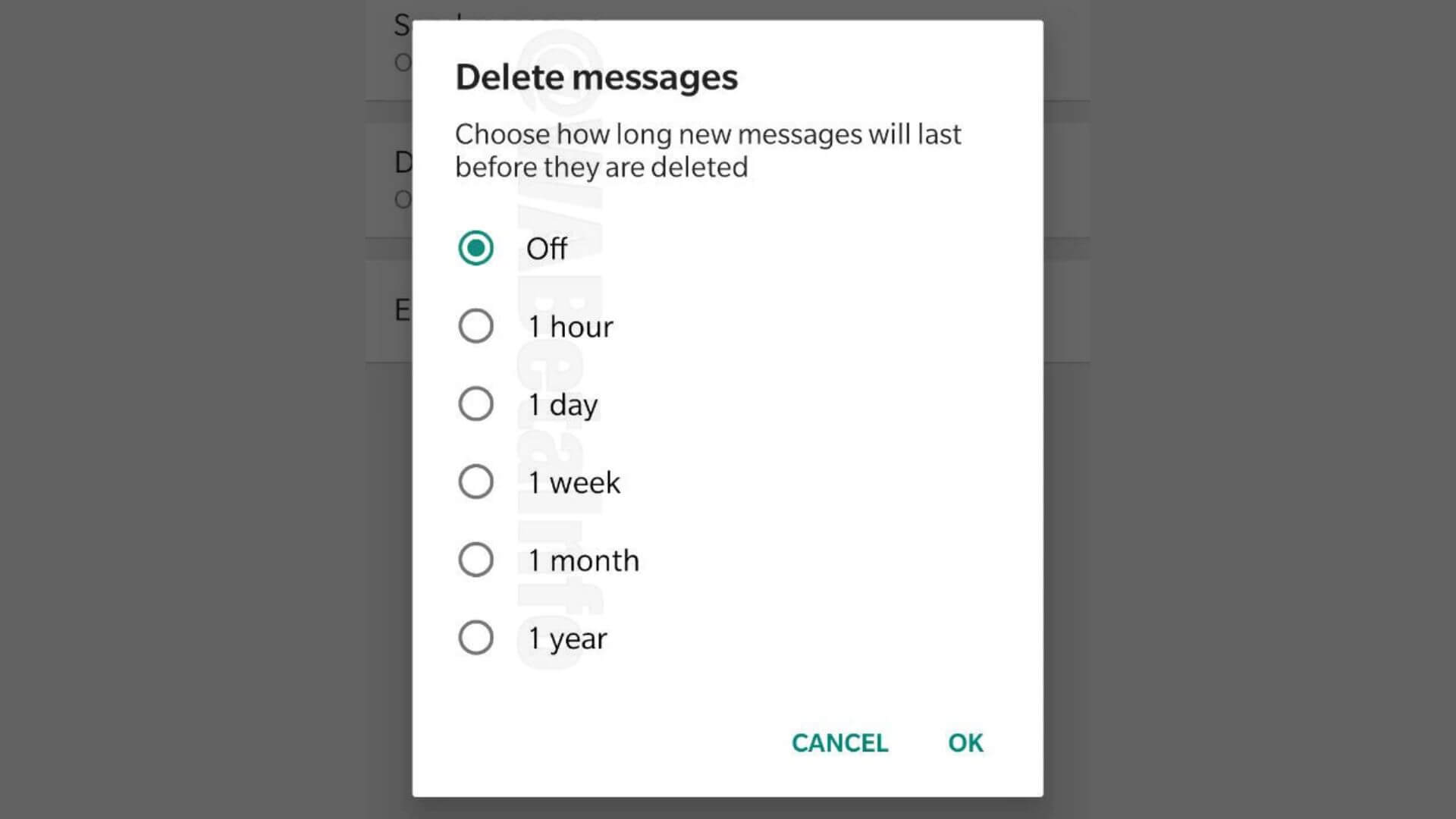 Let's suppose you opt for 1 day, then your messages will be disappeared automatically after 1 day. It will be like you have never sent them. This feature is already present in Snapchat and some other apps. 
"Delete Messages" vs "Delete for Everyone"
In the "Delete for Everyone" feature, you have to manually delete a selected message by tapping on it. And, post the deletion, "This message has been deleted" is displayed on the chat screen.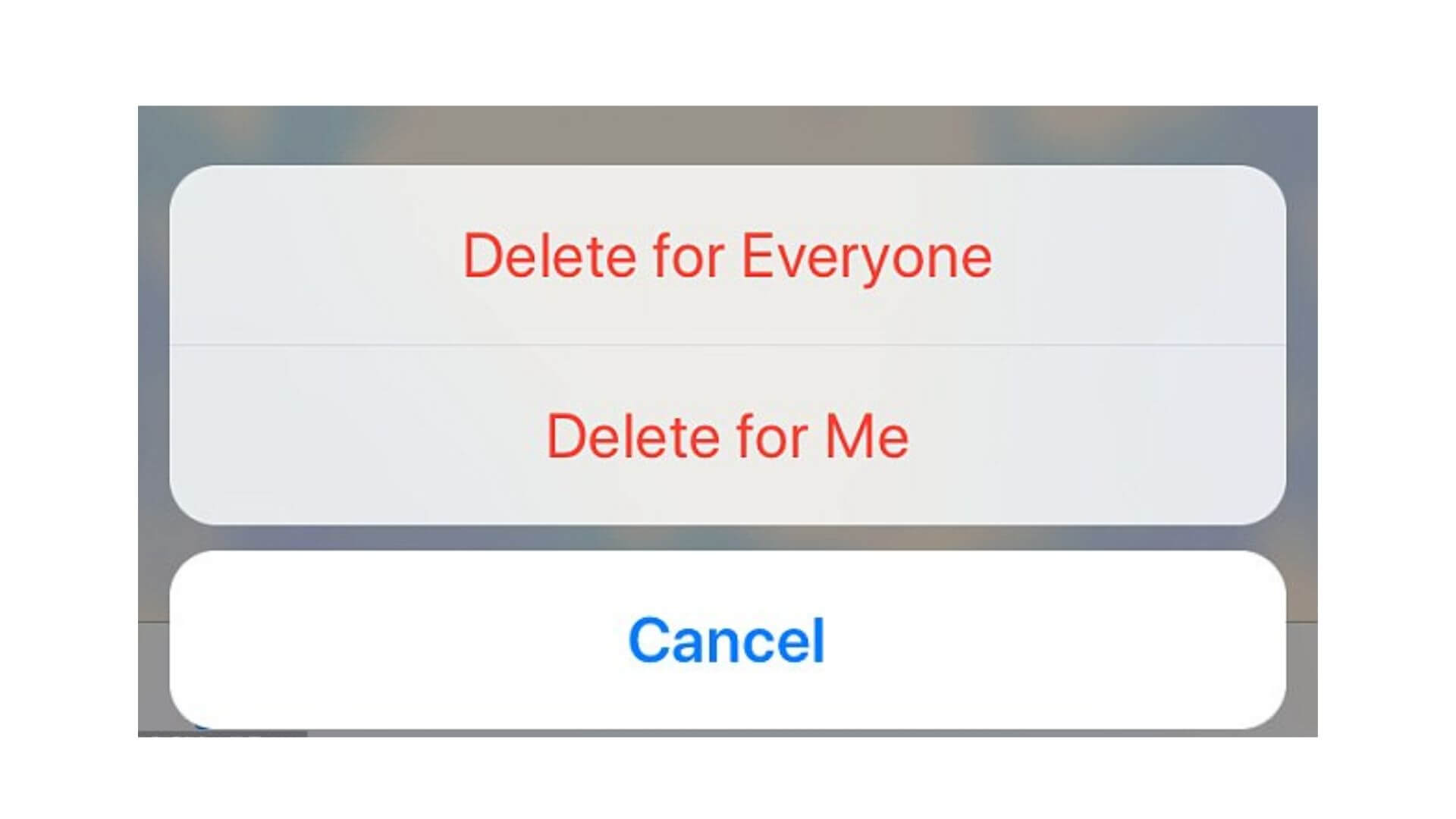 In the case of the "Deleted Messages" feature, the messages are disappeared automatically after the specified duration of time. It would seem as if the message never existed.
Apart from this feature, WhatsApp may soon introduce the "Dark Mode" feature for iOS 13 users, followed by Android users. This will help in reducing the strain on the eyes while using the phones at night.