Samsung Galaxy S11 is regularly getting the leaked treatment from tipsters on Twitter, regarding its features and specifications. As suggested by tipster Ice Universe, Samsung would launch the Galaxy S11 series smartphones on February 18, at an event in San Francisco, USA. The S11 series is rumored to be accompanied by the company's foldable-display successor, the Samsung Galaxy Fold 2, which is said to come with a new clamshell design.
The date is right ahead of the Mobile World Congress (MWC) 2020 and in line with the annual timeline of Samsung.
Samsung Galaxy S11 specifications
The internet has been flooded with the leaked renders which supposedly show the Galaxy S11, S11 Plus, and S11e. The design is expected to be similar across the three models, with a curved AMOLED panel, centered punch-hole display, and a square-shaped camera that house five lenses.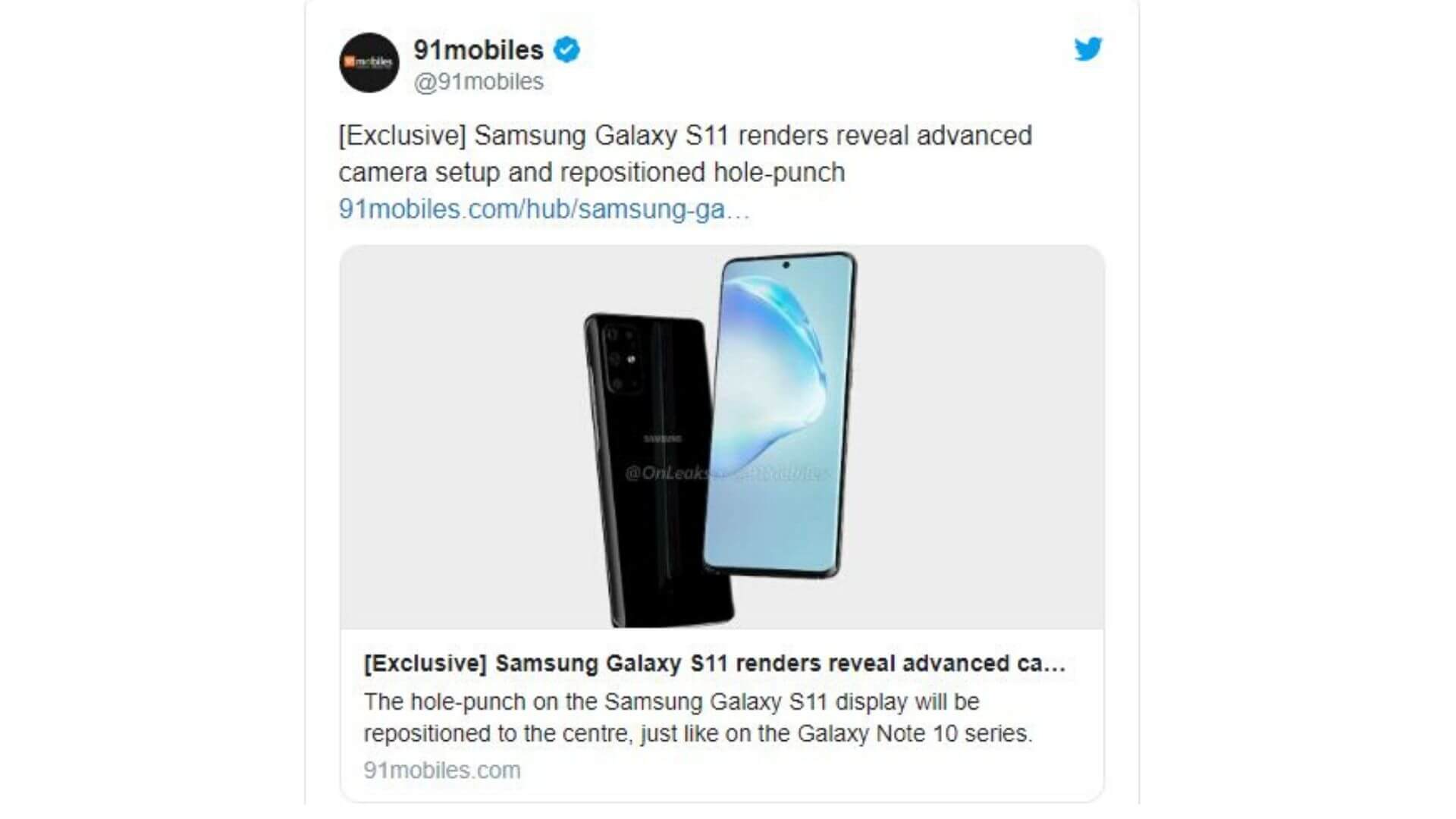 The standard model might have a screen size apparently between 6.63 and 6.7 inches. Also, the bezels appear to be slightly smaller. They might offer a 120 Hz refresh rate for smoother interactions. There is no confirmation on this, and it might have been based on the 120 Hz mode that was spotted in the beta version of Samsung's smartphone software. 
Samsung is said to be working on revamping its camera for the upcoming S11 series. The flagship is rumored to feature a 108 MP camera, coupled with a regular wide-angle, an ultra-wide-angle, a telephoto, and a macro photography lens. It seems likely that Samsung is ready to boost its photography game, taking a shot at the iPhone 11 and Pixel 4.
A report suggested that Galaxy S11 and S11 Plus will have batteries with a minimum capacity of 4,370 mAh and 5,000 mAh, respectively. That's significantly bigger, as compared to the S10 series.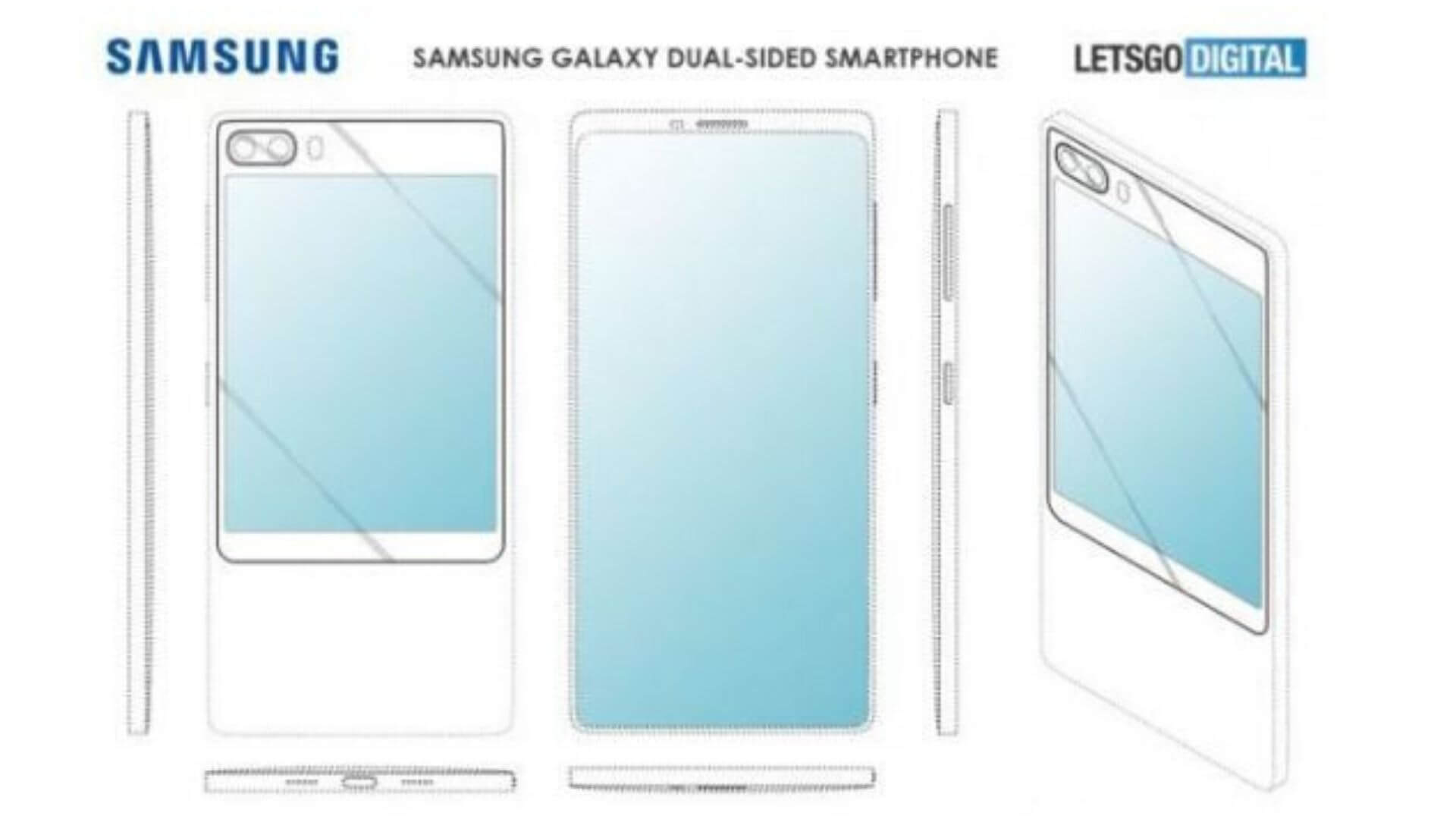 There's also a rare chance that the smartphone can have two screens, with a smaller screen on the back of the phone. The design has already been patented by Samsung.  If this is real, we won't need a selfie camera, as the second screen would be able to frame photos using the rear camera itself.
It would be interesting to see how the Samsung flagship smartphone actually turns out.