It was in October when Google launched the Pixel 3 and OnePlus launched the OnePlus 6T. While I was not very happy with what Google was offering with the Pixel 3, the OnePlus 6T looked like a very exciting prospect. The Pixel 3 was then marred by a number of launch issues like memory management and speaker distortion which led me to draw the conclusion," In a world where the OnePlus 6T exists, no one in their right minds should buy a Pixel 3." And why would I not draw that. The Pixel 3 came with a slew of camera upgrades, a more premium and robust build and wireless charging. It also came with a heftier price tag than the Pixel 2, making it the second most expensive smartphone in India after the iPhone XS.
The OnePlus 6T ,on the other hand, had a respectable camera which was not as good but still good enough, better specs than the Pixel 3, an equally premium build with a cool in-display fingerprint sensor. It also has almost double the battery life, runs just as smooth if not smoother, charges in half the time and costs half as much. Why in the world would you ever buy a Google Pixel 3 when you can get a more practical OnePlus 6T for half the price? To find out, I bought one.
I got the baby Pixel 3 because I had been using the mammoth Note 9 for a few weeks now and was sick of the size. As soon as I got my hands on one, I was shocked at how tiny the thing is. This phone is as tall as the iPhone XS, but narrower, thinner and lighter. I immediately concluded that this is an excellent upgrade for people who like really small phones and are still clinging on to their iPhone SEs. To confirm my impressions, I decided to embark on a 1200 KM road trip to a friend's place who owns a battered iPhone SE, hates it but cannot find a suitable tiny replacement. When I got there I handed her the phone and asked her how it feels. With tears in her eyes, she exclaimed,"Liberating!" And that's how you nail your good deed for the day.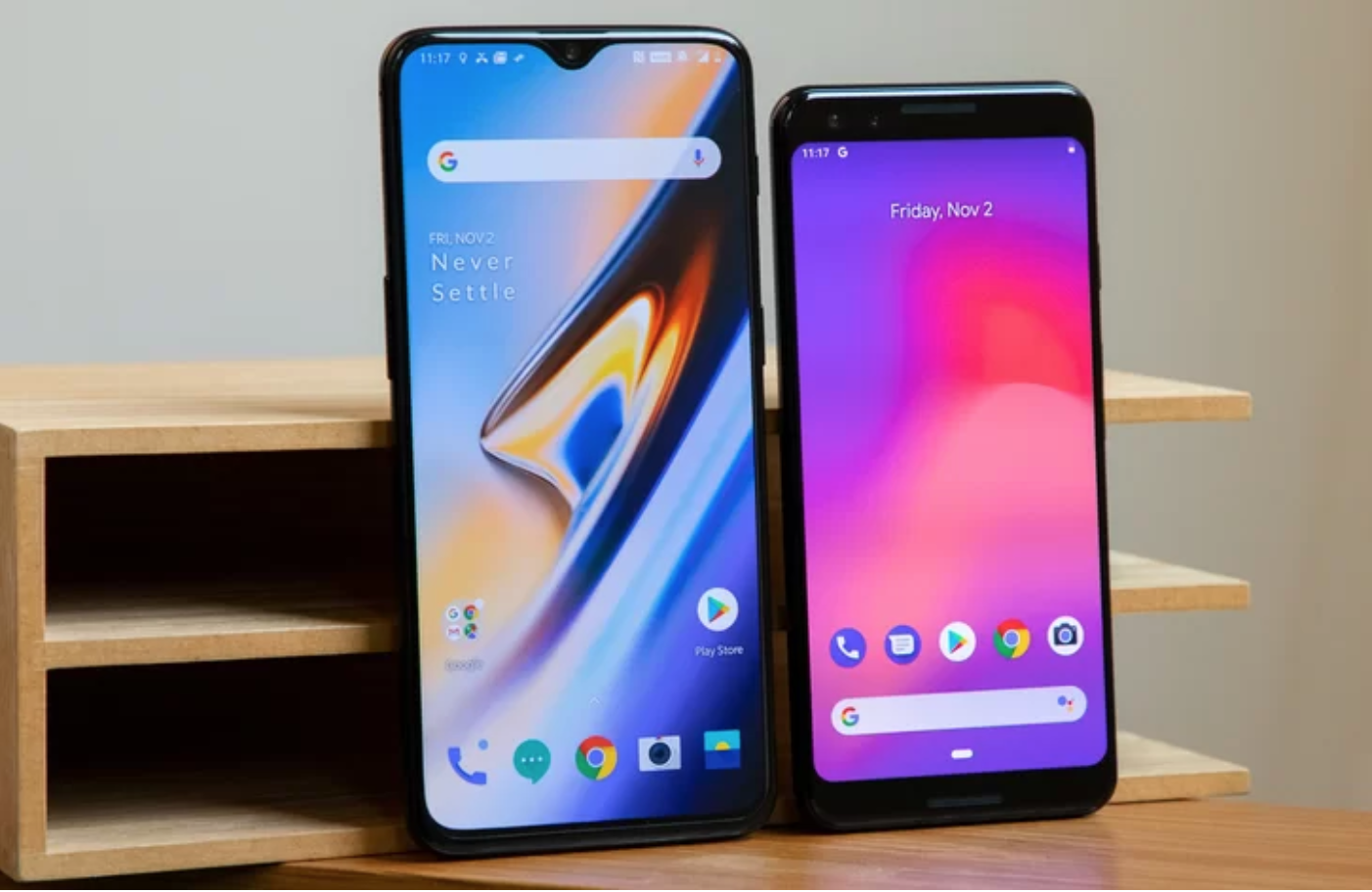 As I used the phone more and more, I concluded that both the cameras are brilliant. They are so good that I found myself clicking way more photographs than I had before. The camera produces excellent shots in almost every condition and night sight and portrait mode are a Godsend. The camera on the Pixel 2 was excellent and this is a step further. Reactions were that of surprise when I showed the photos to my colleagues and friends. Some of my technologically limited friends went on to proclaim it as the "DSLR phone". Exciting times, we live in.
All the reviews and user experiences of the Pixel 3 suggest that the battery life is strictly average and it struggles to last a full day of heavy use. Not the case with me. The battery was terrible the first 2 days but I figured that must be the phone indexing after a fresh set up and Google's adaptive battery seeping my usage patters. After the first 2 days, I've regularly been getting excellent battery life out of this device, easily lasting me a day's worth of use which consists of a fair amount of texting, phone calls, social media, youtube and reddit. If I had to compare, I'd say the battery life is similar to what you get on the iPhone X. Better than the Galaxy S9+ but worse than the Note 9.
There is not a lot to talk about on the software front. Google's Pixel launcher is always good to have although I did hate the navigation gestures with all my heart when I first got the device, although I got used to it over time. Rather courageously, Google decided not to give the users an option to switch back to the traditional 3-button navigation on the Pixel 3. My Pixel 2 XL got the same new navigation with the Pie update but I immediately switched back to the 3 button layout on that device because there was an option to do so. On the Pixel 3, there just isn't. Other than that, the Pixel launcher is brilliant with no bloat and no lags whatsoever. Moving on.
So, should you get the Pixel 3?  Only if you are comfortable spending that kind of money. The Pixel 3 is a fantastic device and ticks all the boxes, but it is also a very expensive device. The OnePlus 6T is half the price and pretty much ticks the same boxes. While the Pixel 3 boasts of IP68 rating, wireless charging and superior camera, OnePlus 6T has a better designed display with a tinier notch, more RAM, fancy in-display fingerprint sensor and extreme value for money aspect. So if you're on a budget, it's better to not stretch and get the OnePlus 6T or even the Pixel 2 XL if smartphone photography holds significance to you.  But if you can afford the Pixel 3, go for it! Consequently, the Pixel 3 has terrible resale value, so hunt around for some good deals on used devices before finalising. You might get lucky.
Featured Image by AndroidCentral
Second Image by Tom's Guide