With competitors like the BlackMagic Pocket Cinema Camera 4k & Fujifilm XT-3 and other Mirrorless cameras catching up, let's see how does the EISA Photo & Video Camera of 2017-2018 winner stack up in 2018.
Introduction
Panasonic GH5 was released in January 2017, with a MFT sensor which can shoot in 4k up to 60 frames per second. Along with some good promised firmware updates which they delivered.
With ability to record 10-bit 4:2:2 internal recording with select settings, Full HD video at up to 180 fps, 12 fps continuous shooting, and sensitivities up to ISO 25600 stabilized by in-built 5-axis sensor stabilization, the GH5 shot (pun intended) the competition in under $2,000 (INR 1,40,000) camera market.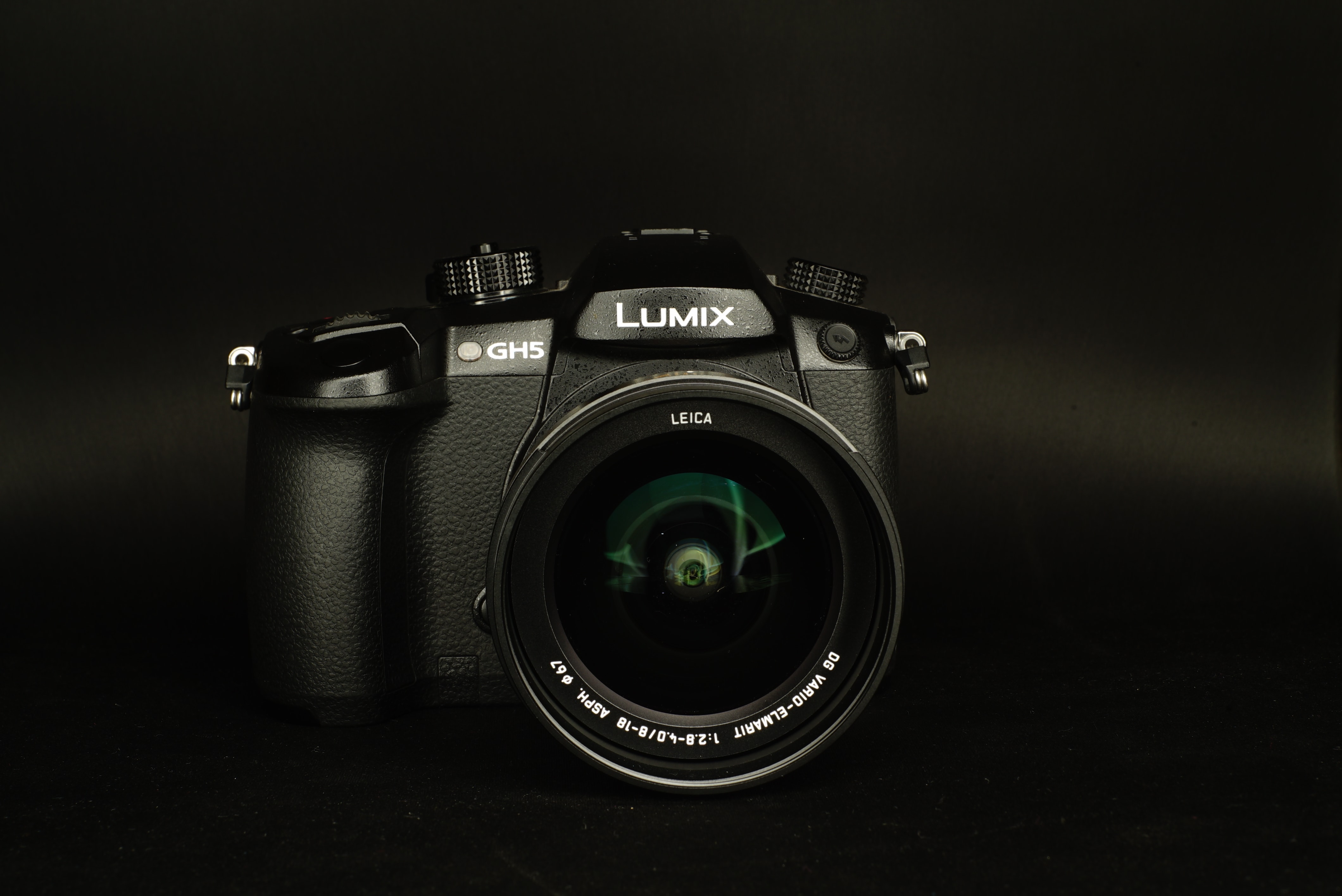 Product Highlights
20.3MP Digital Live MOS Sensor

Venus Engine Image Processor

4K Video with No Crop

Internal 4:2:2 10-Bit 4K Video at 24/30p

5-Axis Sensor Stabilization; Dual I.S. 2

0.76x 3.68m-Dot OLED Viewfinder

3.2″ 1.62m-Dot Free-Angle Touchscreen

Advanced DFD AF System; 6K & 4K PHOTO

ISO 25600 and 12 fps Continuous Shooting

Design
The Screen
The 3.2-inch 1,620k-dot LCD Touch Screen which offers focus peaking and is hinge mounted, allowing wide range of viewing angles like front facing (as a Sony Alpha user this has saved my life in vlogs & shooting YouTube videos).
Connectivity
The GH5 features a full-sized HDMI port. It might sound like a regular feature but trust me, when you're shooting using an external monitor the fact that you won't have to take care of an extra cable is a stress buster. Filmmakers can relate to this totally.
Like any other modern camera, it has Wi-Fi and can transfer images to your phone via an app. But here's the fun part you can also transfer 15-second video clips to your phone.
Also, it's got a USB Type-C port so yeah, one less cable to carry.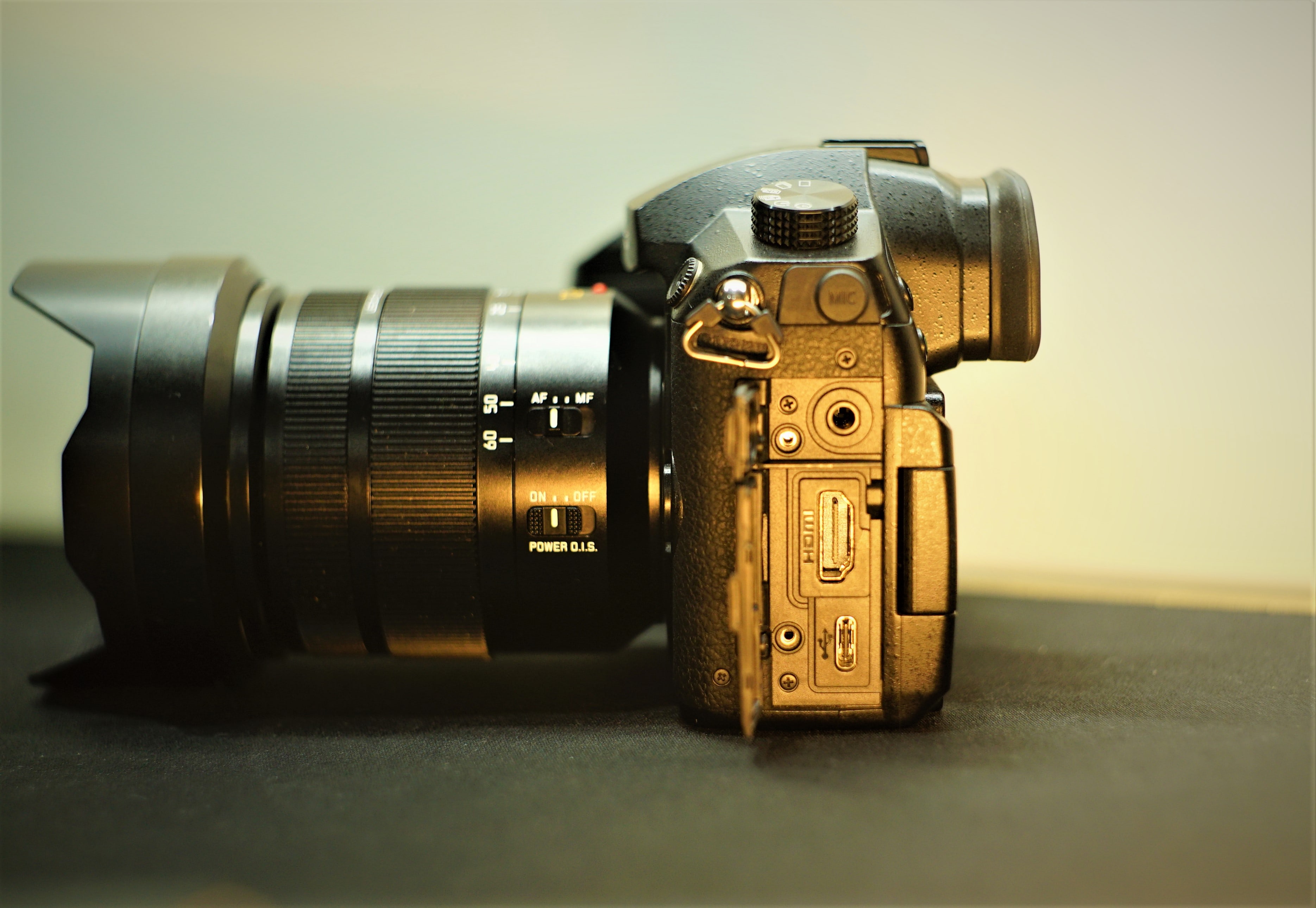 Controls
The GH5 features both front and rear dials for intuitive control over aperture and shutter speed settings. Multiple assignable function buttons are also available, as well as a dedicated exposure compensation dial. When you're shooting in lighting conditions that change very frequently or if you're shooting a subject in indoor lighting, these controls are a life saver.
You've got your regular ISO, White Balance buttons, then we have the joystick.
The joystick makes it simple and fast to adjust the focal point in the pinpoint autofocus mode. With 225-area autofocus system this joystick comes in handy because the touchscreen isn't always accurate in choosing the focal points.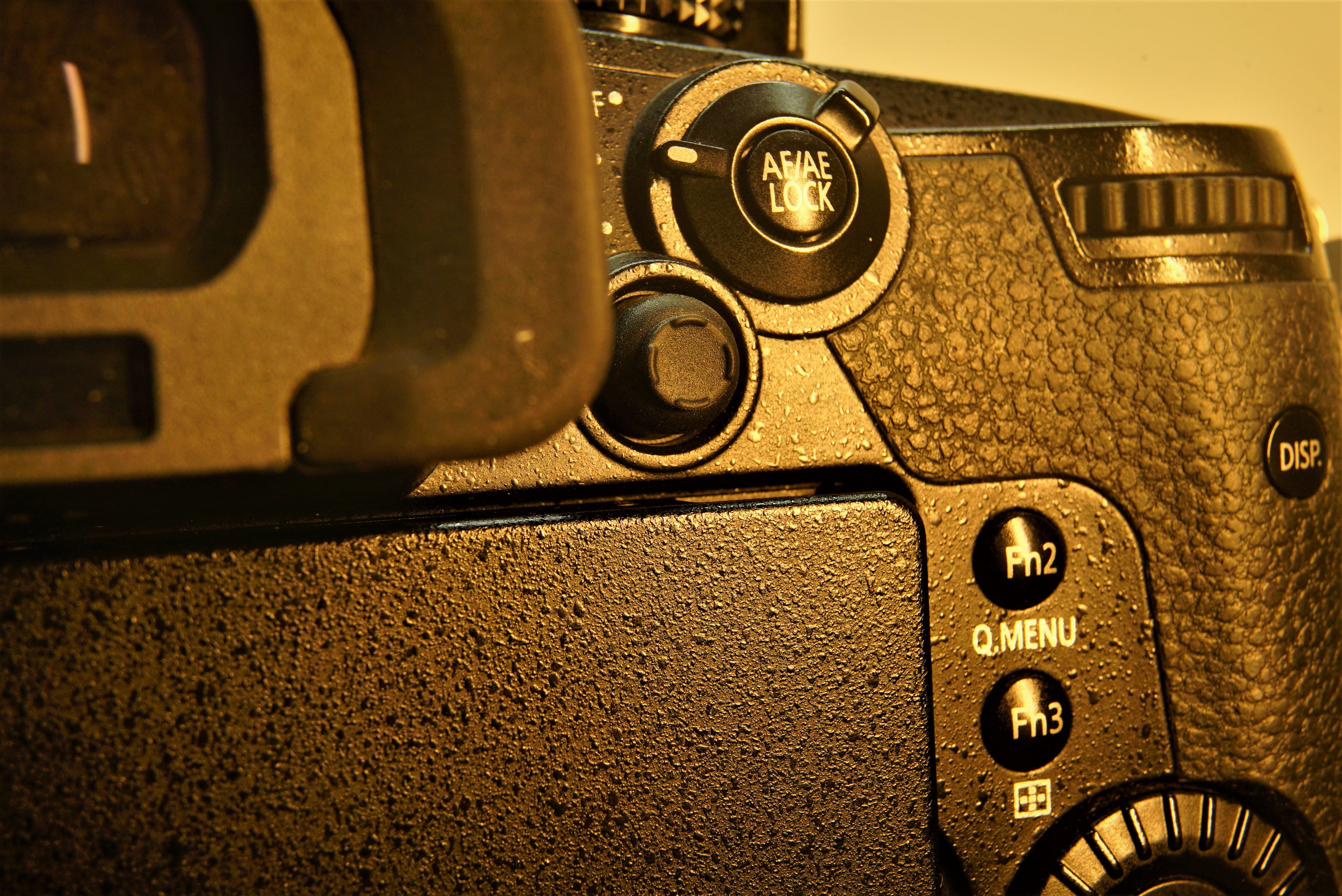 Storage
The GH5 features two memory card slots and both support UHS-II SD cards. Unlike the competitors the GH5 supports unlimited recording even in 4k@60fps, unless you run of battery or space. This might seem like a regular feature to casual users but for filmmakers this is a blessing. Because Panasonic managed to overcome the sensor heating issue.
The dual memory card a nice feature and saves you a lot of patience when you're shooting on a gimbal and one of the memory card gets full, the camera automatically switches and continues recording to the second card or you can separate one card for videos and one card for photos only.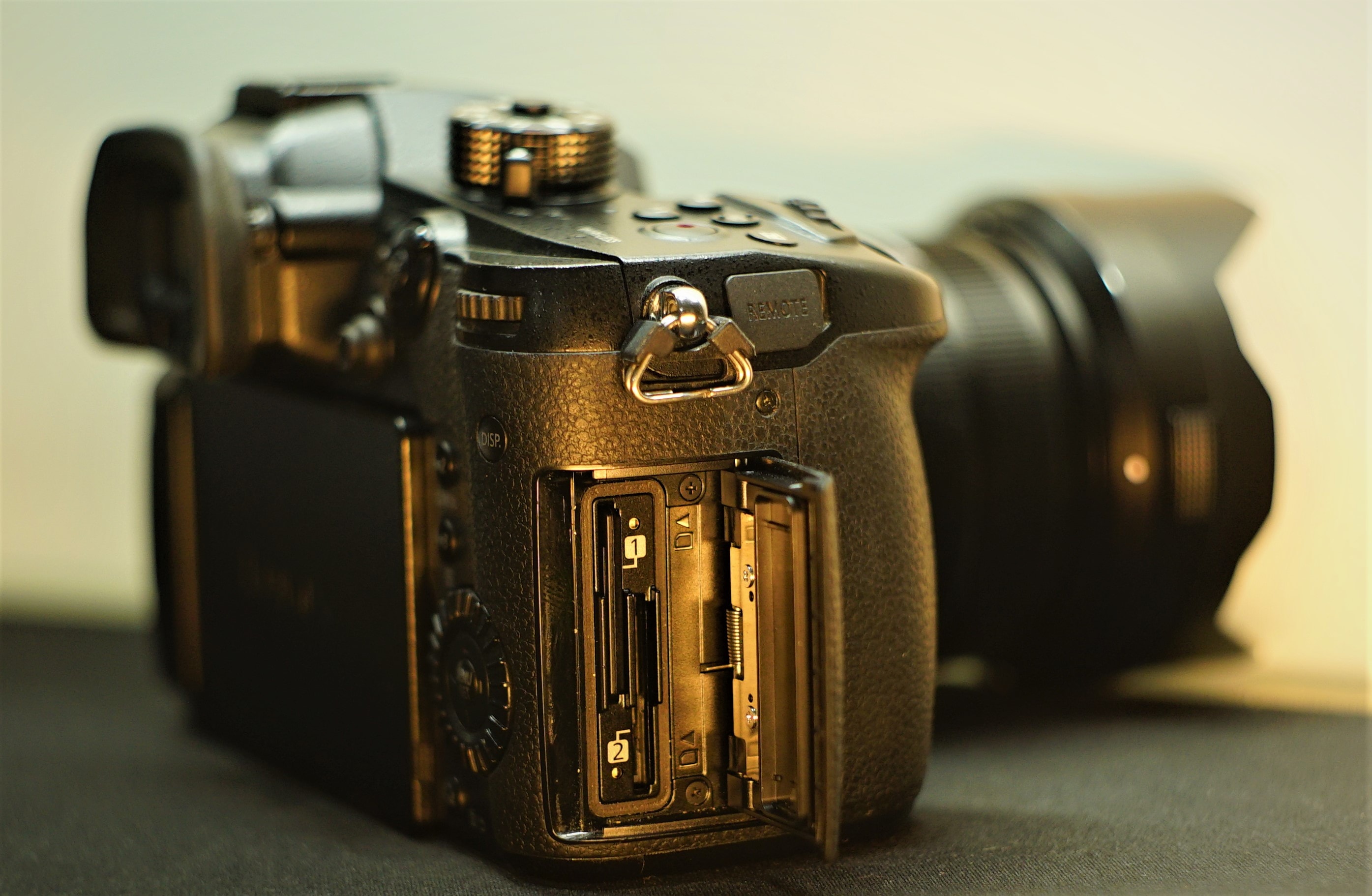 Sensor Sizes – The Bigger, the Better?
Well, there was a time when anything below Full Frame was considered novice for videos but with the rise of mirrorless cameras in the past few years this has been proved wrong.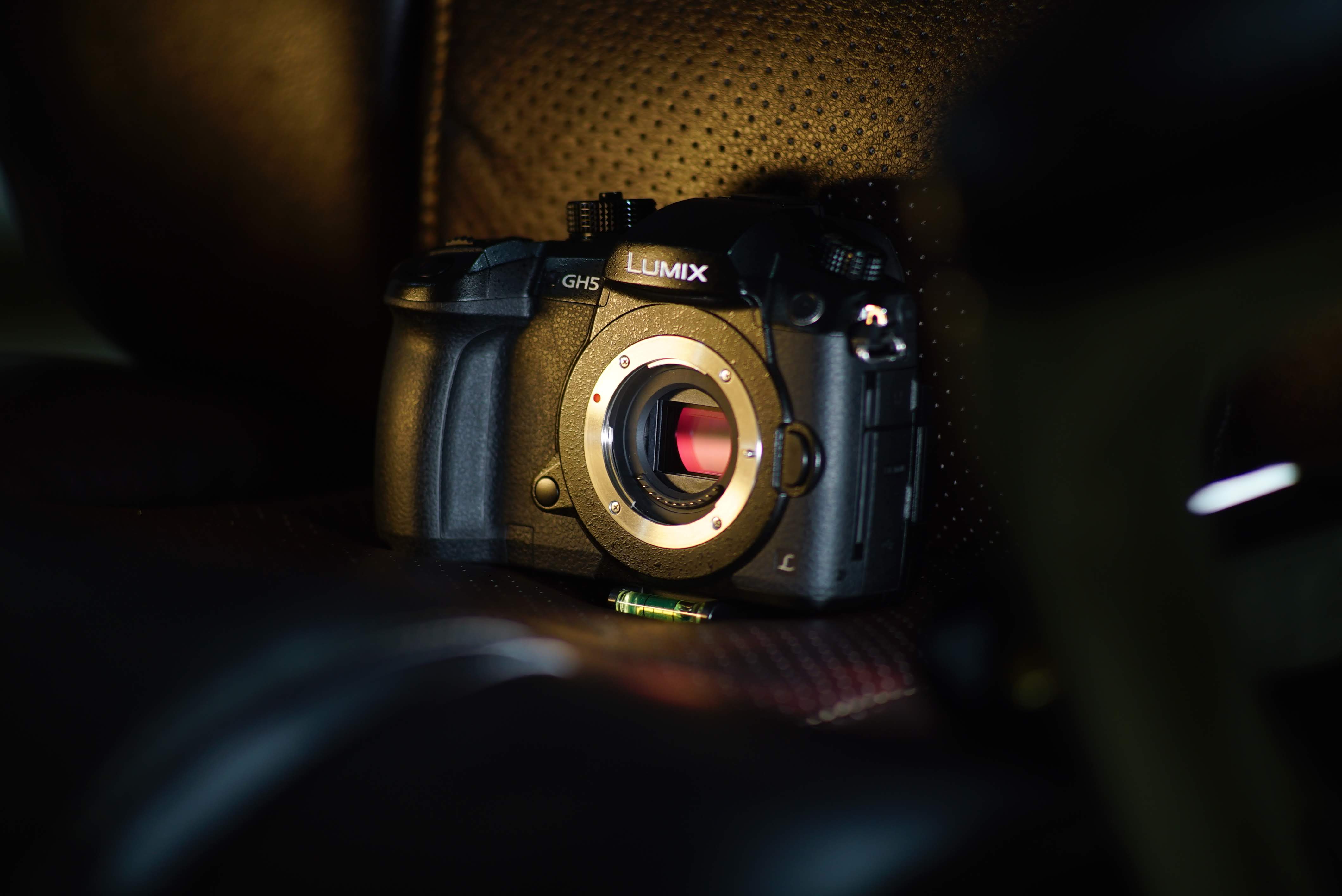 The GH5 features a Micro Four Thirds sensor with ability to capture 4k without any cropping and that too at 60fps. As a video guy, this has been the most sought-after feature by me and every other filmmaker who owns this camera. The 10-bit 4:2:2 internal recording is a great feature for people who want to get the best out of their footage with advanced colour grading. Here's a
video that I shot in 10-bit in 4k & color graded with DaVinci, using the GH5 & 12-35mm f2. Lens.
Here's a screengrab from the video:
Performance
This review will only cover the photography aspect and an overview of the video capabilities of the GH5. The detailed video review with different lenses will soon be  
Stills
The MFT sensor can take stills up to 20.3MP and give a decent colour and sharp pictures both in indoor as well as outdoor environments.
Indoor
We tested the GH5 in several indoor lighting conditions, you can have a look at them here.
Low-light capability is also admirable, with decent noise levels up to ISO 3,200. It won't match the extreme resolution or shoot-in-pitch-black capabilities of larger full-frame cameras and can't compete with the other low light cameras like the Sony A7S series.
Outdoor
The MFT beast is awesome in outdoor conditions if paired up with the right lens, it can take your pictures to the next level. But do remember this is a Micro Four Thirds camera. The sensor is smaller than most DSLRs and mirrorless cameras out there in this budget or even the cheaper ones.
It can shoot at up to 12fps with focus locked at the first shot, or 9fps with continuous AF – that's with a 100-shot raw buffer too.
Will sum this up in one word- Impressive!
Panasonic GH5 – Stills – Straight out of camera. No edits have been made.
Video
We'll only be doing an overview of the video features of the GH5 in this review. Stay tuned for an in-depth review with multiple lenses in the upcoming weeks.
Like we mentioned before the GH5 shoots 4k @60fps & 10-bit 4:2:2 in certain settings. But it also a few remarkable features like the smooth focus transition feature, (Rack Focus Transition). It basically lets you control the speed of changing focus removing the need of a complex follow focus, giving you automated focus pulling. You just adjust the focus points and the speed of focus and you're done. Just tap into the focus point when you've started recording and it'll automatically shift the focus with the speed you've set.
It can also shoot in the following resolutions with the respective frame rates:
4096 x 2160p at 23.98/24/25 fps

3840 x 2160p at 23.98/24/25/29.97/50/59.94 fps

3328 x 2496p at 23.98/24/25/29.97/50/59.94 fps

1920 x 1080p at 23.98/24/25/29.97/50/59.94/180 fps(slow motion)
Battery Life
Okay, so this is how I'll share my experience. A few weeks ago, I had to cover an event which from 8AM to 6PM while taking both videos and pictures.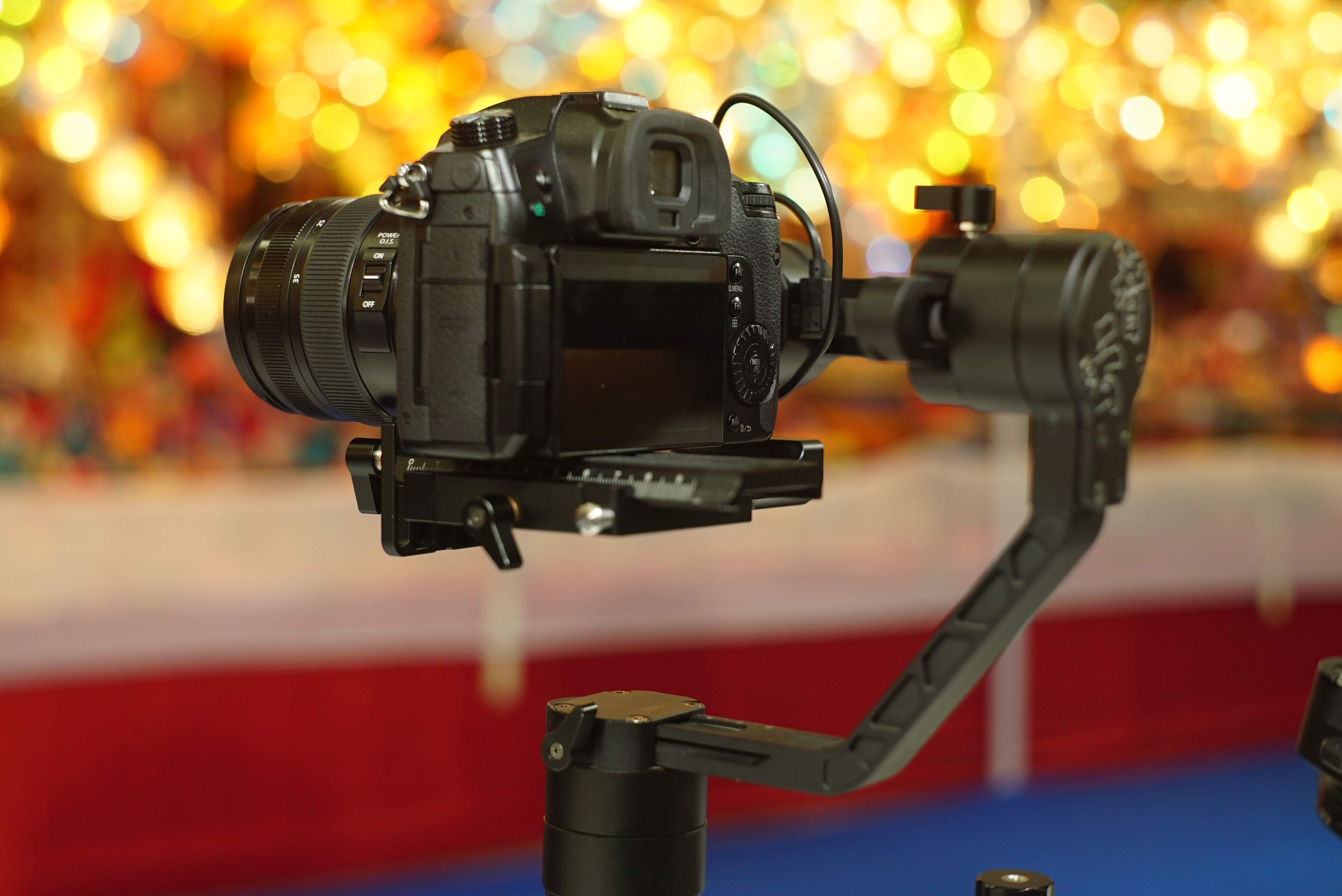 I shot over 5 hours of footage each day both in 1080p & 4k and in variable frame rates ranging from 24fps to 180 frames per second. I took over 200 pictures each day as well. I only had to change the battery once. So, I can personally vouch for the battery life of the GH5.
Here's the video I shot on the GH5:
I also did the same test with my previous camera, the Sony A7S. 2 batteries lasted half a day. I guess this is enough to show the GH5 is clearly way ahead than the older mirrorless cameras.
Conclusion
It's not the perfect camera, but there's none that can compete with the advancements of this micro four-thirds sensor beast. The GH5 is still one of the best-sought cameras for filmmakers in this price segment. With these specs, you can sure shot film a studio level commercial during the week while taking it out for a weekend getaway and capture those fun trips.
We'll be taking an in-depth look at the video features and Burst Mode and many other features of the GH5 in the upcoming weeks.
Also, shout out to Panasonic India for sending the GH5 to us!