OnePlus 7 Pro is the brand's most expensive smartphone to date. It is the most well equipped one too. But is it the best smartphone out there? Or has it become what it once sought out to kill, an overpriced and overhyped flagship?
Here's a video we did on our YouTube channel discussing the same issues-
I have been using the OnePlus 7 Pro for a few days now and while it is an excellent smartphone, it is not perfect. Here are 5 things I hate about OnePlus's newest, most expensive smartphone yet, the OnePlus 7 Pro.
The Size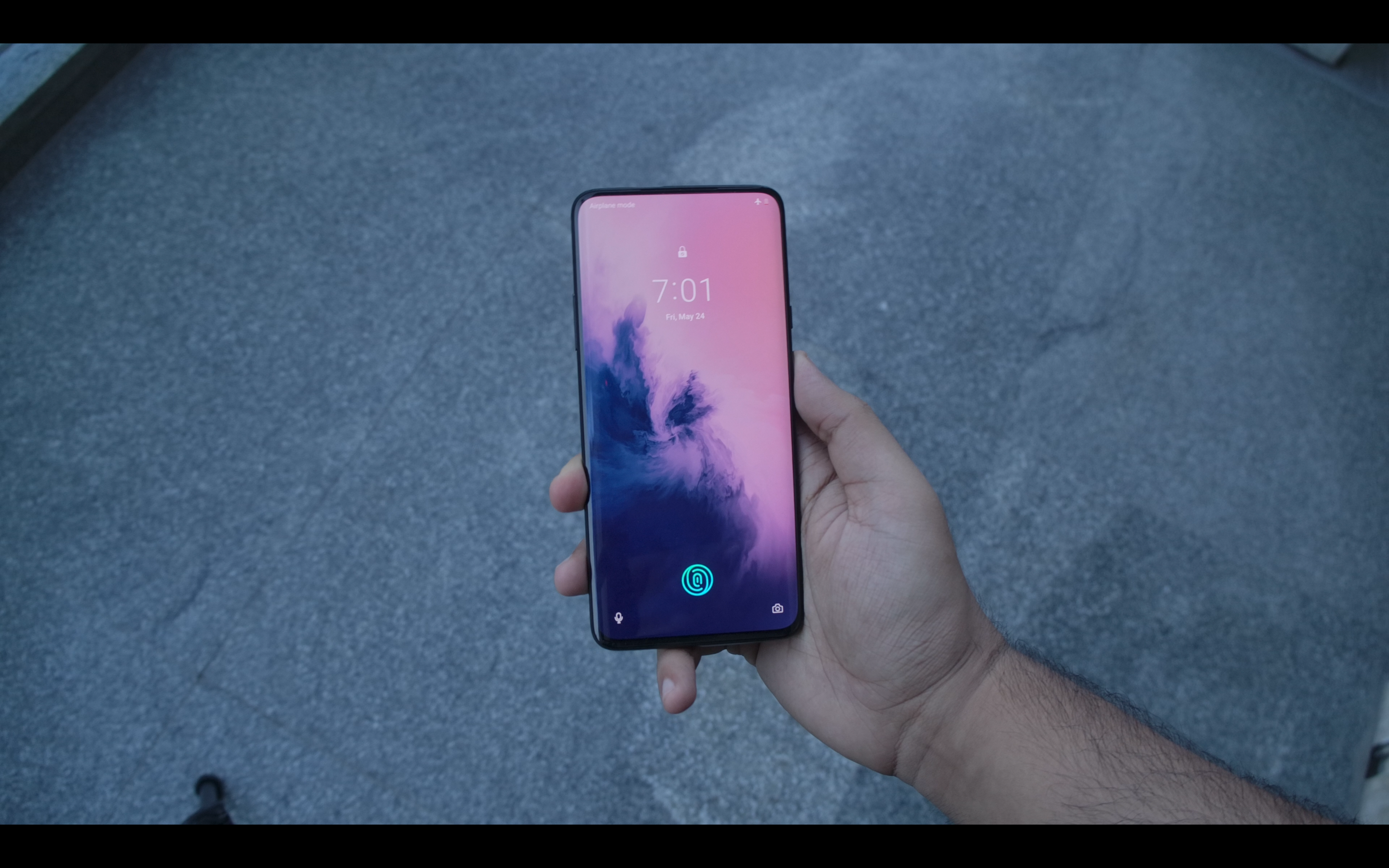 Now I know what you are thinking, It's an era of large phones. The iPhone XS Max, Galaxy S10 Plus, Huawei P30 Pro and even the Galaxy Note 9. They're all large phones. But the OnePlus 7 Pro feels larger than all of them. My hands are larger than average and I still find it impossible to reach the status bar at the top without struggling. The physical footprint might ,very well, be the same but the lack of any bezel whatsoever makes it hard to reach the 10% portion at the top of the phone. I wish there was a more compact option available.
Weight
Now, the reason why the OnePlus 7 Pro's size poses so much of a problem is because of its heft. The OnePlus 7 Pro weighs in at 209 grams which is heavier than almost any smartphone I've used. The Galaxy S10 Plus is almost the same size but significantly lighter at 175 grams which makes the phone manageable to use. The large frame of the phone along with the heft makes it uneasy to use when you're out and about. Have no doubts about it, if you have tiny hands or prefer compact phones, the OnePlus 7 Pro is an absolute no-go for you. It is, very clearly, a 2 handed phone.
No Headphone Jack or Dongle in the box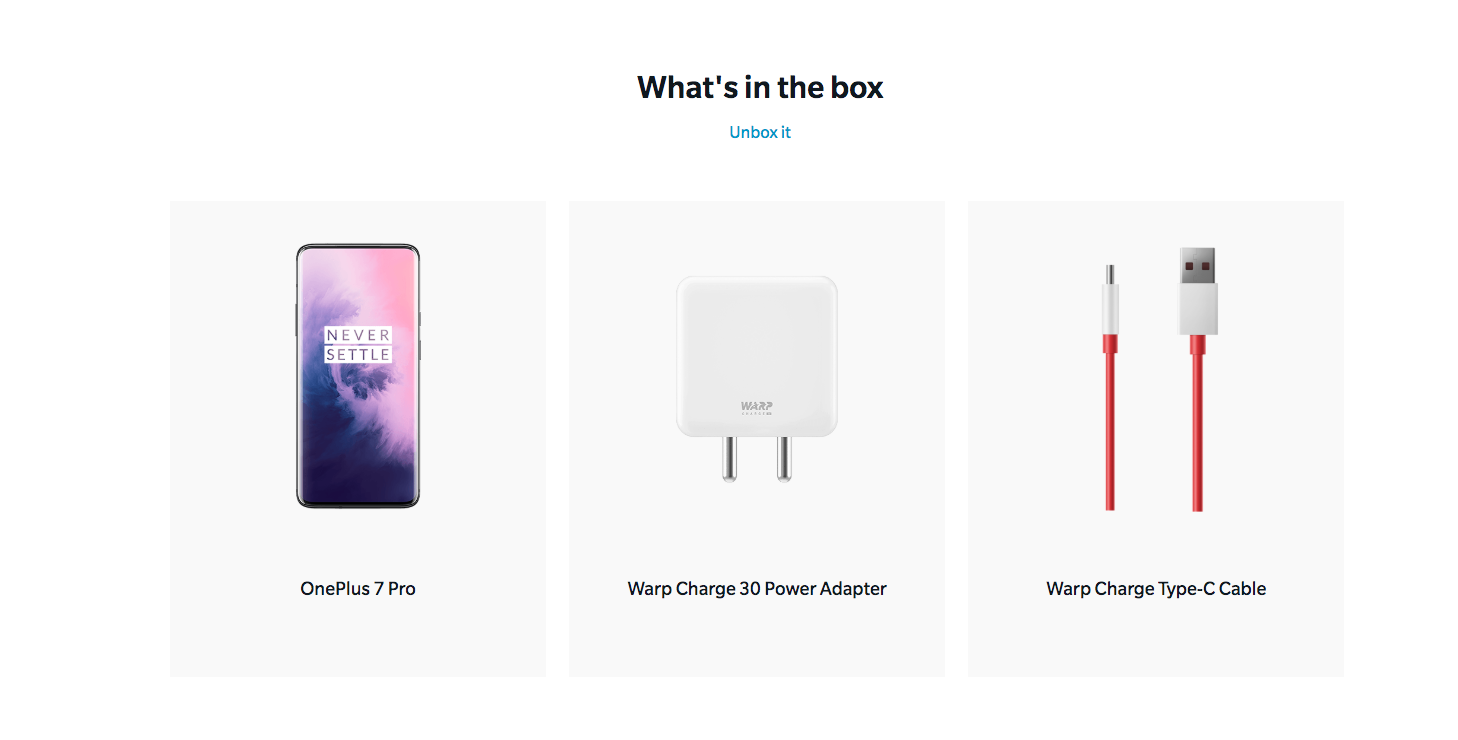 The headphone jack is headed to a slow death. It breaks our heart but we have accepted it. But wasn't OnePlus all about "Never Settling" and putting the priorities of their consumers first. What's the point of them mocking Apple when the iPhone 7 came out when they had to go the same path eventually. But what worsens the whole situation is that like Apple, OnePlus has decided not to include a type C to 3.5mm dongle in the box. This sort of inconsideration is unbelievable for a company which has always centred its philosophy around prioritising the needs of their customer.
Pop Up Camera
While the pop up camera might be one of the rare feasible options to achieve a full bezel less display, a part of me still wishes OnePlus did something like the infinity O hole display or even a notch. OnePlus has claimed that the mechanical pop up camera is durable and tough but I'm sure Samsung was this confident about the Galaxy Note 7's battery too. Smartphones are the most abused pieces of tech a person owns and the fact that the selfie camera might totally stop working after a hard drop on concrete is frightening.
No Wireless Charging or IP Rating
Now, these are more annoyances than actual complaints. Mostly because I don't care for any of these features. But the lack of wireless charging was justified earlier when they were trying to cut costs and just put the essentials. But now that they have openly splurged on the pricing just to compete with the expensive flagships, I believe that no corners should be cut whatsoever. While other smartphones like the Galaxy S10 are incorporating newer features like reverse wireless charging, the OnePlus 7 Pro has no wireless charging to begin with.
And the fact that they didn't get an IP Rating because it's too expensive is honestly infuriating. OnePlus is not the startup that it used to be 5-6 years ago. Their parent company, BBK Electronics is huge and even if we ignore that, OnePlus has seen tremendous growth by themselves. I've personally seen a number of people get OnePlus smartphones. Getting behind the "start up on a tight budget" idea after all these years of success to cut costs just seems unprofessional and greedy. Especially after you just hired Robert Downey Jr to be your brand ambassador. That couldn't have been cheap. 
Conclusion
I'd love to get this out of the way. Yes, the OnePlus 7 Pro is my favourite smartphone at the moment. It's been a long time since I was this amazed by a smartphone. But as I said before, it is still not a perfect device. There are a few shortcomings but these are all subjective and might or might not matter to you. Stay tuned for the OnePlus 7 Pro Full Review where we discuss more about how this device fares in real world usage.