Apart from creativity, Video Editing requires hours and hours of tedious work. Editing even a small video might take up a lot of your time which can make the process boring and monotonous. Having said that, I am going to share with you some of the easiest tips and tricks which can actually make the video and photo editing process faster and enjoyable without compromising on the quality. 
Just a heads-up, we'll not be talking about old tips like using proxy files, etc.
1. 
Organize Your Media and Desk

Editing requires a lot of mental processing and having a well-organized media means better mental workflow. Divide the Media into various folders for easier access to specific clips and videos instead of going through all the files. The files can be neatly stacked in the editing software as well as the file explorer. This will make editing hassle-free, time-efficient and also lead to a calmer mind.  
In any profession, it is important to keep your desk clean and organized. For me, having a clean environment at my workplace is necessary because it helps me focus and concentrate. 
Similarly while editing it is essential to create an environment devoid of any distraction and have complete peace of mind in order to be more focussed. Messier the table, messier the mind, and slower the editing process.
2. 
Proper RAM Allocation in Editing Software 
No matter how much RAM is available in your device only a small percentage of it is allocated to the editing software by default. Let's say your device has a 16GB, 32GB or 64GB RAM but only 4GB (in case you have 8GB RAM) is allocated to the photo/video software making the editing process slow.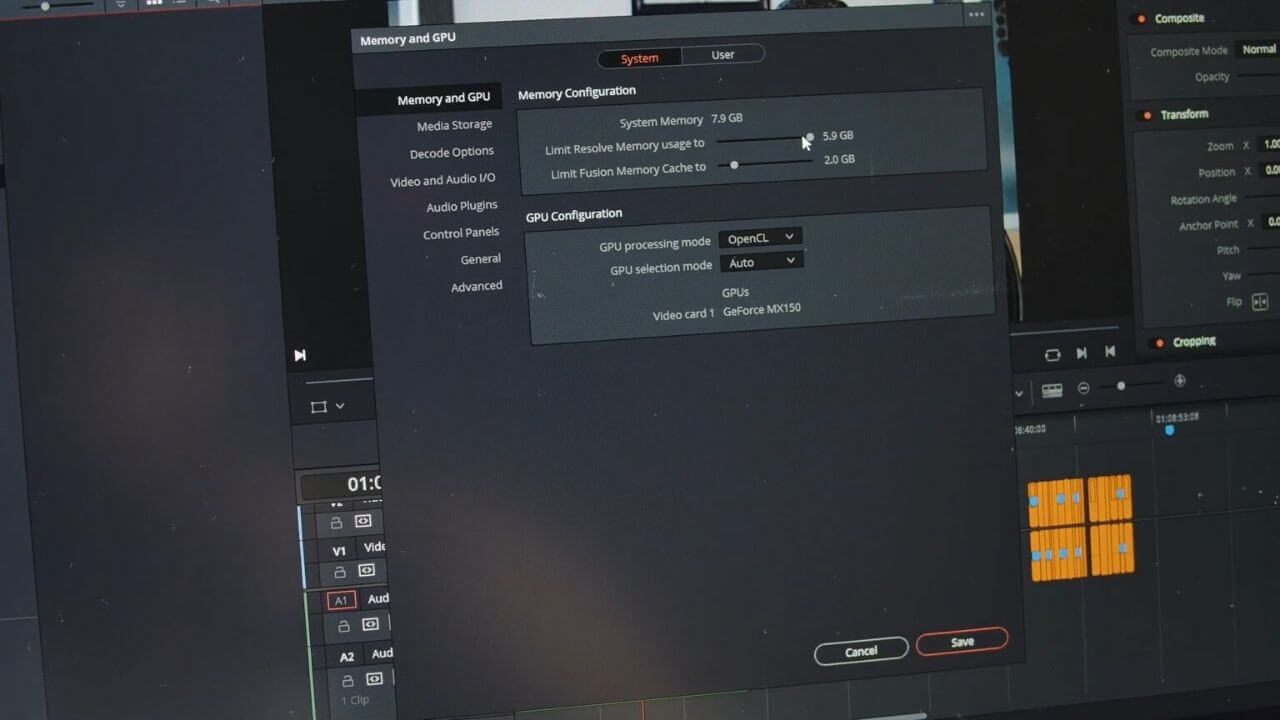 The software is not using the available resources in an efficient manner. In order to make your photo or video editing more time-efficient, you can manually change the settings and allocate more RAM to the editing software. The option to do this can be found in the preference section of the editing software.
3. 
Avoid OverHeating of System
Extensive editing on laptops can cause overheating which can affect the speed and efficiency of the laptop. Overheating your laptop might not only make editing harder but can damage the hardware components in the long run. It directly affects the performance as well as the longevity of the hardware. Thus, it is important to keep the temperature of your system in check and keep them as low as possible for optimal performance. You can always install software to monitor your system's temperature.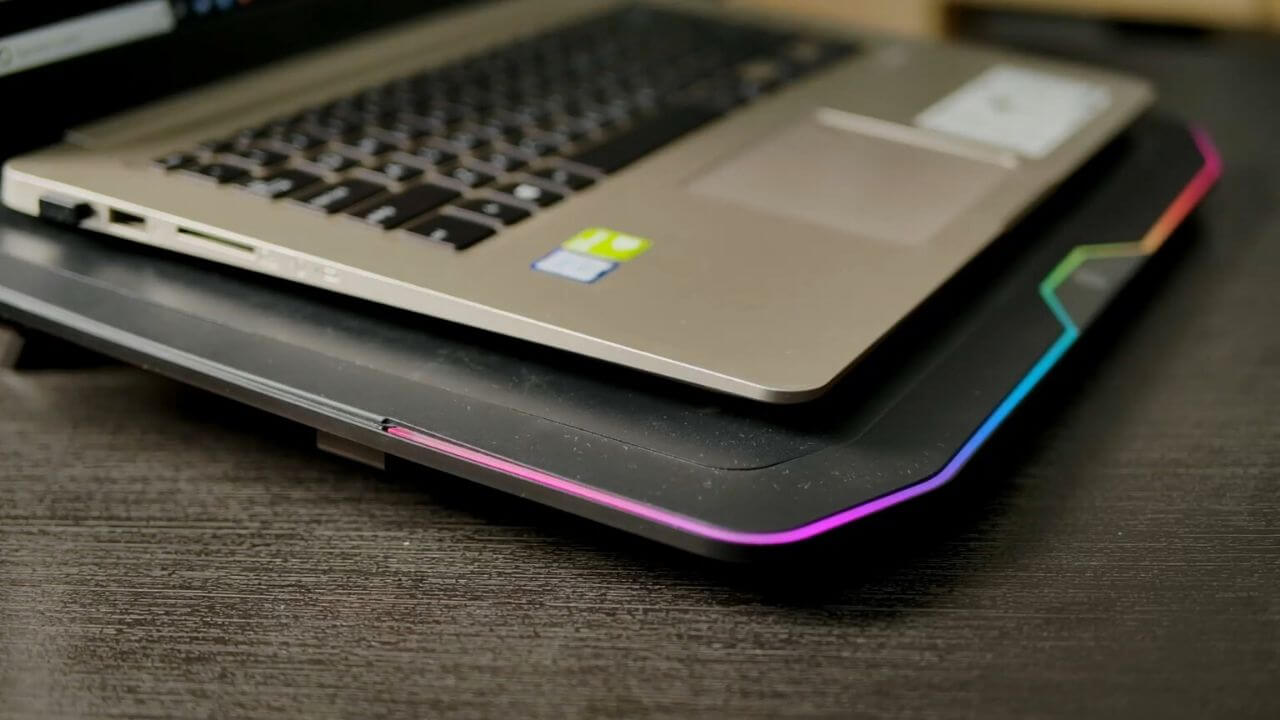 Here are some tips and tricks on how to keep your system from overheating 
Avoid editing on your lap or on a bed as it blocks the thermal vents (fans) which maintains the temperature of your laptop. If the thermal vents are blocked it will lead to overheating and thus make the editing software even slower. 

While editing put the laptop on a flat surface or on a table to maintain proper airflow. You can also put a magazine under your laptop to prevent overheating. 

Laptop Coolers are another way to make editing time-efficient. They can also boost up the performance and help maintain the temperature of the system. They are affordable and very effective. 
Thus, keep your system and your mind cool while editing. 
Make sure to check out our review of Deepcool N80, one of the best affordable laptop coolers. 
4. 
Take a Break Every Few Hours
Sometimes long hours of work can lead to boredom, damaged eyes, sore back, and decreased productivity. A lot of research, like the Tork Survey, shows that taking short breaks at work can increase creativity and lead to improved well being. 
Editing is an extensive job that requires hours of sitting in front of a screen. It not only takes a toll on your physical health but can also harm you mentally. It is usually instructed to take a break every one or two hours for increased productivity. You can go for a walk, grab a cup of coffee and talk to someone as it will help release stress and snap out of Productivity Slump.
5. 
Get the Most Comfortable Chair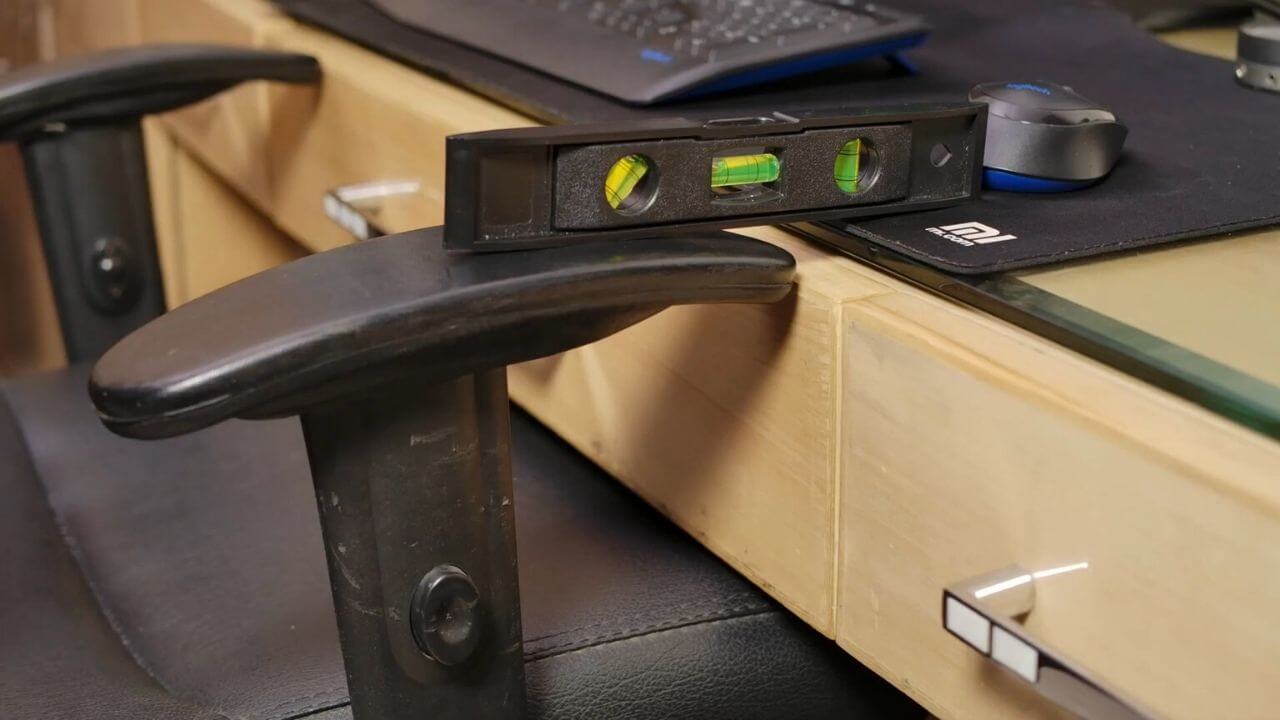 Comfort is one of the most important factors to work effectively. Having a comfortable chair is a must especially if you are editing a video as it requires hours and hours of sitting down and working.
Editing is a tiresome job and having an uncomfortable chair can be harmful to physical health as it can lead to severe ailments. Therefore you should always work on a chair that can be modified and adjusted according to your needs. One of the things you can do to be comfortable is to align the armrest of your chair to the height of the table. This will give you easier access to your tools (keyboard, mouse, etc.) and support your arm throughout the long editing hours. Try this, you'll thank me later.
6. 
Choose the Right Peripherals 
There is no hard and fast rule in editing that requires you to buy an external tool. In other words, a laptop or a PC with good editing software is enough to edit and create videos. Having said that, there are many affordable tools available in the market that can make editing easier, less time-consuming and more professional. 
Some of the tools that are widely compatible with most of the editing software are listed below. Do check them out.
1. 
Palette Gear 
"Cut your time by 30% with fast, precise, hands-on control," says the Palette Gear website.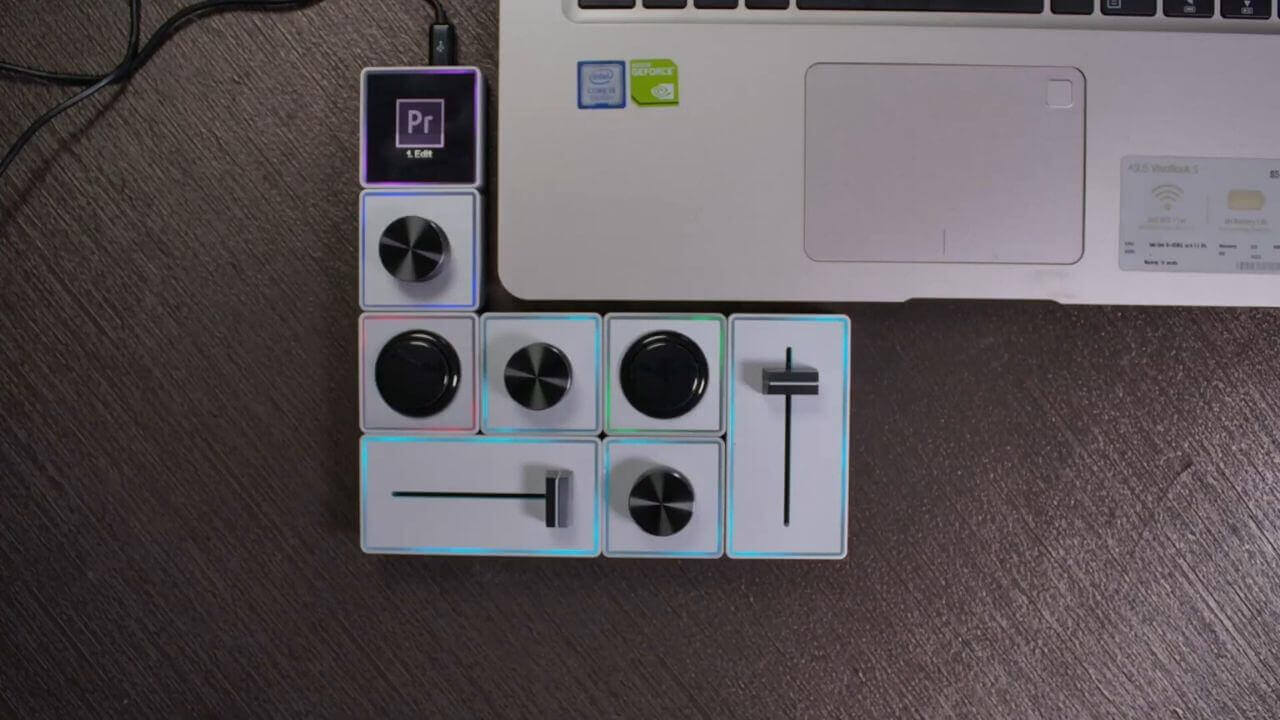 Palette Gear is a customizable, magnetically connected palette where you can assign roles to various knobs and keys according to your comfort. 

More keys, sliders, and knobs can be added according to your requirements. Not only this they can also be color-coded to make editing easier and time-efficient. 

Palette Gear is not only expandable but also compatible with most of the editing software available in the market.

Thus, you can work professionally with a completely personalized controller and also they look pretty cool with the edge lighting. 
2. Loupedeck +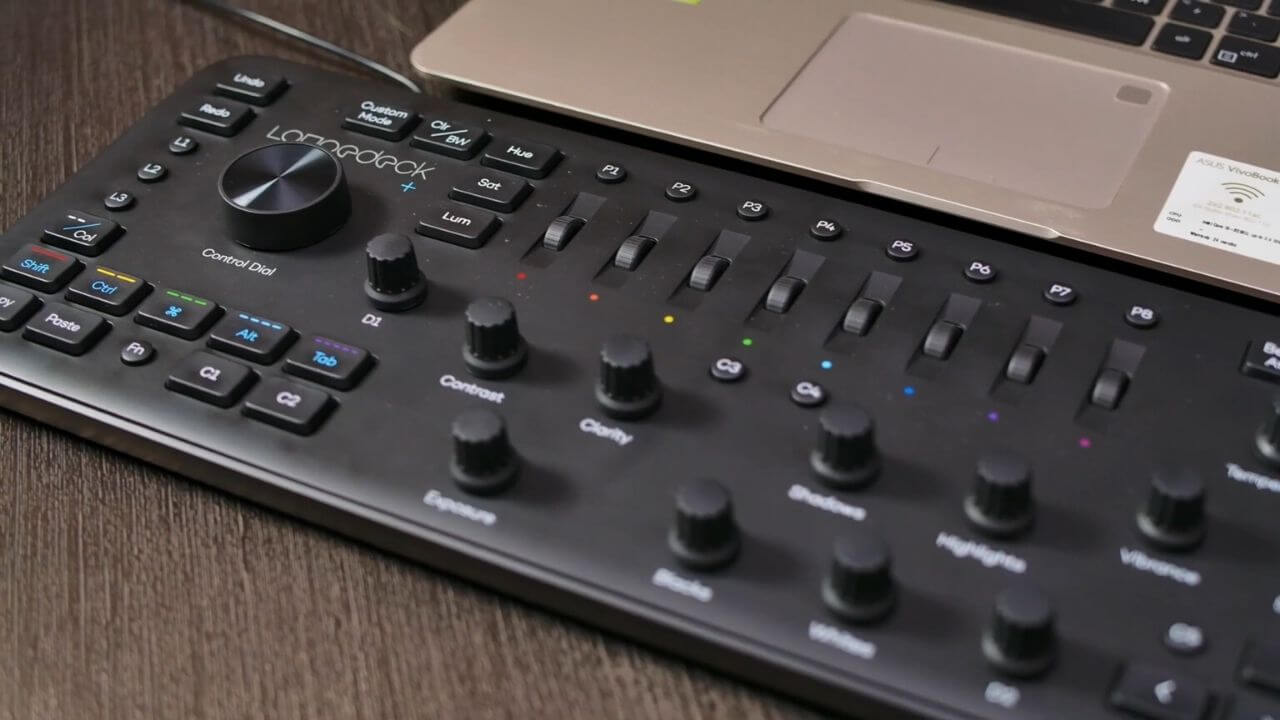 Loupedeck + is a console tool created for making editing easier for professionals. 

It is a keyboard panel with customizable certain knobs, wheels, and keys. It allows you to edit videos and photos without "ever having to take eyes off your image or video". It not only increases efficiency but also makes the most tedious work interesting. 

They are also compatible with most of the editing software like Adobe Photoshop and Final Cut Pro.
3. 
Dedicated Editing Keyboards/Panels
There are various dedicated keyboards and panels options present in the market which makes editing faster. 

DaVinci Resolve Panels is one such example."The DaVinci Resolve Editor Keyboard is designed for professional editors who need to work faster and turn around work quickly" says the website. 

However, these panels are very expensive which is why they are not considered as the best option out of all the available tools. 

But there are some affordable options available which are perfect for editors who are just setting foot in the field. Editor Keys is one such site where you can easily find video editing shortcut keyboards at an affordable price. 

They are basically regular keyboards with editing shortcuts printed on them. These keyboards display over 150 shortcuts and icons. They are color-coded 

to make editing faster and save time.
4. 
Keyboard Covers
As the name suggests they are keyboard covers with editing shortcuts printed on them. They are the cheapest and most portable option available in the market. These covers are removable and can be easily cleaned. 
They will definitely make the photo and video editing a lot easier as well as protect your laptop from dust, dirt, and spills. They are an ideal option for beginners as they are considerably cheap and widely available. 
7. Use Sticky Notes (aka Markers in Editing)
Editing usually requires a lot of going back and forth, adjusting and mixing to make even a frame perfect. Just a second of a difference can ruin all the hard work.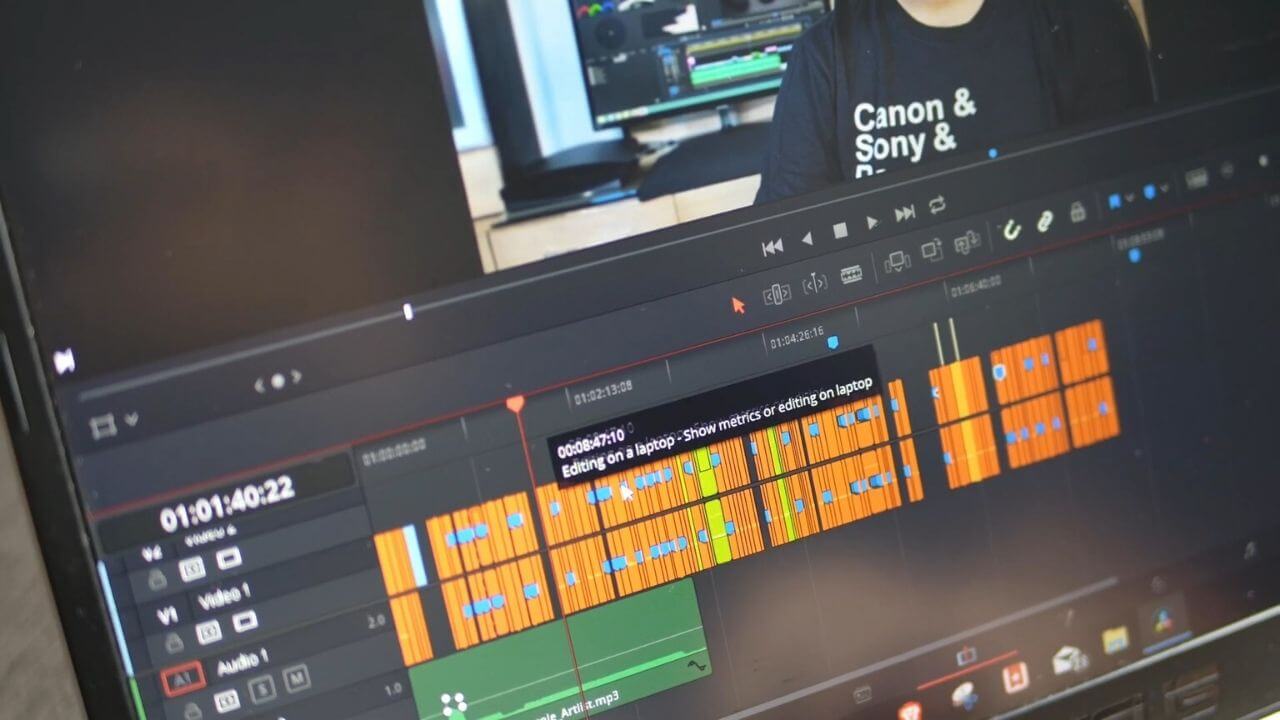 As there are hundreds of changes that need to be made while editing, it can become very difficult for you to keep it all in mind. 
From rough and fine cut to final cut, it is essential to note down the little changes that need to be made and where to update these changes in the timeline. Just as we use sticky notes in daily life to remind ourselves of important things, similarly we can use markers while editing. We can place markers in shots that require further fine-tuning in terms of audio or color grading and also in places where music beats are to be added. This will definitely make you a faster and efficient video editor. 
These are some of the tricks that will definitely help you edit faster in Adobe Premiere Pro, Lightroom, Final Cut Pro and other editing software. Do test out these tips and share your experience with us. You can also share some of your tried and tested tips in the comment section below.