With temperatures soaring around the world, the need for a convenient, innovative solution to all our heat woes is higher now than ever. The folks over at TORRAS took an out-of-the-box approach- "If you can't always go to air conditioned places, why not bring the air conditioner with you" and thus was created the TORRAS COOLIFY 2, a portable, wrap around the neck air conditioner which helps you keep cool wherever you go.
We have already posted our views on the unboxing experience and first impressions of the TORRAS COOLIFY 2, you can check them out here! Here, we will be sharing our views after using COOLIFY 2 daily. There's an ongoing heatwave at our location so the timing for testing this product couldn't have been any better! 
TORRAS COOLIFY 2: Build Quality & Fit
Build quality and the level of construction is an extremely important factor for me because I am supposed to carry this device around my neck for hours at a stretch. You would need it to be rugged and abuse friendly, while also having good quality material at the touch points so that it does not irritate the skin. After using the COOLIFY 2 extensively for around 2 weeks, I am happy to report that it checks out on all these points.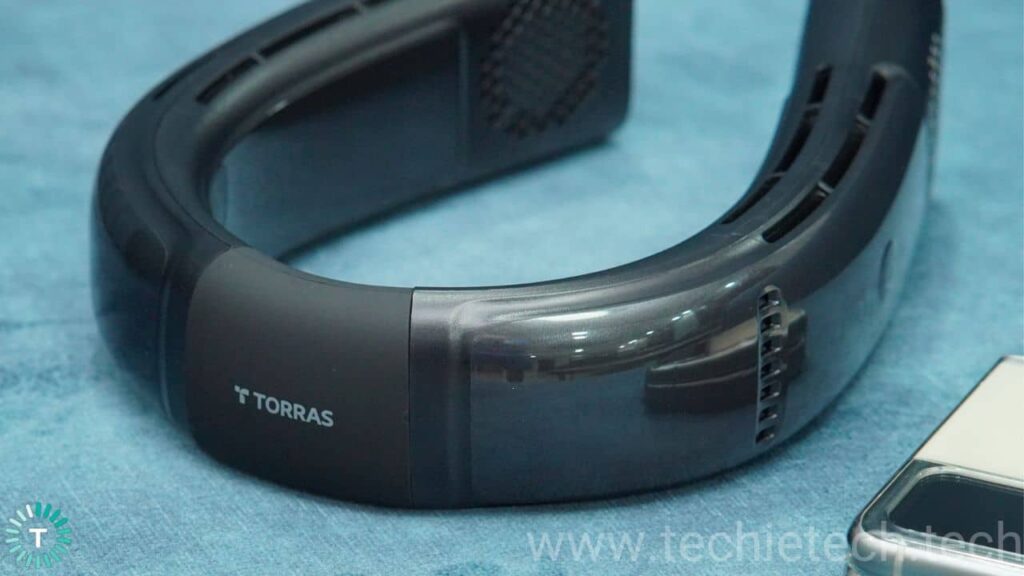 The COOLIFY 2 is heavy and rugged, which inspires confidence in the durability of this product. While I haven't dropped mine yet, I am fairly certain that it will survive even neck height drops just fine. Once you have put it on your neck, it can feel slightly heavy initially but you get used to it fairly quickly. The materials used are finely selected so that the whole surface of the COOLIFY 2 is very pleasant to the touch. Especially the large cooling plates which are present on both sides to ensure optimal cooling. The comfortable fit is largely thanks to the adjustable angling and silicone cushion. I used the COOLIFY 2 during a workout which involved cycling and jogging outdoors and it was very snug and comfortable throughout.

The TORRAS COOLIFY 2 is available in three colors- black, blue and white. I picked the black one for myself but you can pick either one, depending on your preference and style. 
TORRAS COOLIFY 2: Usage Experience
Place the COOLIFY 2 around your neck and press the power button once to enter the C1 mode. The first thing that I notice(and admire!) everytime I use the COOLIFY 2 is just how quickly the cooling plates get cold. I have used the COOLIFY 2 in a warm car so the device was already pretty hot when I turned it on. Despite that, it took all of 3 seconds to cool down. That is incredibly good performance, thanks to the 2x cooling semiconductors, 2x super large turbo fans and TORRAS' in-house Ku 2.0 chip which powers the technology behind COOLIFY 2.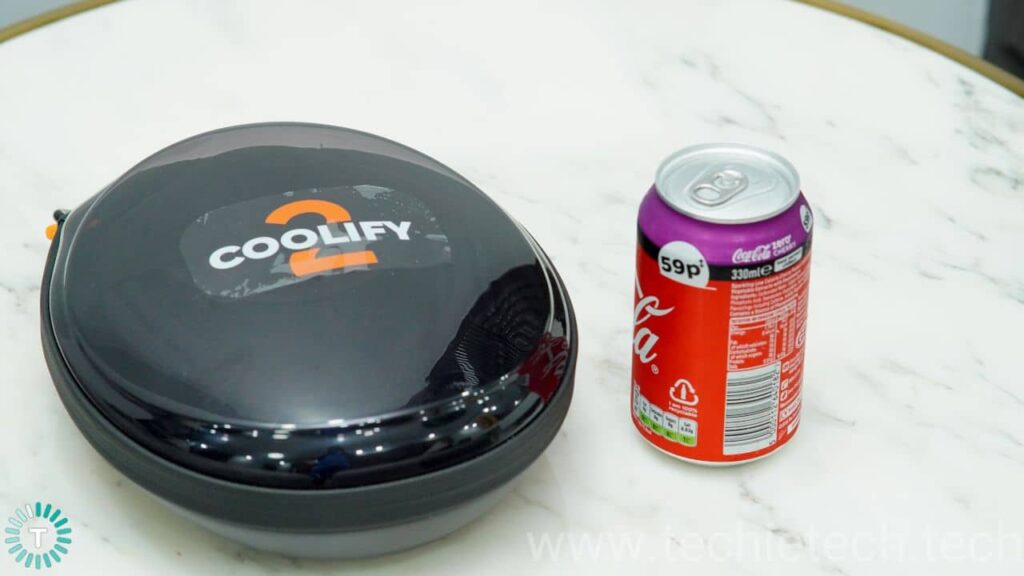 Another thing that I really appreciate is the presence of bladeless fans on the COOLIFY 2. The combination of a long, flowy beard with 2 bladed fans around your neck sounds like a recipe for disaster. Thankfully, TORRAS has taken care of this by incorporating 2 super large bladeless fans which mitigates any risk of your hair getting caught up. This helped me use the COOLIFY 2 worry-free, further enhancing the experience. The bladeless fans also make significantly less noise than the competition, something which is very important as the device is used very close to your ears.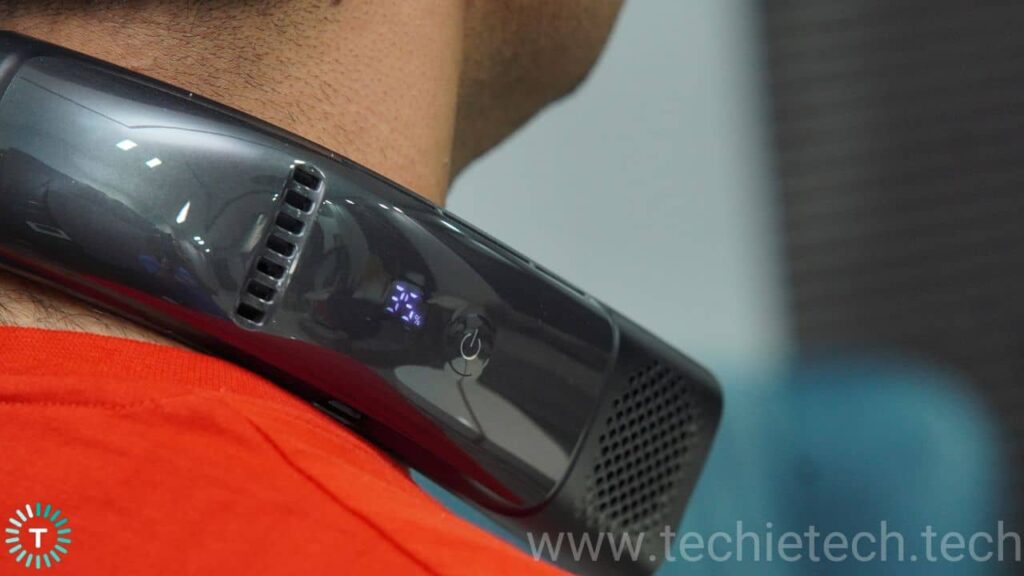 The TORRAS COOLIFY 2 also has C2 and C3 modes which further ramp up the fans to provide further cooling. I usually prefer the C1 mode because it feels like a soft, cool breeze on your face. In addition to the cooling modes, the COOLIFY 2 also features a heating mode, which is a first of its kind. This makes the COOLIFY 2 usable throughout the year in all kinds of weather conditions, instead of just a seasonal use accessory.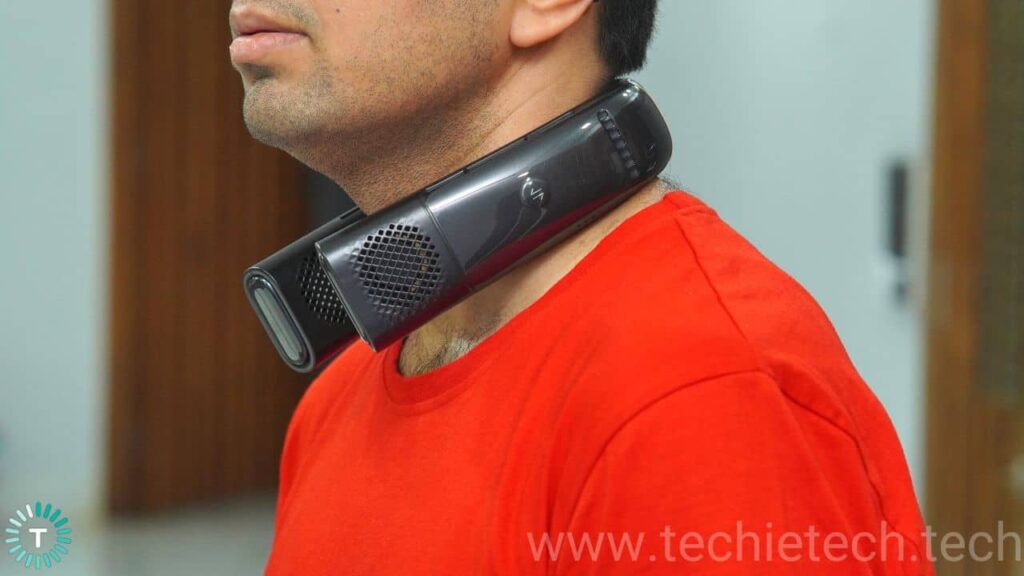 In our testing, we used the COOLIFY 2 in a variety of challenging environments- in direct sunlight, a hot car without air-conditioning, working out in the sun and while reading a book on the beach. The COOLIFY 2 does its job exceedingly well with not much left to be desired. It cools you up very quickly and while it does not stop your body below the neck from sweating, it does help in maintaining and feeling cool overall. It has now become a must-carry device for me whenever I am headed out to a place with direct sunlight or without air-conditioning. 
TORRAS COOLIFY 2: Battery and Charging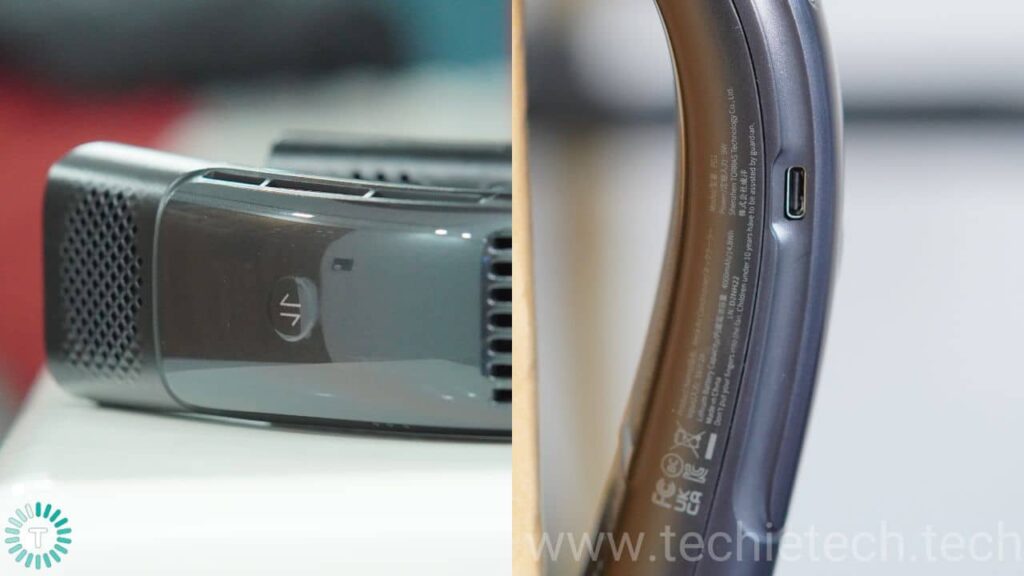 One of my favorite features of the COOLIFY 2 is the presence of a USB Type C port for charging. It doesn't require you to carry an additional cable when you're traveling which is a huge win when it comes to basic day to day convenience. As for the battery life, I used the COOLIFY 2 on C1 or C3 modes most of the time and the battery lasted a fair 5-6 hours. I am sure I can stretch it to the 18 hours claimed by TORRAS if I use it more conservatively or on the fan-only mode. But all that doesn't hurt much because the TORRAS COOLIFY 2 charges up insanely fast. You get a full 0-100 charge in under 3 hours, which is amazing, considering that this is literally a portable air conditioner that you carry around with you. Overall, I am left very satisfied with the charging and battery experience of the TORRAS COOLIFY 2. 
TORRAS COOLIFY 2: Variants
While the standard TORRAS COOLIFY 2, which we did our testing on, satisfied us in all aspects, you can go the extra mile and buy either the COOLIFY 2 (long-endurance version) or the COOLIFY 2 (limited edition).
As the name suggests, the COOLIFY 2 (long-endurance version) will have significantly better battery life. It carries a monster 5000 mAh battery which is a step-up from the 4000 mAh unit in the regular COOLIFY 2. This will go a long way for users who want to extract the maximum usability out of a single charge.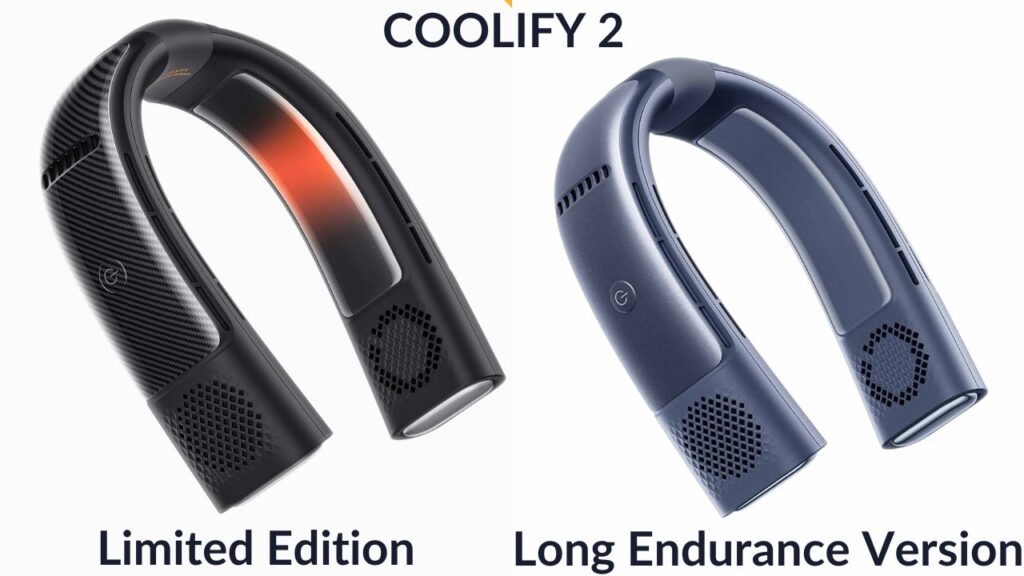 If you want to take things even further, TORRAS has got your back with the COOLIFY 2 (limited edition). The limited edition of the TORRAS COOLIFY 2 has a very neat party trick up its sleeve. When you're using it, the cooling plates can actually change color depending on the mode that it's in. It also features a stunning carbon-fiber textured finish which adds on to the limited edition appeal. In addition, it includes the same large 5000 mAh battery pack that is found in the COOLIFY 2(long-endurance version). Safe to say that no matter what kind of user you are, TORRAS definitely has a version of the COOLIFY 2 meant for you! 
TORRAS COOLIFY 2: Conclusion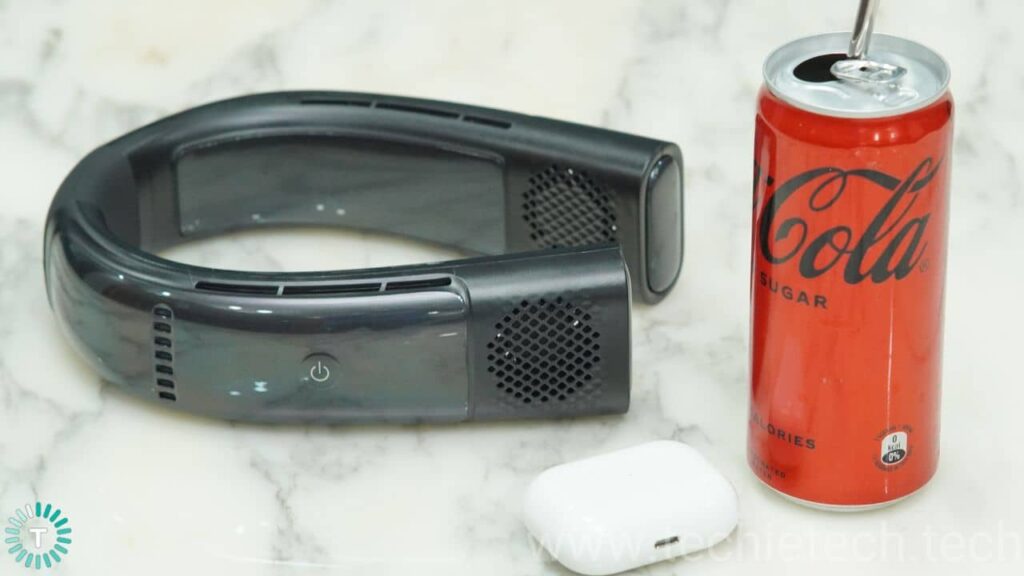 At $180, the TORRAS COOLIFY 2 might seem to be an expensive product. However, once you start to use it, you realize that you're paying for top-notch quality and excellent performance. I highly recommend the COOLIFY 2 for all kinds of users, especially to the people who spend a lot of time in the hot outdoors or indoors without air-conditioning. I had a great experience using the COOLIFY 2 day to day and I know for a fact that it has now become a part of my everyday carry! 
Check out COOLIFY 2 here and on Amazon