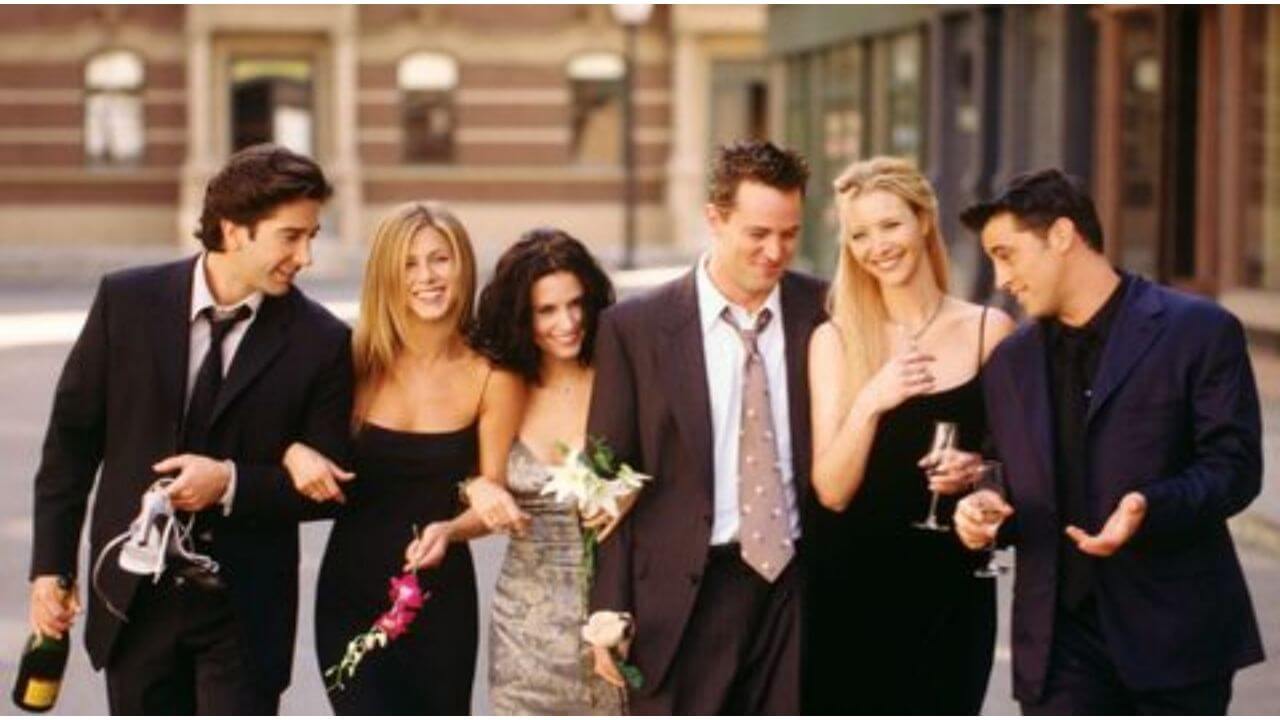 As soon as the calendar turns around, 'Friends' will officially leave the streaming platform, Netflix. Also, the series won't be available on any of the prime subscriber-based streaming services for the subsequent five months. The iconic 90s comedy is still the favorite show for many people, and its departure from Netflix may be very disheartening for the subscribers.
The news did not come as a surprise. The initial announcement was made back in July that the show would be moving to WarnerMedia's streaming platform, HBO Max.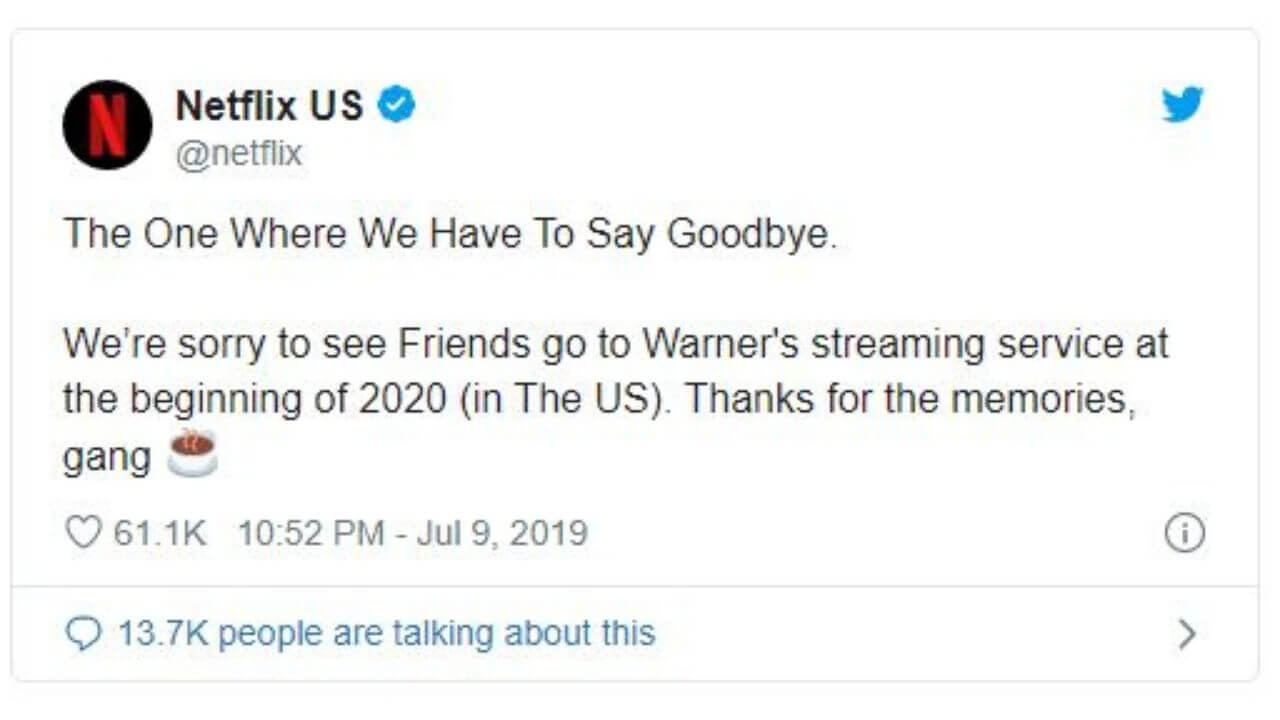 But, that doesn't make it any of a less disappointment. Also, HBO Max is reserved to launch in the spring. So, there will be five months without the second most-streamed show. You can watch the series only by purchasing individual episodes, seasons, or the collection through digital retailers.
Amazon, iTunes, and YouTube offer you to rent or buy all the 10 seasons of the show.  You can get the complete series for $140 on iTunes, for $70 on Amazon, and $200 on YouTube. But, they all are expensive when compared with the monthly subscription of $12.99 offered by Netflix.
Here's the reason
Before 2020, there were only a couple of streaming services, and Netflix carried most of the most-streamed shows from the other networks. People used to subscribe to either Netflix or Hulu. But now, content producers and distributors want their own streaming platforms. Comcast ( NBCUniversal), AT&T (Warner Media), and Disney want their shows and movies only on their own platforms. 
That's the reason why 'Friends' is heading back to its home, WarnerMedia. Also, people are subscribing to Disney+ to watch Star Wars and other Disney owned shows & movies. So, likewise, WarnerMedia is using 'Friends' as a way to get more people to subscribe to its service. The users will have to pay $14.99 per month for the HBO Max subscription. Whereas, right now, customers are paying $12.99 per month for the Nextflix subscription plan.
By 2021, Netflix subscribers who want to watch 'The Office'- the most popular show, will have to subscribe to Comcast's Peacock service. And, for watching the 'Seinfeld' series, Hulu subscribers have to switch to Netflix. Well,  we can assume that with Friends, it's just the beginning of shifting back the shows.