Did you ever want to look at what's inside your phone?
Dbrand has collaborated with YouTuber Zack Nelson(better known as JerryRigEverything) and came up with teardown skins for a variety of smartphones. It gives you a glance into what's inside your phone.
Zack Nelson is best known as the calming, narrative voice behind the JerryRigEverything durability test videos. He's known for starting a trend among smartphone users where they try to open their phones, scratch off the paint on the glass backs and reattach it to show off what's inside the phone. Some people may find this appealing, but most of them don't want the risk of breaking their phones, ruining water resistance and losing the warranty. Transparent back mods are a risky affair, not only voiding warranties but also involving a risk of damaging the phone beyond repair.
Cheap and risk-free option
Now, you have a cheap and risk-free option to see your phone's back innards. Dbrand and Zack Nelson have launched a series of teardown skins. And, these skins use a special print that lines up the actual picture of the inside of your device. Dbrand says the image is 99% actual representation of the internal workings of the device. You get a look at which the back panel of your phone appears to be completely transparent.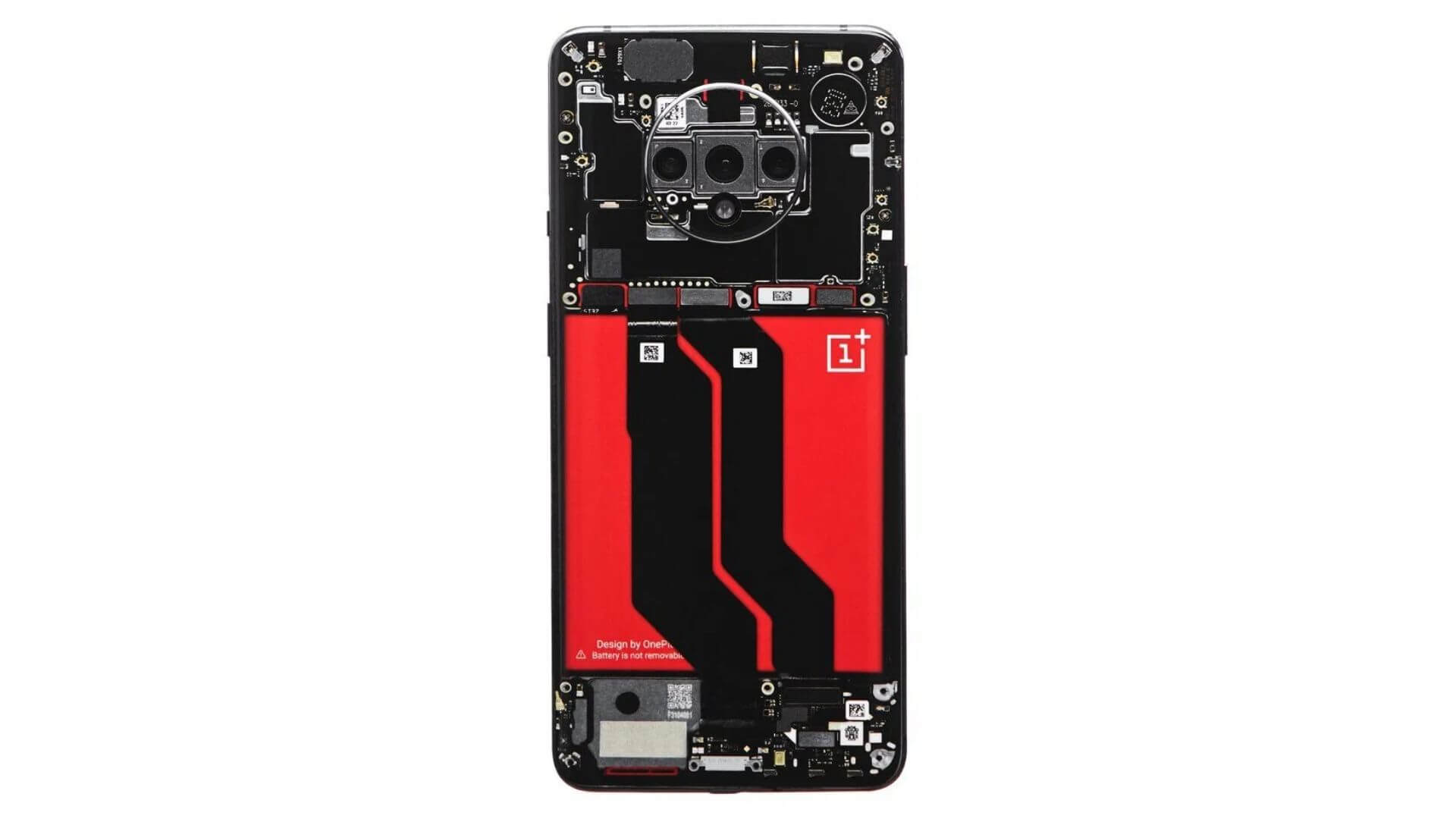 So, it shows off everything from the battery to the chips to the camera sensors. And, this makes your phone pretty cool and industrial looking. Also, Dbrand says they have worked together to get images of each supported device using a fancy industrial scanner and printed the skins using a state of the art $92,000 printer.
These new-launched skins and cases are custom made for specific phones only. It includes Samsung Galaxy Note 10+, Note 9, Galaxy S10, S10+, S9, and S9+. It's also available for Google's Pixel 3, 3 XL, 4, and 4 XL. Every iPhone launched after the iPhone X along with the OnePlus 7T, 7Pro, 6, and 6T are also supported. There's a skin for Nintendo Switch and its Joy-Cons too.
Price
The vinyl skins and cases are priced at $19.95 and $14.95 respectively. You can also buy a grip-case at $29.93 or it's compatible skin for $14.95. Also, note that these limited-edition teardown skins and cases are available only for one week starting from December 2.